Purchases made through links earn us a small commission, at no extra cost to you.
On my previous trips to Europe, it has always been dark when I've flown over Greenland, so I was thrilled to finally get to see it from above coming home from our 5 week honeymoon in Europe. This is the spectacular view we got from the window of the plane.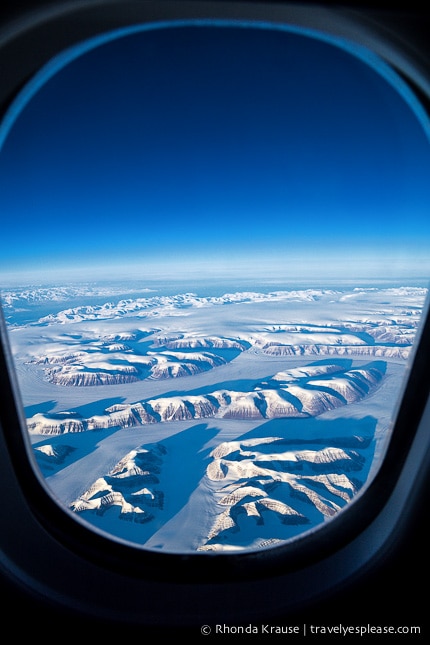 As we were flying over Greenland, I honestly could not look away. I didn't want to miss a moment of the stunning views and unique, snow covered landscape.
I was not only amazed by how large Greenland is, but also by how much of the land is covered by ice. To put it into perspective, Greenland is the same size as France, Germany, Great Britain, Spain, Italy, Switzerland, Austria and Belgium all combined! Of Greenland's 2,175,600 km² of land, 85% is permanently covered by ice. I haven't visited yet, but I bet there are a lot of fun winter activities in Greenland!