I've planned and booked a lot of trips over the years and have come to trust and rely on certain companies for my travel arrangements.
All the travel resources listed here are ones that I use (or have used) to plan and book my trips. I've only included the companies that I believe in, and in my experience, have provided both excellent product and service.
Accommodations
Booking.com is the only site I use to make hotel reservations. The site has a huge worldwide selection of properties, doesn't charge any booking fees, and has the best rates on the internet (they will price match if you find it cheaper on another site). Most properties offer free cancellation and don't require prepayment.
The site is very easy to use and I like how you can sort properties by a variety of characteristics including budget, guest rating and neighbourhood (I'm always using the map view!) My favourite thing is that property reviews can only be made by verified guests after their stay. This makes me trust reviews on Booking.com a lot more than other sites.
Rail Passes

Jrailpass.com (Japan Rail Pass S.L.) is an authorized vendor of the Japan Rail Pass, a multi-use ticket for tourists travelling by train in Japan.
You can order your pass online and have it shipped to you within 1-3 business days (tracking number provided). Free shipping is offered to 18 countries (mostly in Europe, USA and Canada) on orders over a certain value. You can also purchase SIM cards and rent a pocket WiFi device. Customer service is available in English and Spanish.

Rail Europe is the leading distributor of European rail products (tickets, rail passes, and reservations) for over 50 European train companies.
The online booking platform is easy to use and they offer e-tickets for certain rail lines. The FAQ section is very informative and helps ease any stress about buying tickets and using passes for train travel in Europe.
Tours, Attractions, Activities & Entertainment Tickets

With Tiqets you can buy digital tickets to museums, tours, attractions and shows in popular tourist destinations all over the world. Ticket delivery is instant then you simply show your smartphone at the ticket holders entrance (in most cases). No need to print or wait in long lines to purchase!

Get Your Guide has the best selection I've found for online booking of tours, activities and attractions tickets. They have an impressive inventory to choose from (31,000 products) with offerings in destinations beyond just the top-tourist cities and countries. I like that they have a best price guarantee and that digital vouchers are accepted by most of the local suppliers (some require printed tickets).
Digital SIM Cards (eSIM)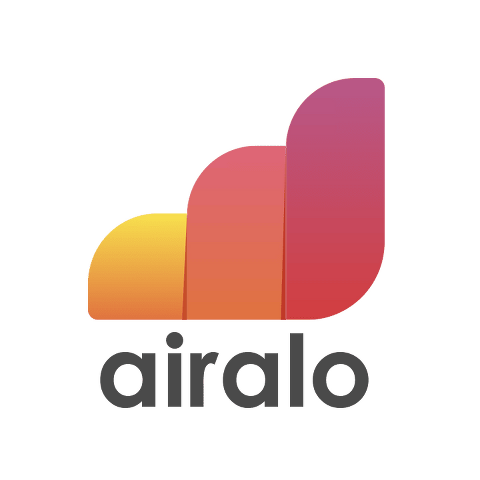 Airalo is an eSIM store/app where you can buy an affordable digital SIM card for your mobile phone. An eSIM lets you access a local data plan for your destination, so you don't incur expensive roaming fees or always have to look for free wifi. I liked how I could choose an eSIM by country or region and have it installed before leaving home (when my flight landed all I had to do was turn on the local line). Never again will I waste time looking for a physical SIM card to buy!
Use my referral code RHONDA6901 to get $3 off your first purchase.
Gear
If I need travel gear but don't have time to go shopping (or can't find what I need in local stores), I buy it online and have it shipped to my door. So much more convenient!
Shop from U.S.A | Shop from Canada
Disclosure: Please note that some of the links above are affiliate links, meaning I earn a small commission, at no extra cost to you, if you make a purchase. If you are ready to book your trip and would like to support this website in some way, using these links will help keep us up and running. Thank you!

We are a participant in the Amazon Associates Program, an affiliate advertising program designed to provide a means for us to earn fees by linking to Amazon and affiliated sites. Amazon and the Amazon logo are trademarks of Amazon.com, Inc. or its affiliates.