Let us bring your destination to life! We are excited to offer partnership opportunities to help promote your destination, tour, or travel brand.
Why Choose Us?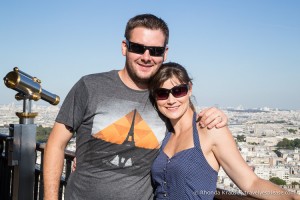 We have a unique ability to capture atmosphere and moments with captivating writing, and to inspire travel through professional photography.
By presenting our travel experiences in an open and honest way, our readers view us as someone they can trust, respect and turn to for travel advice. We are more than just stats and numbers of followers- we are real people that readers can connect with and relate to.
Not only do we build relationships, we have the ability to create excitement around a travel experience and showcase a destination from a personal perspective.
We create high quality, evergreen content that will appear in search engines for years to come. Our blog posts are in-depth, well organized and illustrated with a large selection of high quality photographs. Our posts not only excite, inform and inspire readers, but have been recognized throughout the industry for having the ability to showcase the beauty and individuality of each travel destination. Of course, we always weave our personal story into every post!
Our Audience
People come to Travel? Yes Please! looking for three things: information, inspiration and honest storytelling.
Our website is read by an international audience of 34,000 unique visitors a month. Our readers are primarily from the United States (39.5%),  the UK (8.2%), Canada (8.1%), Australia (6.4%), Japan (4.8%) and Singapore (3.5%).
We are active on social media and have over 61,000 combined followers (Facebook= 5,772, Instagram 15,042, Twitter=19,602, Pinterest= 3,244, Google+= 17,472).
Our audience is primarily interested in destination information related to cultural travel, nature escapes, active vacations and romantic getaways. Many of our readers are currently travelling, in the planning stages, or looking for inspiration for their next adventure.
Consistent sales from affiliate links on our site indicate that our content directly influences our readers' travel plans and purchases.
Partnership Opportunities
We can present your destination or travel company as an exciting and attractive option for our readers' next vacation. We are open to working with a variety of companies, of all sizes, including:
Tourism boards
Tour providers
Cruises
Hotels and resorts
Local attractions and activities
Transportation companies such as airlines, rail, and car/RV rentals
Partnership possibilities include:
Sponsored press/familiarization trips to showcase your destination on our blog and social media
Brand ambassador/sponsorship programs
Instagram takeovers and social media campaigns
Travel photography assignments (view my portfolio)
During a partnership we offer:
Social media coverage during the travel experience
An agreed upon number of blog posts after the travel experience, also to be promoted on social media
The opportunity to license my professional photos for use in your marketing materials
Disclosure:
We will always maintain an unbiased, honest approach to blogging. Sponsored travel experiences will be marked as such and will be written about truthfully. We do not accept sponsored or pre-written posts, and will never promote/write about travel companies, products, and destinations we have not experienced ourselves.
Our Tourism Partners
We've collaborated with some world-class tourism boards to showcase and promote their destination.

Testimonials
April Henry- Marketing and Communications Specialist, Tourism Jasper:
It's always a pleasure to include Rhonda in our media initiatives. Her enthusiasm for the destination consistently shines through in her writing and photography. Rhonda has an excellent ability to showcase her experiences in-destination through well thought-out, practical, and compelling articles that align with our brand messaging. She is a very reliable communicator and we know we can expect high quality coverage as a result of any partnership.
Professional Organizations
We are proud members of the following professional organizations:

Contact Us
If you are interested in working with Travel? Yes Please!, and would like to request our complete media guide, please contact rhonda [at] travelyesplease.com. We would love to hear from you!