Purchases made through links earn us a small commission, at no extra cost to you.
One of my favourite views at the Palace of Versailles, is the one overlooking the Orangerie and Pond of the Swiss.
The Orangerie was built by Jules Hardouin-Mansart from 1684 and 1686. The garden is flanked with a grand 100-step staircase and contains over 1,000 trees, some over 200 years old! There are orange trees from Portugal and Italy, lemon and pomegranate trees, oleanders and even palm trees. These delicate trees are planted in boxes and taken inside for the winter.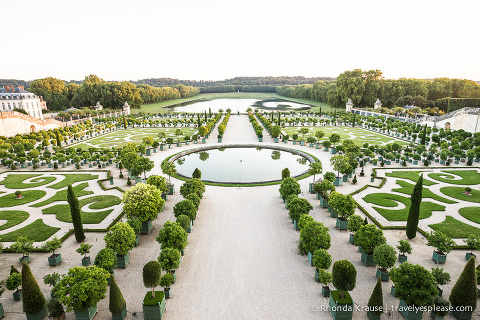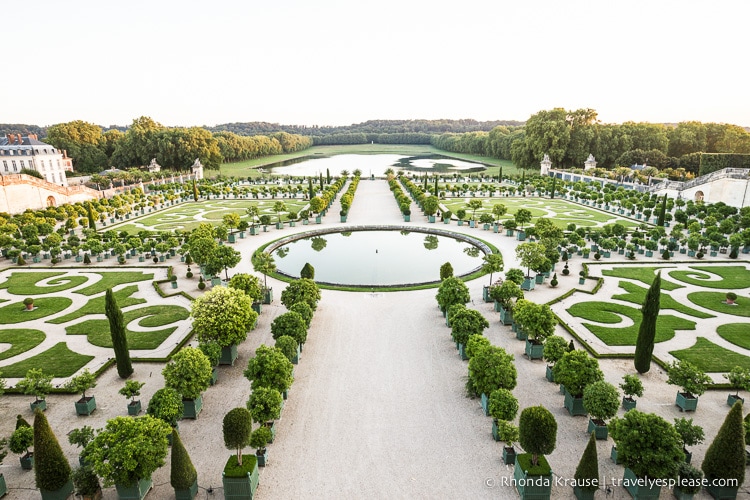 In the distance, you can see the Pond of the Swiss. It gets its name from the reinforcement regiments called in to drain the marshes and dig the pond.
More Versailles Travel Guides