Purchases made through links earn us a small commission, at no extra cost to you.
The Pantheon was first built in 27 BC by Marcus Agrippa (whose father-in-law was Augustus). The temple was rebuilt around AD 120 by Emperor Hadrian but Agrippa's name was left inscribed over the entrance. The Pantheon is famous for its extraordinary dome, the largest masonry vault ever built. It's considered the most important achievement of Ancient Roman architecture.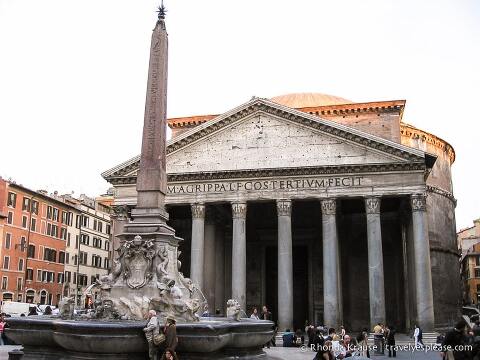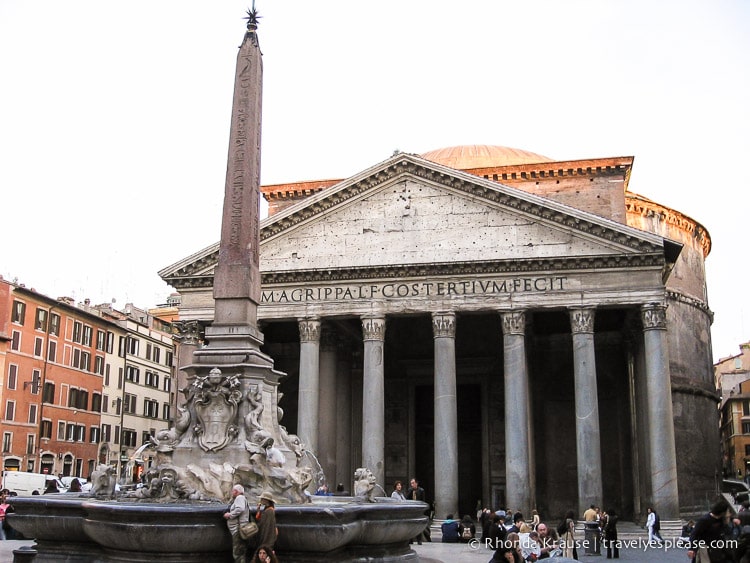 Other impressive architectural features of the Pantheon are:
Light enters the temple through a 9 metre opening in the dome. Small holes in the floor allows any rain that enters to drain.
The height and diameter of the interior both measure 43.3 metres.
The 16 Corinthian columns of the portico are each a single block of stone.
More Rome Attractions and Travel Guides