Purchases made through links earn us a small commission, at no extra cost to you.
The most famous church on the island of Mykonos is Panagia Paraportiani, whose name translates to "Our Lady of the Side Gate". In addition to its obvious beauty, the church has a unique construction that makes it one of the most interesting churches in Greece.
Panagia Paraportiani is actually not a single church, but a group of five smaller churches that were amalgamated into one. These include the churches of Agios Efstathios, Agios Anargyros, Agios Sozon, Agia Anastasia, and the church of the Virgin Mary.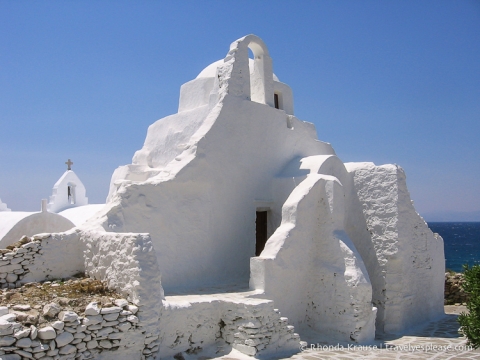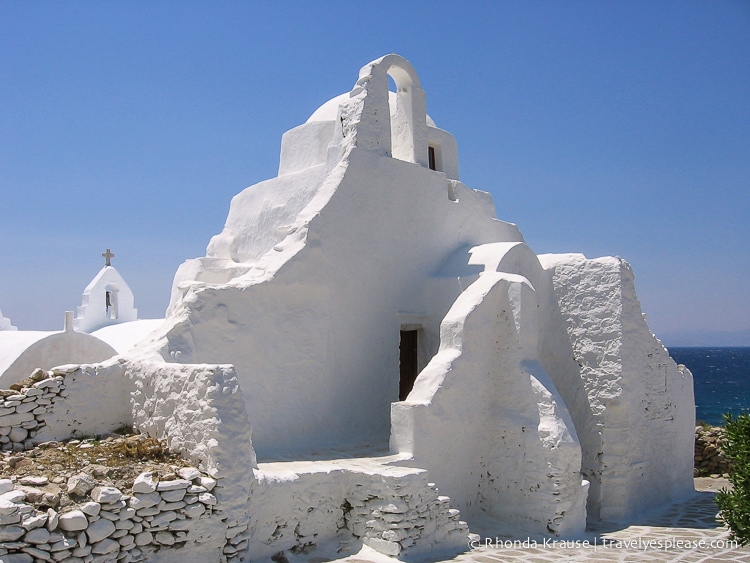 Four of the churches were used to form a base for the fifth church, which when placed on top, created a central domed roof. Agios Efstathios was placed in the centre of the base with Agios Anargyros, Agios Sozon, and Agia Anastasia surrounding it. As a final touch, the church of the Virgin Mary was placed on top.
Construction first begun in 1475, with each of the churches being built gradually at different times. Panagia Paraportiani wasn't finished until the 17th century and is now one of the most photographed churches on the island of Mykonos.
More Greece Destinations and Travel Guides