Purchases made through links earn us a small commission, at no extra cost to you.
In 1980 after the death of John Lennon, an image of the former Beatle member was painted on an ordinary wall in a secluded square, across from the French Embassy in Prague. Soon after, the youth of Prague filled the wall with other John Lennon-inspired graffiti and Beatles lyrics, turning the wall into a symbolic burial place for a man they respected for campaigning for peace, equality and freedom. The wall became known as John Lennon wall, or simply Lennon wall.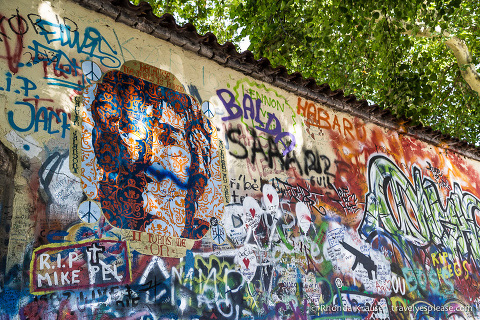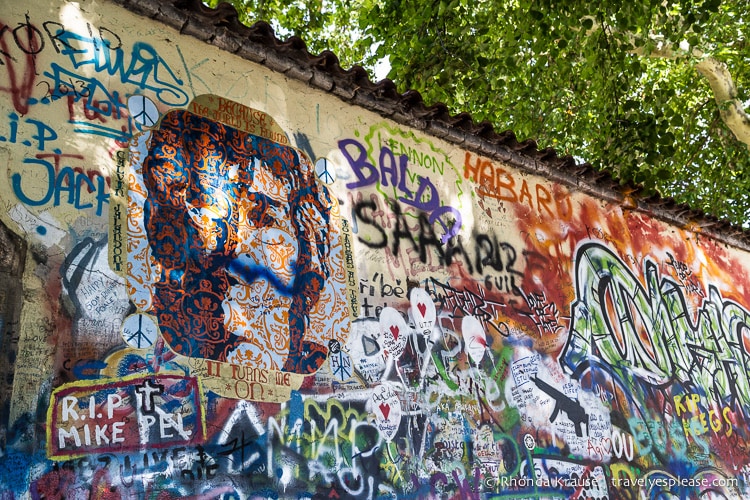 Over the 1980's, the wall became a place for disgruntled youth to express their grievances against the communist regime. The wall has been painted over many times by authorities and the wall's owners, but time and again, becomes covered with graffiti symbolizing love, peace and freedom.
Even though the original portrait of John Lennon has long been lost under layers of paint, new portraits, messages of peace, and unfortunately, random tourist tags, continue to be painted on this ever-changing wall.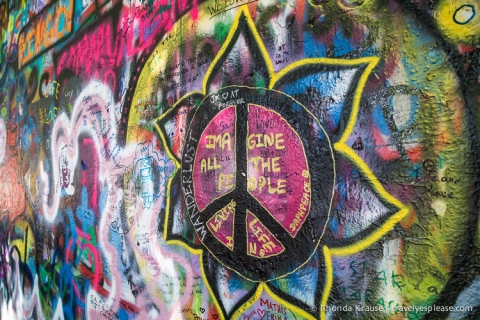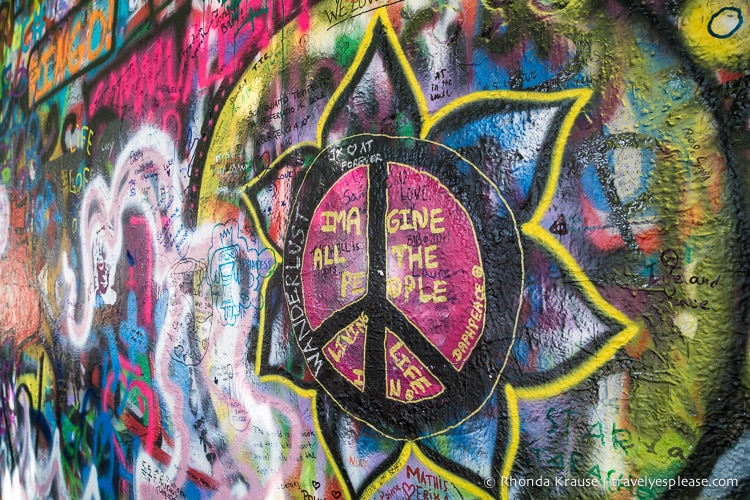 Getting to John Lennon Wall:
John Lennon Wall is on the Malá Strana side of Prague in Velkopřevorské náměstí (Velkopřevorské Square), close to Kampa Island.
If coming from Prague's Old Town, walk over Charles Bridge and take the stairs down at the end of it.
More Prague Attractions and Travel Guides