Purchases made through links earn us a small commission, at no extra cost to you.
My favourite time of day to explore Prague was late at night. After dark, the crowds of tourists disappear, but the city is still very much alive.
Seeing Prague's important monuments and buildings lit up against the dark night sky, added an element of romance to an already fairytale-like city. We happily wandered the streets of Prague's Old Town and Castle Quarter, passing by other couples out for a romantic late night stroll.
The only thing that would have made our night in Prague more romantic was if I wasn't so busy taking photos. I couldn't help myself- I wanted to have a lasting reminder of this beautiful city!
Prague at Night
Here are some photos of Prague at night to convince you to go for a late night walk during your visit to Prague.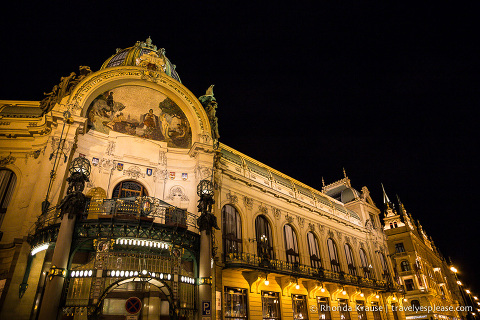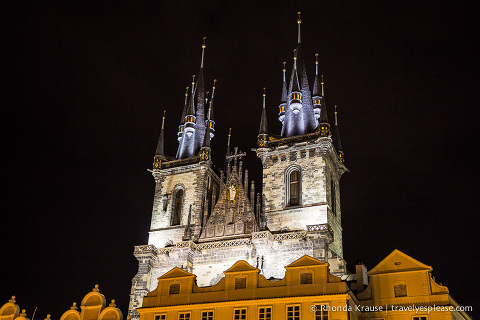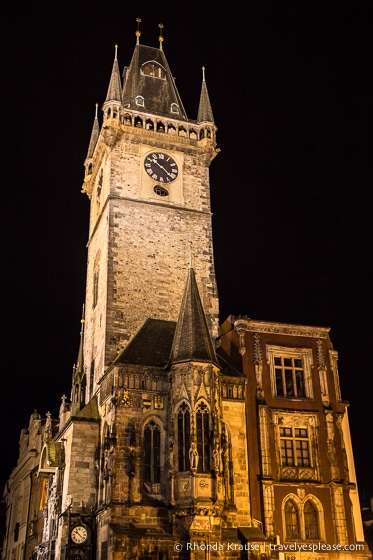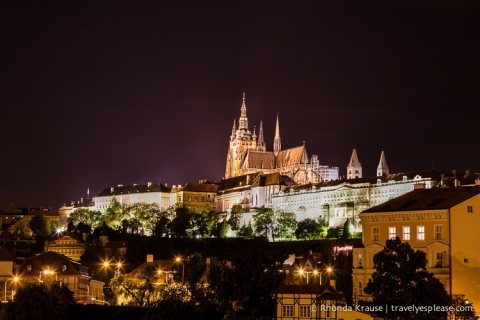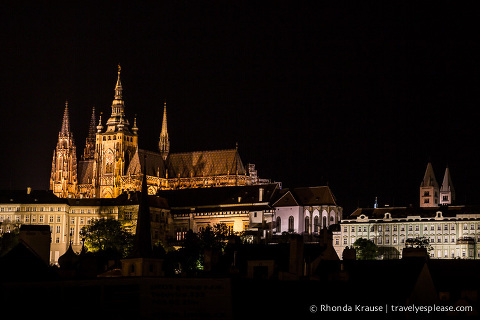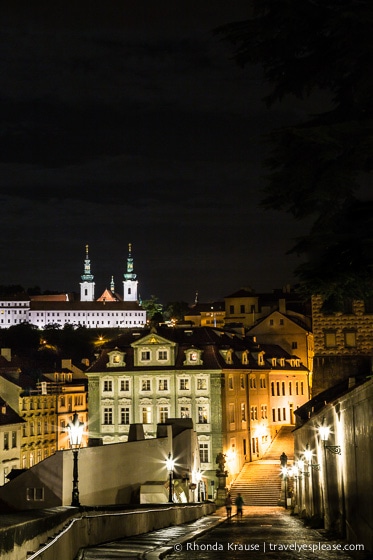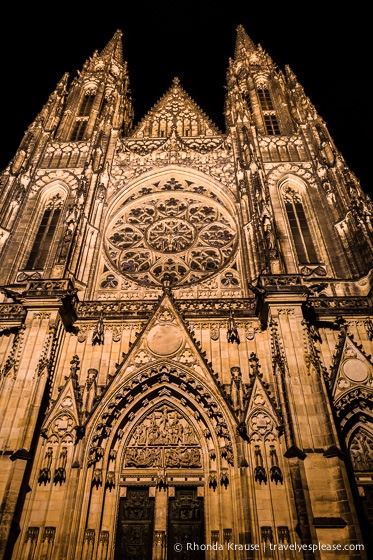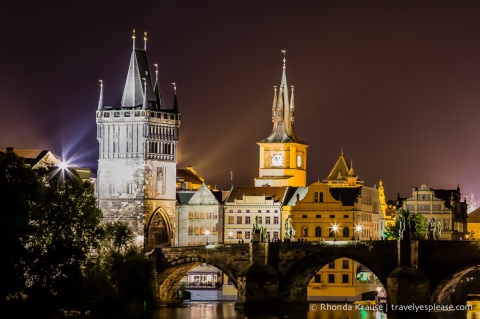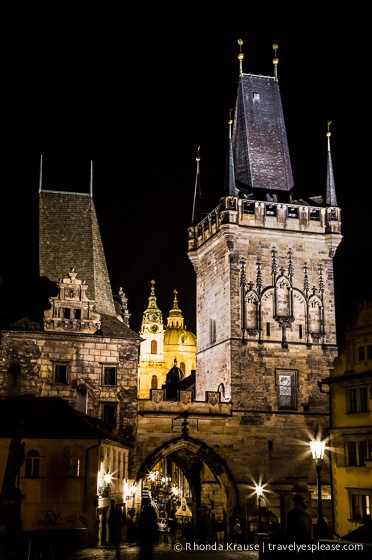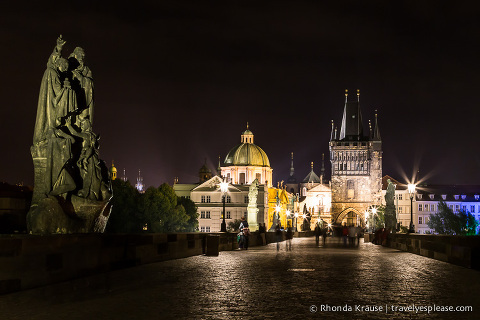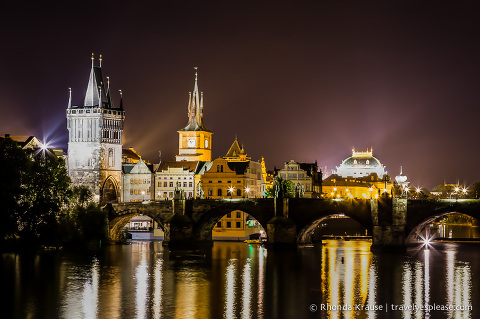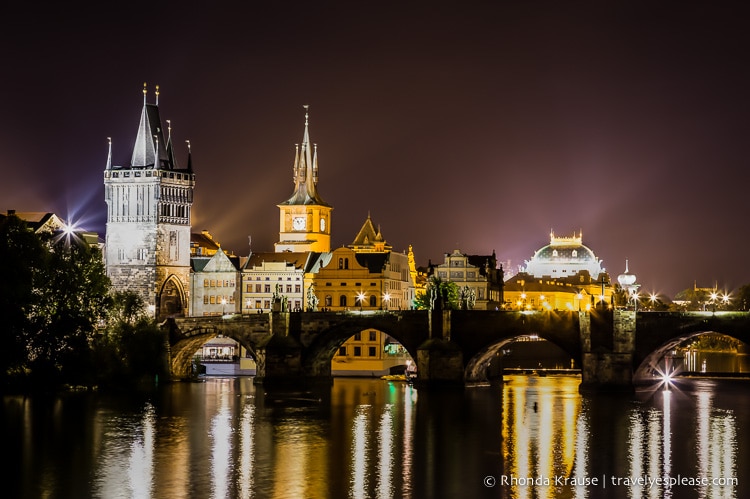 If you enjoyed this post, you might also like my photo series Europe at Night.
Tips for Visiting Prague at Night
The grounds of Prague Castle are open until 10:00 pm, but try not to be inside at closing time. We were ushered out to the north gate, which meant we had to take the long way back around to Charles Bridge. The path was very dark and not lit up in most places. Eventually the sidewalk ended and we had to walk for a bit on a steep, twisting road- not very safe, especially at night.
Charles Bridge is a must visit at night. Even at 1:30 am, there were still people hanging out on the bridge, but it wasn't even close to the jam packed crowds that congregate there during the day.
If you're planning on taking night pictures of Old Town Square, remember that the lights go out at 2:00 am (at least they did when we were there on a Saturday night. I haven't been able to confirm if this is still the case). I just got my camera set up on my tripod and then all of a sudden everything went dark!
A relaxed way to experience Prague at night is on a dinner cruise. Here is a trusted site where you can book a Prague at night sightseeing dinner cruise.
Information was updated January 2022, but can change without notice. Please confirm directly with service providers.
Accommodations in Prague
For your convenience, here is a list of hotels in Prague. Please consider booking your Prague accommodations through the included link. It costs nothing extra and helps support this website. Thank you!
More Prague Attractions and Travel Guides