Purchases made through links may earn us a small commission, at no extra cost to you.
The astronomical clock in Strasbourg Cathedral is a fine example of what can be achieved when art and science come together. Statuettes and paintings embellish a case housing clock dials and mechanisms, working together to measure time and astronomical indications.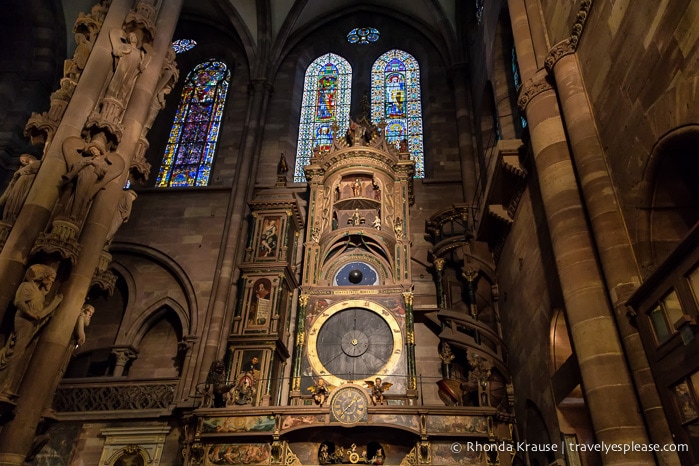 When Strasbourg's astronomical clock was completed in 1574, it was considered to be one of the seven wonders of Germany. The clock calculates the date, displays sidereal time on the celestial globe and has a dial indicating apparent solar time (movement of the sun and moon). There is a planetary dial showing the gravitation of the six planets visible to the naked eye and a lunar globe indicating the phases of the moon.
The clock dials measure both official and local mean time (a type of solar time). Automated figurines mark the passing of local mean time. Death rings in the hour while quarter hours are marked by the four stages of life, in order from child, youth, adult and old man. At noon (12:30 official time), a procession of apostles move before Christ who blesses the crowd after the last figure has passed.
Discover more of Strasbourg as we explore the historic Grand-Île and gorgeous Petite France.