Purchases made through links earn us a small commission, at no extra cost to you.
Cologne Cathedral is a fine example of German Gothic architecture, famous for its extravagant architectural details. The exterior of Cologne Cathedral is heavily decorated with stone statues and delicate tracery. Every steep gable, flying buttress and lofty spire has some sort of artistic element competing for your attention.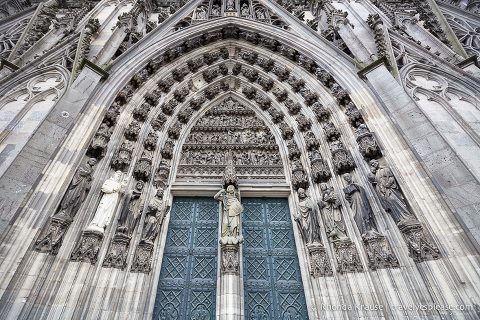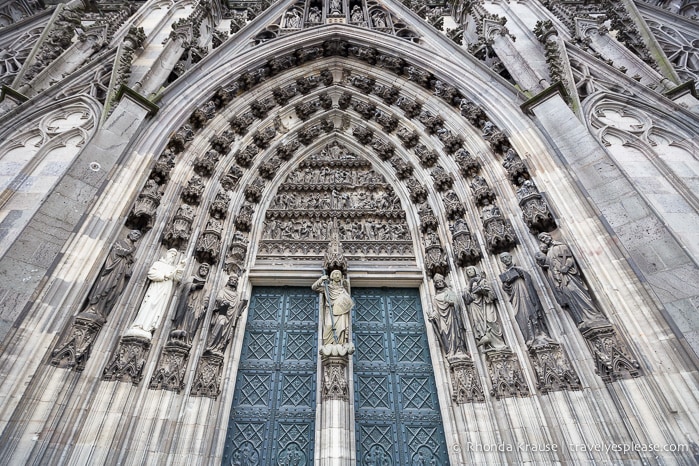 What caught my eye the most though was the gorgeous portals. Each doorway is uniquely beautiful, with a story all their own. This photo of Cologne Cathedral's north portal is my favourite from our short visit.
More Germany Destinations and Travel Guides