Purchases made through links earn us a small commission, at no extra cost to you.
When you've lived in the same city for a long period of time, sometimes it's hard to feel inspired by it. It's easy to become jaded and no longer notice the beauty that surrounds you. After 14 years of living in Edmonton (and growing up only 45 minutes away), I've been feeling…unenthused, to put it mildly.
One night, camera in hand, I headed out looking for inspiration. This is what I came home with- one gorgeous photos of downtown Edmonton just after sunset, as a storm was rolling in. Believe it or not, this was the first time I've viewed the city from this spot. This photo reminded me how fun it can be to explore your home city with new eyes.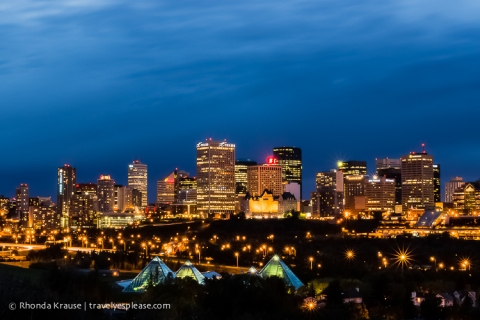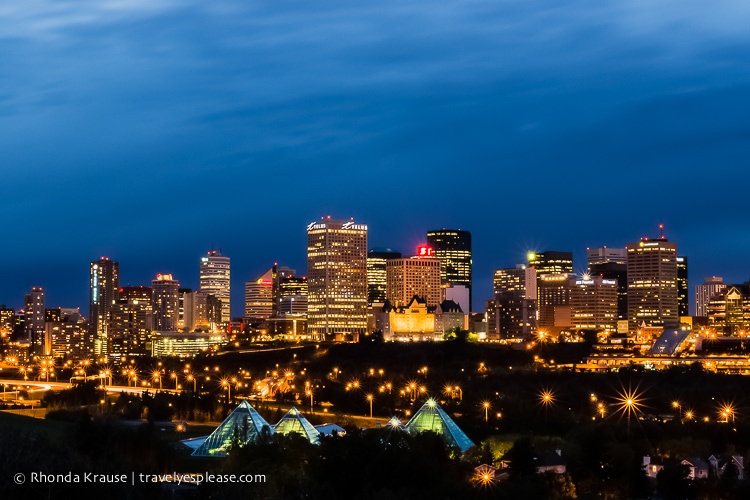 More Edmonton Attractions and Travel Guides