Purchases made through links earn us a small commission, at no extra cost to you.
I am not always a fan of public art but there was one specific piece I was itching to see since it was installed in 2013.
Wonderland is a bent-wire portrait of a young girl's head created by Jaume Plensa, a highly regarded Spanish sculptor. The 12 metre tall sculpture features prominently in front of the Bow building, in downtown Calgary.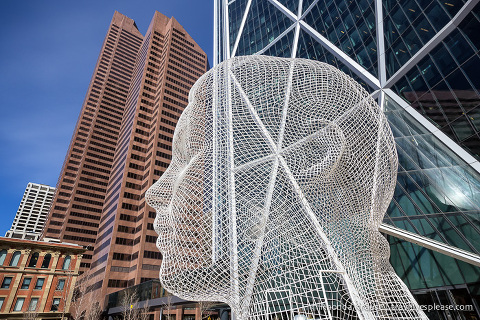 I was completely captivated by Wonderland and took a ridiculous amount of pictures of it (and I still want to go back and photograph it at night!)
Wonderland may be large, yet it has a lightness about it. I spent a lot of time looking at the sculpture from different vantage points- down low, straight on, I even went inside it. All these different perspectives give Wonderland a whole different look and feel.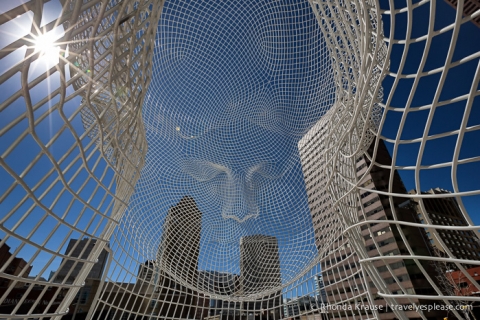 It was nice to finally find a piece of public art that didn't confuse me or leave me wondering, "Why would they spend so much money on THAT?" Instead, Wonderland is welcoming, inspiring and engaging. It has been a fabulous addition to downtown Calgary!
More Alberta Destinations and Travel Guides