The Wurzburg Residence is one of the largest and most magnificent Baroque palaces in Germany. It was built between 1720-1744 under the patronage of the Prince-Bishops of Schonborn. The interior is impressive, although somewhat kitschy by today's standards, and has been restored since being heavily damaged in World War II.  As usual, when visiting a palace the part I enjoy the most is wandering through the Court Gardens.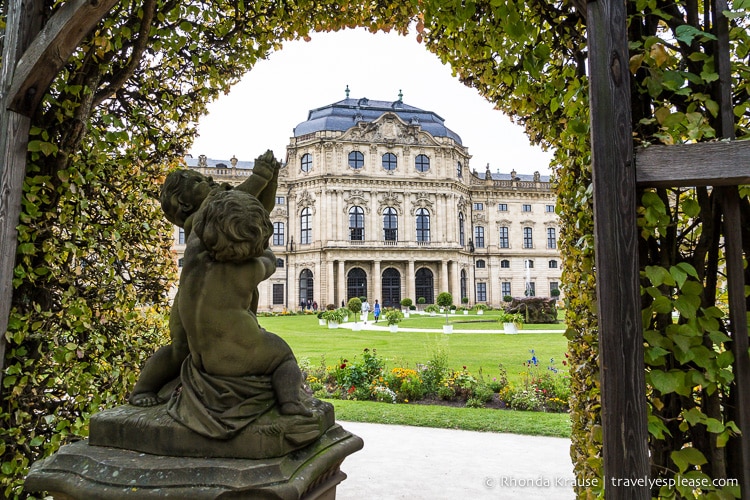 To learn more, read our full post about the Wurzburg Residence.
This photograph is available for purchase as a print, canvas or greeting card.