Purchases made through links earn us a small commission, at no extra cost to you.
When I was a kid, my family took a trip to Jasper, a small town in the Canadian Rocky Mountains. We'd been to Jasper many times, but this time was special. This time we took the train. The scenery we got to see was different than what we saw from the highway and I felt far more immersed in nature, even though we were chugging right on by. Since that trip, I have wanted to do more travelling by train.
When it came to deciding where to go for our honeymoon, we talked a bit about Costa Rica. I even had a romantic hotel picked out. Yet, I couldn't shake my dream of wanting to see Europe by train.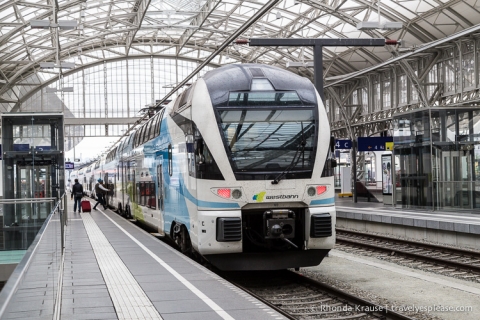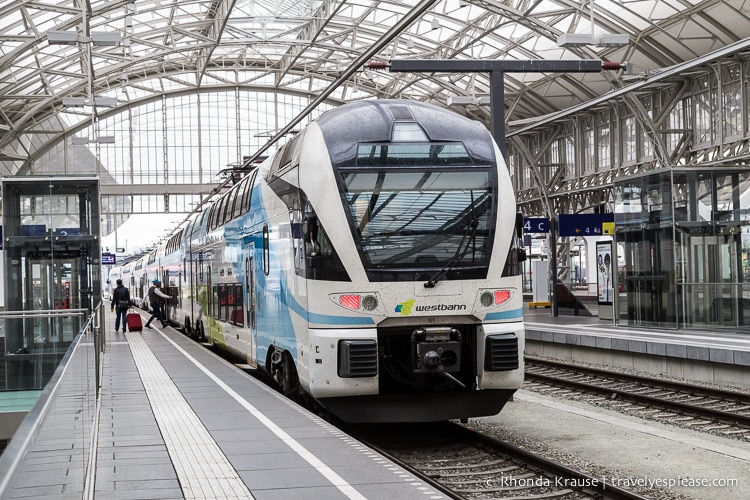 So we put off Costa Rica and instead spent five weeks travelling around Europe by train. We saw big cities, small medieval villages, landscapes so pristine and beautiful it was like looking at a painting.
There really is something romantic about travelling by train. I can't quite put my finger on it, but maybe it's because it takes me back to a simpler time. We found ourselves constantly comparing train travel to flying, and in every way, trains were winning out.
Reasons Why We Love Train Travel
We always choose train travel over other transportation options, when we have the chance. Here are a few reasons why we love travelling by train!
Train Travel is Comfortable
I am not a fan of flying. It's not because I'm fearful of it, but because I hate feeling trapped. I'm squished into a narrow chair, that barely reclines. I can't stretch my legs because the seat in front of me is in my lap. Not only physically trapped, I soon am trapped by my own guilt, unsure if I am the one who's entitled to the armrest or not.
Compared to airplanes, trains are far more spacious. The seats are wider (and often more comfortable) plus there's a lot more leg room. Many trains have seats that face each other with a table in the middle. This was great for me, as I could easily spread out my books and catch up on my journal writing. I could even set up my laptop and edit some photos.
The trains were also not very crowded, at least when we travelled in September. I loved having an empty seat next to me so that I could sprawl out, even lay down and have a nap. I am far less grumpy on arrival when I travel by train than when I fly!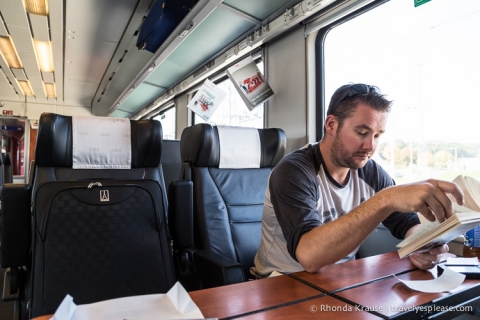 Train Travel is Flexible
Most trains don't require you to make a reservation which means you can just show up, buy a ticket and get on board. There also is a lot of choice when it comes to departure times. Most destinations offer multiple trains a day, the most popular ones having at least one train an hour, if not more.
The rail network in Europe is vast, which drastically increases your travel options. Even the smallest towns are connected by railroad.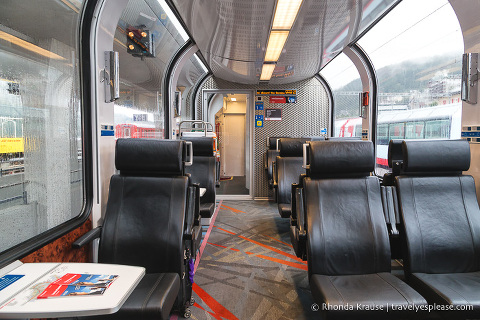 Train Travel is Hassle Free
Forget waiting in long security lines. At the train station, you simply walk in and board your train. We didn't have to walk through any body scanners, our luggage didn't need to be x-rayed or searched. This means there's no need to arrive hours before your departure time, like with airlines. In fact, on our first train trip, we hopped on board just as the doors were closing behind us!
It's also much easier to pack for train travel than air travel. There are no limits on baggage weight, so you don't have to worry about being hit with those pesky fees. This was good news for us because both Mike and I are notorious for over-packing. The standard amount of luggage allowed is two large items per person. There are also no restrictions on liquids, so bring as much shampoo as you want!
Even though there are no weight restrictions on luggage, I highly recommend you pack light. We found it difficult to hoist our bags up from the platform to the train, which is usually a pretty big step. Plus, the train is not always flush with the platform, making it even more difficult (and slightly unsafe) to get our luggage on board.
Now, for my favourite thing about train travel- your luggage never gets lost! I had peace of mind knowing that my belongings were safely on the train with me, always within my view. Trains have overhead storage racks, plus storage areas at the end of the car. Since the trains were rarely crowded, Mike and I would keep our luggage on the floor, in the row beside us.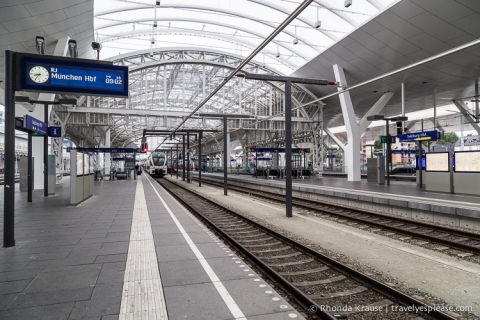 Train Travel is Efficient
I am all about efficiency. So much so, that I jokingly refer to myself as an efficiency coordinator.
I expect things to be on schedule. When it comes to airlines, I don't feel like my time is respected. Delayed departures, even cancelled flights, have unfortunately become a common occurrence. During our five weeks in Europe, we only had one train that was off schedule, and it was by a minimal amount, only a few minutes. Part of the reason trains are more reliable, is because they are not as dependent on the weather the way airplanes are.
The other great thing about trains, is that they take you right into the heart of the city. The stations are often just a short walk away from all the main attractions. This is great because it saves money on cabs and time on additional transportation.
Train Travel is Relaxing
When you're on a train, the only thing you need to do it sit back and enjoy the scenery (check out out ride along the scenic Alaska Railroad). Unlike cars, there's no traffic to deal with and you don't have to worry about taking a wrong turn and getting lost. On a train, you get to see countryside you often wouldn't see if you were driving the highway or flying thousands of miles in the air.
Train travel is also more social. We found it easy to converse with fellow passengers, passing the time by trading travel stories and learning about each other's home countries.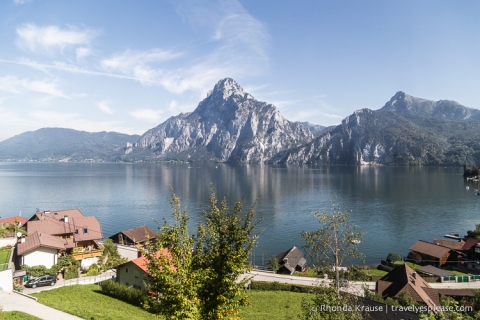 If I could solely travel by train, I would. Unfortunately, the rail network is not as established in North America, where we live. It usually is just as expensive (or more) than flying and comes with some of the same luggage restrictions as airlines do. So until my next visit to Europe, I guess I will have to endure air travel.
Resources to Plan Your European Train Trip
Purchases made through the following links earn us a small commission, at no extra cost to you, and help support this website.
European Rail Passes
Non-European citizens or residents can purchase a Eurail Pass for train travel in Europe. You can choose between a Global Pass (unlimited travel in 31 countries), Multi-Country Pass (visit select neighbouring countries), or a One Country Pass. When purchasing your rail pass, you will also have to select between a continuous pass (allows you to travel by train every day during the period your pass is valid) or a flexi pass (allows a specific number of travel days which can be used any time during a fixed period).
If you've decided that a rail pass is right for your trip to Europe, here is an official vendor where you can purchase your rail pass online and have it shipped to you.