Purchases made through links earn us a small commission, at no extra cost to you.
My upcoming wedding has me mourning my days as a solo traveller.
Don't get me wrong, I am glad that I will have a consistent travel companion from now on.  Solo travel can get lonely at times and, in all honesty, there were moments I wished I had someone special to share those incredible places with.  Yet, I can't help but think how the trips I took alone were some of my favourite experiences, topping the ones where I travelled with a significant other or a small group of friends.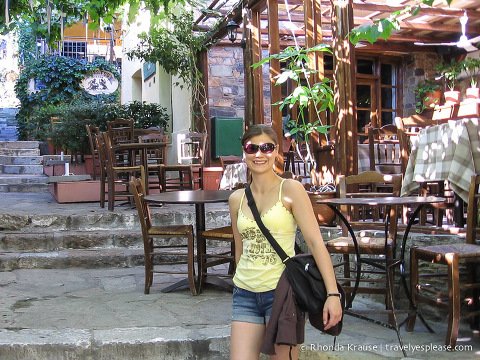 The first time I travelled solo was not necessarily because I wanted to, but because I couldn't find anyone who was willing to commit the time and money to travel with me.  It dawned on me that if I kept waiting for someone to travel with, then I would be missing out on so many great opportunities and experiences.
Benefits of Solo Travel
If you find yourself without a travel companion, for whatever reason, don't be afraid to take that dream trip by yourself.  There are many joys and advantages to travelling solo.
You Set the Itinerary
When you travel alone, the only person you need to worry about pleasing is yourself.  You set the schedule.  The freedom to decide where to go and what to see, without being influenced by a travel companion's preferences, is liberating.
I enjoy archaeological sites and historical walking tours.  Not everybody enjoys these types of activities, and that is fine.  When I travel alone, I don't have to worry about my companion being bored, or even worse, missing out on a site because my travel partner is not interested in visiting.  I've travelled with people who love to shop, and for me, shopping is the worst possible way I could spend my day.  I am not a happy traveller after I've had to spend the day following someone around while they hunted for bargains!
When you travel alone, you start to notice how you spend your days when free from outside influences. You really discover what your true interests are. This knowledge is something you can bring back with you and integrate into your everyday life.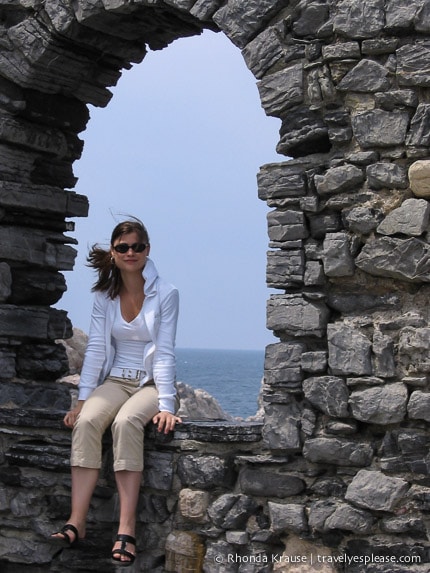 Time is on Your Side
Travelling alone allows you to enjoy the independence of being able to decide how long (or how little) time to spend in a location.  When you are the one setting the schedule, you have the freedom to travel more deeply.  If you want to take the time to read all those plaques in the museum, you can.  Feel like spending an hour or two watching the locals shuffle by while sipping a coffee at the corner cafe?  Then do it.  Enjoying browsing for interesting finds at the neighbourhood market? Then take your time.
When I travel with others I often feel rushed.  I've come back from trips not having captured the photos I wanted because I felt bad for making people wait while I searched for just the right angle, pondered a unique vantage point, or set up the perfect framing.  Coming home with great photos is a priority for me, and because I don't like to shop, I consider my photos to be my souvenirs.  Travelling alone gives me the luxury of time, time to take as many photos as I wish.
Meet New People
If you're an introvert, like me, travelling alone forces you to come out of your shell.  When you don't have a travel companion to focus your attention on, you are more open to meeting new people, whether it be other solo travellers or area locals.
Striking up a conversation with other travellers can lead to a more enriching vacation.  Travellers love to make recommendations of places to see, activities to do and foods to try.  Hearing about someone else's experiences may encourage you to go somewhere or see something that you had overlooked or maybe didn't even know about.  I've had conversations with other lone travellers that led to us spending an hour or two, even an entire day together.
Conversing with the locals is a great way to learn more about the culture and history of the area.  They will expose you to a uniquely authentic perspective, beyond what your guidebook is able to tell you about the area.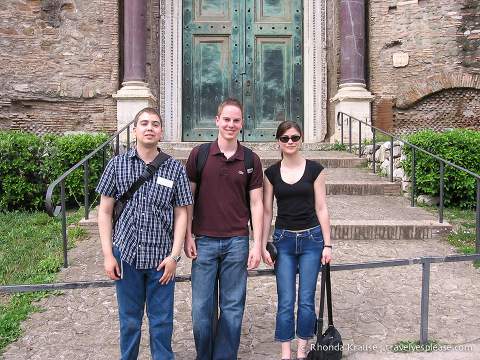 Discover New Confidence
Travelling alone is a great way to boost your self-esteem.  You, and you alone, are responsible for navigating a new country, culture and language.  There will most likely be a few bumps in the road.  You will have to be the one who problem solves and overcomes those obstacles.  By doing so, you will see just how capable you are!
My first solo trip was not smooth sailing, yet I still consider it to be the best experience of my life.  I came home with a confidence I didn't have before, a new set of skills (reading a map, problem solving, learning public transportation), and a renewed independence.  The valuable reward of travelling alone is returning with a deep sense of accomplishment.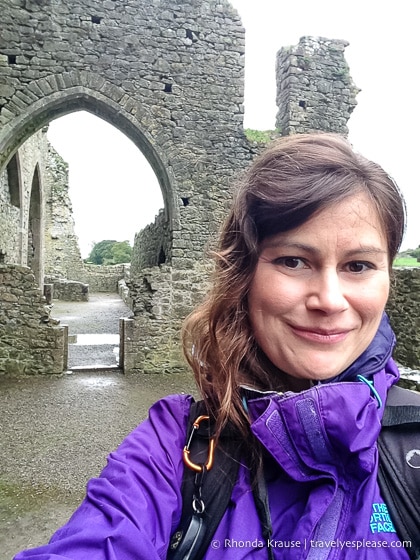 Should I Try Solo Travel?
The answer is an emphatic YES!  Do not put off what you've always wanted to do just because you don't have anyone to do it with.  Your trip will not be any less exciting or memorable if you go alone.  In my experience, solo trips have been more memorable- they are the ones I look back upon most often and most fondly.
You may find solo travel is not for you, but you may love it.  Either way, you will have the satisfaction of crossing another place off your bucket list.
On every trip you take, you will discover interesting places and meet new faces. But when you travel alone, your greatest discovery will be YOU.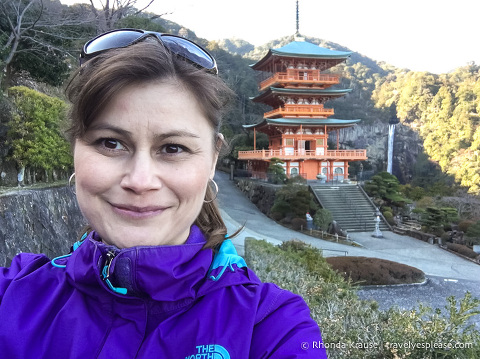 See my post Alone in Rome- Lessons Learned From My First Solo Trip to find out what my first time travelling by myself was like.