Purchases made through links earn us a small commission, at no extra cost to you.
When I decided to do a solo trip to Ireland it had been 11 years since I last travelled alone. I was itching to do it again!
I hadn't done much research about travelling alone in Ireland, but instinctually felt that Ireland would be the perfect place for a solo trip.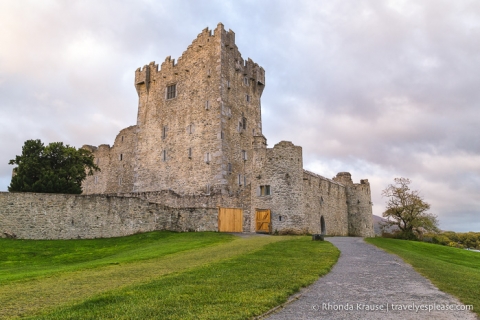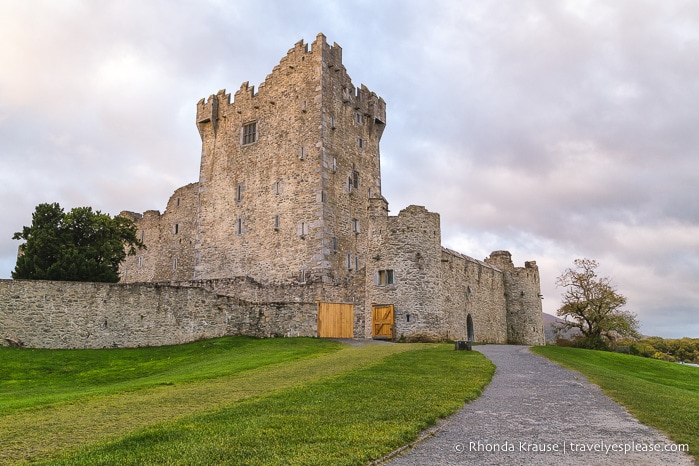 For one, I'd never heard anything bad about Ireland from other travellers. They always gush about how beautiful it is. And rightfully so!
But beauty alone doesn't make a destination a good choice for solo travel. When I'm choosing a destination for a solo trip I'm primarily considering two things: Will I feel safe? Can I be confident navigating it alone?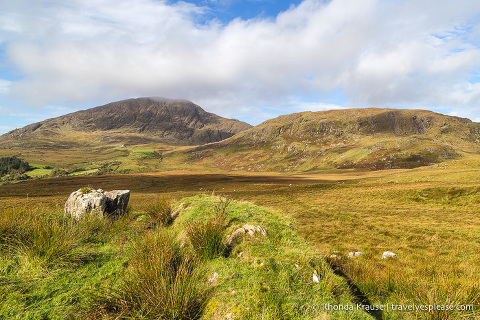 Solo Travel in Ireland- Is Ireland A Good Place to Travel Alone?
After my 2 week road trip in Ireland I can say that yes, Ireland is a great place for solo travel.
It met my main requirements of being safe and easy to navigate, but there are many other reasons why I enjoyed solo travel in Ireland.
Of course, there's no guarantee that what I encountered while travelling solo in Ireland will be the same as your experience. I can only hope that it would be though, since my solo trip to Ireland was such a positive adventure.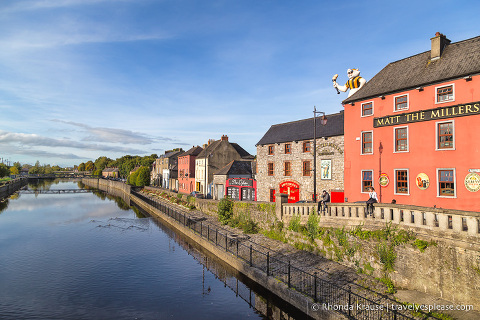 7 Reasons Ireland is a Great Place for Solo Travel
Here are 7 reasons why I think Ireland is a wonderful destination for solo travellers!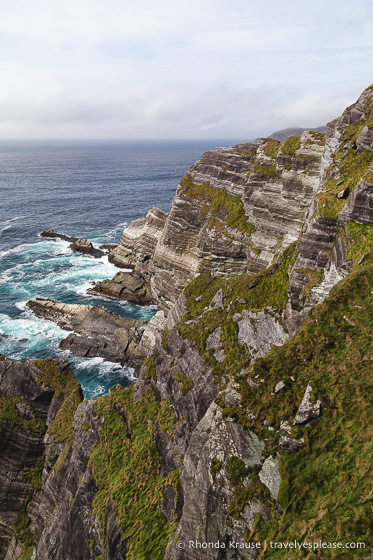 No Language Barrier
Travelling alone in Ireland was easy as an English speaker because there was no language barrier. However, I will admit that the accent tripped me up a few times!
Although Irish is the official language, it's only spoken on a daily basis in pockets of the Gaeltacht regions. Even then, it's extremely rare for someone to not also be fluent in English.
Most street signs in the Republic of Ireland are bilingual, but some in the rural areas of the Gaeltacht are in Irish only. Since I was using a GPS for driving directions, this wasn't an issue.
The Locals are Friendly and Easy to Talk To
I've always heard that the Irish are a friendly bunch. Sure it's a bit of a generalization, but my experience travelling solo in Ireland proved it to be true on more occasions than not.
It was easy to start up a conversation with a stranger, even as an introvert, because the locals were always up for a chat. On many occasions, asking a simple question would turn into a half hour discussion. Yes, the Irish sure do like to talk!
It was this friendly disposition and penchant for conversation that made Ireland a great place to travel solo. Even though I was alone in Ireland for two weeks, I never once felt lonely.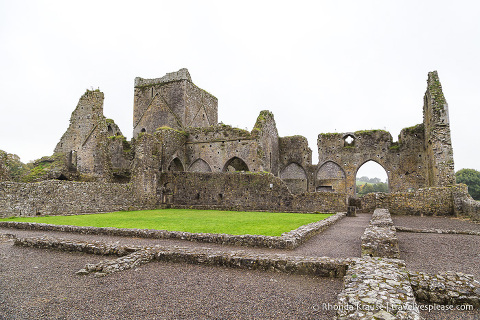 Other Travellers are Friendly Too!
As I was travelling alone in Ireland, I started to wonder if the Irish's reputation for being friendly attracted travellers who were sociable as well.
Just like the locals, most travellers I met were also approachable and receptive to conversation. I had some great chats with travellers sitting next to me in the pub, and even became friends with a group of people I met in Killarney on a boat and bike trip to the Gap of Dunloe.
It's definitely not a case of opposites attract in Ireland. I'm convinced that places with friendly, easy-going people in turn attract friendly, easy-going travellers.
Bed and Breakfasts- A Home Away From Home
Ireland is the land of B&Bs and guesthouses. Finding a cozy room that felt like a home away from home wasn't difficult.
Sure, I tend to prefer the anonymity of hotels, but when I was travelling solo in Ireland it was comforting to be welcomed into a home instead of a generic hotel.
My B&B hosts were not only welcoming, they often went above and beyond to be helpful. One of my hosts even offered to drive me to an after hours clinic at 1:00 am when I needed to see a doctor.
And then there are the breakfasts. I was always fed very well and many B&Bs provided more than just a continental spread. My hosts offered to cook me eggs, bacon, even waffles. They gave me way too much food, but that meant I was never hungry for lunch, so it saved me some money!
Affordable Accommodations and Single Rooms
Accommodations can be the most expensive part of a trip, especially when you're travelling alone and have no one to split the costs with. The good thing about solo travel in Ireland is that single rooms in B&Bs are easy to find. Why pay for 2 beds when you only need one?
Being able to book a single room rather than a twin was a great way to cut down on expenses. I never paid more than $100 CAD/night, with most of my rooms being around $70.
The odd time I did book a double or twin, the room price was less than if two people were staying in it. (Ex: Double room was $103 for 2 people or $72 for 1). That per person pricing is great for a solo traveller!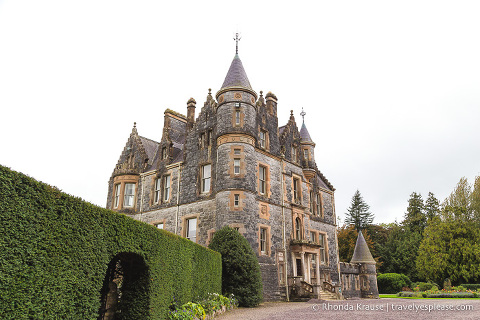 It Doesn't Feel Weird to Eat Alone
It sometimes feels awkward to eat in a restaurant by yourself, but in Ireland it didn't feel strange at all.
For one, I was rarely the only person sitting by myself at a table. Secondly, the food came out so quickly after ordering (it was unbelievably fast), there wasn't any time to feel insecure.
The good thing about solo travel in Ireland is that the pubs serve delicious food so if you really don't like eating alone, you can always go sit at the bar where you'll surely find plenty of people to talk to.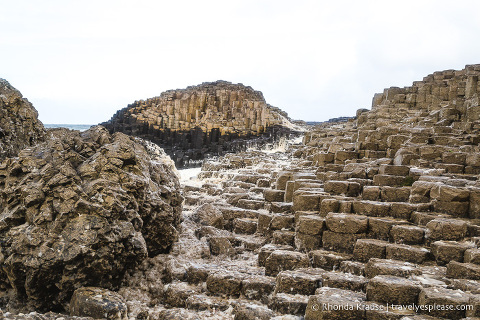 Ireland is Safe
I don't have any official crime statistics to back this up, but I got the sense that Ireland is safer than most countries in Europe, or at least the ones I've travelled to.
I still took my normal precautions, but not once did I feel uncomfortable or unsafe in my surroundings. I wasn't worried about being robbed, assaulted, or scammed, and didn't have to deal with aggressive touts either. I could just relax and enjoy my first trip to Ireland!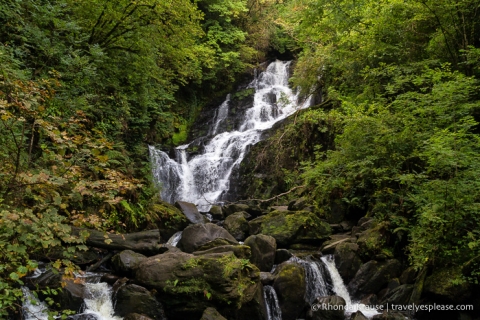 Final Thoughts About Solo Travel in Ireland
Ireland was a perfect destination to embark on a solo road trip. The usual things that can make solo travel stressful- not speaking the language, safety concerns, and unhelpful locals- were not a factor in Ireland.
In fact, it was the people that made Ireland such a pleasure to visit. Sure there's stunning scenery, delicious food, and an interesting history, but knowing that people are welcoming you, looking out for you, and genuinely wanting to get to know you, that takes a good trip and makes it great.
I definitely recommend solo travel in Ireland!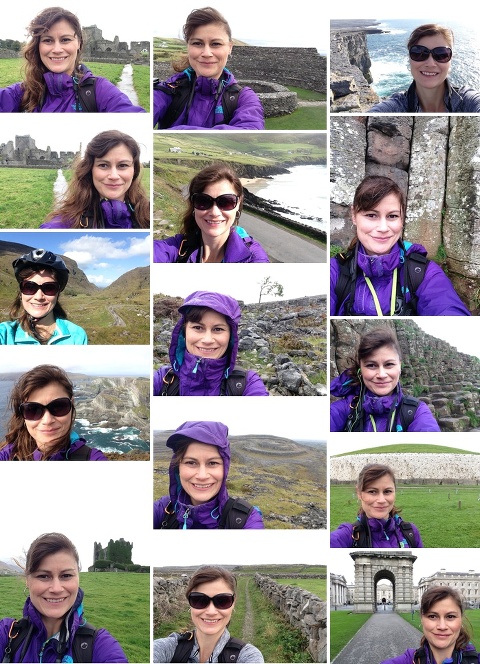 Tours in Ireland
Here is a trusted site that has a large selection of tours and tickets for activities in Ireland. You can book everything from day trips out of Dublin, full-day regional tours, walking tours, airport transfers, pub crawls, food tours, and multi-day tours.
Accommodations in Ireland
For your convenience, here is a list of hotels and B&Bs in Ireland. Please consider booking your Ireland accommodations through the included link. It costs nothing extra and helps support this website. Thank you!
More Ireland Travel Guides