Purchases made through links earn us a small commission, at no extra cost to you.
There are so many different options available when it comes to travel- cruises, coach tours, all-inclusive vacations and independent travel. You may not know what your travel style is until you get out there and try and few different options. What you find out about yourself may surprise you.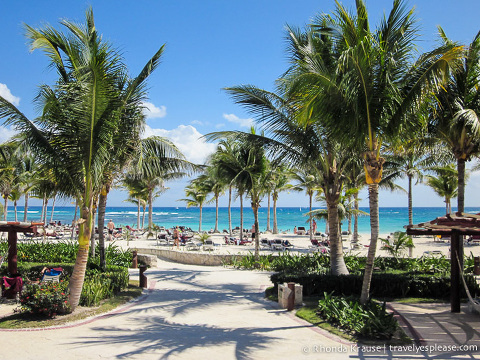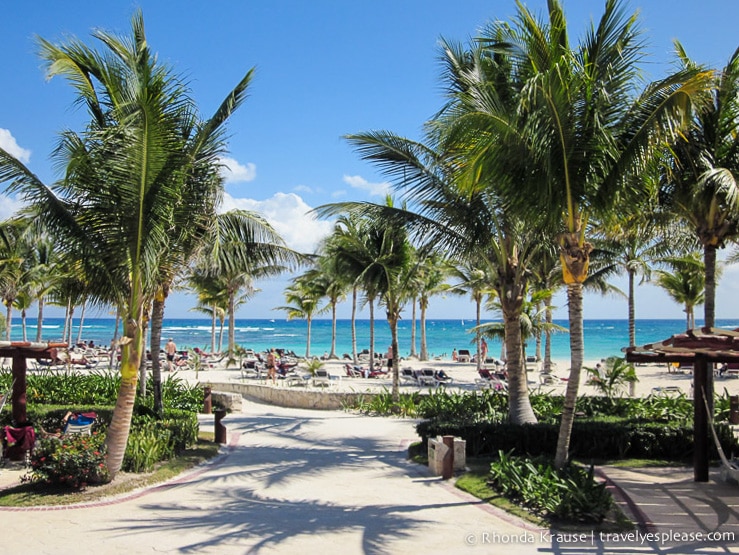 How I Discovered My Travel Style
I initially thought that a coach tour would be perfect for me. I don't like worrying about logistical things such as where to stay and how to get to from Town A to Town B. I thought it would be better to let a tour company worry about all that for me. All I had to do was hop on a bus and enjoy the ride. It was great getting from place to place without having any stress. The problem was, we went from place to place very quickly. I soon found myself feeling ripped off that I had such little time in these wonderful places and upset that I couldn't explore them as in-depth as I wanted to. I arrived home feeling like I needed a re-do of most of the places I visited.
When I gave cruising a try, I felt the same way. Being in a port of call for such little time didn't give me the deep travel experience I found myself longing for. This wasn't so much a problem for me in the Caribbean, but in places like Istanbul, Santorini and some other Greek islands, I would have loved more time to experience the place, not just see it.
So now I realize that the type of travel that best suits me is independent travel. Yes, it's a lot more work on the planning end and I need to be very organized to maximize my vacation time. I also worry a bit more about things going wrong. It's a trade-off that I welcome though. Independent travel allows me freedom- freedom to go where I want, see what I want, eat where I want, sleep where I want and spend as much or as little time in a place as I want. Independent travel leaves me feeling more satisfied because, as I've learned from other styles of travel, experiencing a destination in depth is what I value the most.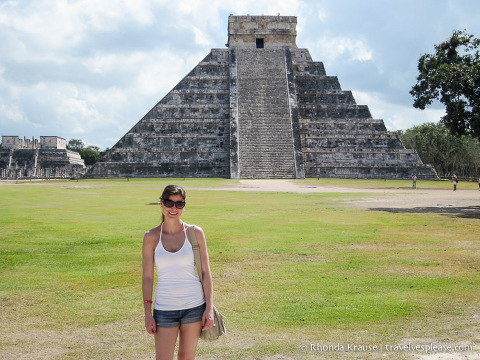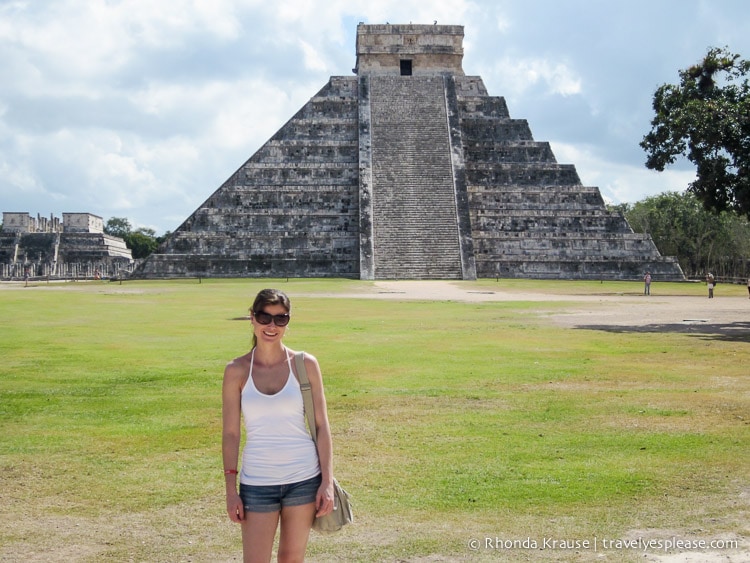 What's Your Travel Style?- How to Decide What Type of Trip is Right For You
When trying to decide what type of travel is best for you, you need to consider a lot of different things:
What is the purpose of your trip? Is it relaxation, adventure, to learn about history and cultures?
What is your personality? Are you outgoing and enjoy meeting new people or are you more introverted and prefer exploring on your own?
What are your interests? Do you enjoy water sports, art, music, history, culture, hiking, festivals, shopping, nature, wildlife photography?
How do you like to spend your time? Relaxing or being active?
What is your budget? Do you need to stretch your dollar or are you able to travel without worrying about expenses?
How much time to you have? One week, two weeks, unlimited?
Your answers to the above questions will be able to point you in the right direction when it comes to choosing a type of travel that is best suited to you.
Types of Travelling- Choosing a Travel Style
Here is a list of some of the pros and cons of different types of travel. This list is by no means all-encompassing, but a mere starting point when it comes to choosing a vacation type that fits your travel style.
The Cruise
You may enjoying cruising if:
You like to unpack your bags for the week and not have multiple accommodations during your trip.

You enjoy a combination of relaxation and activity, or are travelling with people who enjoy varying interests. Cruises have a little something for everyone- shopping, shows, pools, fitness facilities, spas, dance classes, shore excursions etc. The larger the cruise liner the more activities there tend to be.
You like having tour arrangements made for you. Purchasing a shore excursion tour makes visiting the port-of-call convenient and stress free.
You prefer spending a short amount of time in a destination before moving on to the next place.
You enjoy meeting new people. Cruises are a good way to meet people because you are around the same people for the entire duration of the trip. Faces become familiar and soon it becomes easy to strike up a conversation. This is especially true on small ships, like an expedition cruise to Antarctica.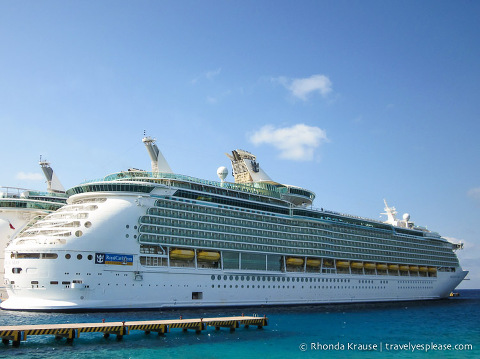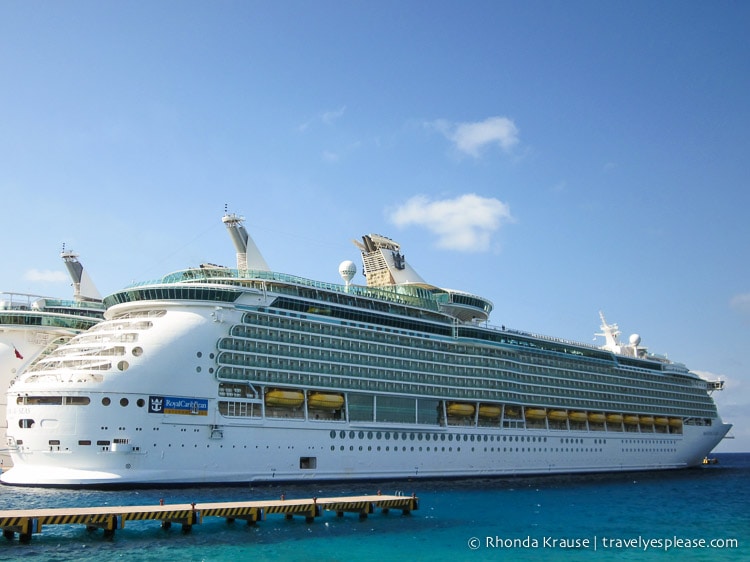 You may not enjoy cruising if:
You like to travel deeply and want to have a lot of time to explore each destination.

You prefer seeing sights over doing things. While cruises have loads of activities, you usually don't get to experience too many ports of call due to the days at sea.
You like a change of scenery. On a cruise (the Caribbean ones anyways) the only view you get is of water, for as far as your eye can see. River cruises offer more in the way of scenery.
You prefer to be in control of what destinations you visit and for how long you are there.
You like staying in spacious accommodations.
You don't want to worry about incurring extra expenses for drinks, snacks and meals outside the main dining room, shore excursions and internet access.
The All-Inclusive Resort
You may enjoy all-inclusives if:
You like to unpack your bags for the week and stay put at one accommodation for the duration of your trip.

You enjoy a combination of relaxation and activity. All-inclusives are great for enjoying the beach but also have various water sports and activities you can participate in.
You like knowing exactly what your vacation will cost before you go. Food, drinks and most water sports are included in the price of the resorts, which makes budgeting for your trip a lot easier.
You enjoy the convenience of having everything you need all in one place. Restaurants, shopping, nightclubs can all be found on the resort property.
You like having tour arrangements made for you. Most resorts have an excursion coordinator through which you can easily book excursions to surrounding areas and attractions.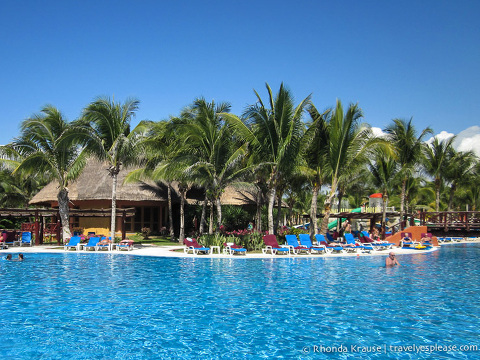 You may not enjoy all-inclusives if:
You prefer seeing sights over relaxing on the beach. Going off the resort's property will incur extra expenses and sometimes involve a lot of travel time.

You enjoy vacations that are educational in nature. All-inclusives (at least the ones I've stayed at) don't really do much to expose you to the local culture and history of the region.
You like to experience a country in depth, not just see one isolated location.
The Coach Tour
You may enjoy a coach tour if:
You want a worry free vacation with minimal planning. On a coach tour your transportation, accommodations, itinerary, entrance fees and even some of your meals are all taken care of for you. 

You want to visit a lot of places in a short amount of time. Coach tours often take you to multiple places in one day.
You enjoy meeting new people. On a coach tour you will be with the same group of people the entire time, giving you plenty of opportunities to forge new friendships.
You are new to travelling or are unfamiliar with the region you are travelling to. Having everything taken care of lets you enjoy your trip without the stresses of planning. Coach tours also usually have great guides that are there to help you with any questions you have regarding local customs, language and history. I've had some guides on coach tours that are marvelous storytellers and a wealth of information.
You do not feel safe travelling alone.
You like having a good idea what your vacation will cost before you go. You will have to pay for some of your meals but other than that there are not a lot of extra expenses, unless you decide to go on some of the optional excursions that coach tours usually offer.
You enjoy a mix of time with the group and free time to explore on your own.
You may not enjoy a coach tour if:
You like some control over your trip's itinerary. On a coach tour you have to adhere to the time schedule set out for you. Also, you don't have a say in what places the bus stops or doesn't stop at.

You like to spend a significant amount of time in a destination. Many coach tours can be quite rushed, spending only a few short hours in a place. 

You enjoy planning all the little details of your vacations- the sights, the restaurants, the hotels- you want to choose them all.
Independent Travel
You might enjoy independent travel if:
You like to set the itinerary. Independent travel gives you the freedom to choose where you visit and what you see and do while you are there.

You don't like following a set schedule and enjoy flexibility. Travelling independently allows you lengthen or shorten your stay in a place as you wish.
You don't like being rushed and prefer to experience a place rather than just see it.
You are an introvert and enjoy exploring on your own.
You enjoy planning and making decisions.
You like to visit places that are less well known and off the beaten path.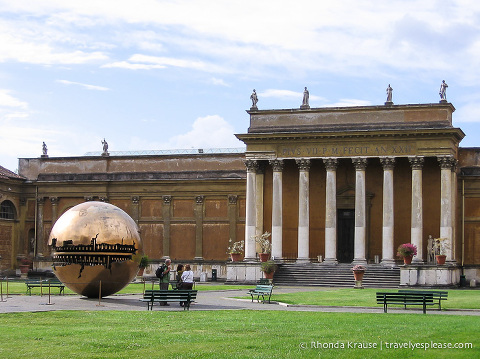 You may not enjoy independent travel if:
You like having all your major costs (transportation, food, accommodation etc.) included in one price.

You don't want to invest time into planning and making travel arrangements.
You enjoy having a guide present for the entirety of your trip.
What's Your Travel Style?
So there you have it, a few options that are available to you when planning a vacation. Hopefully this helps you uncover what your travel style is before you go off on a trip that you may end up not enjoying. But remember, sometimes a certain travel style might surprise you. So get out there and give these a try and find out what your travel style is!