Purchases made through links earn us a small commission, at no extra cost to you.
When I visited Bridal Falls in British Columbia, my first thought was that it had been named appropriately. The water cascading down the smooth rocks creates a delicate look similar to a bridal veil.
Not only beautiful, the height of the falls is impressive as well. Bridal Falls is the 6th largest waterfall in Canada, tumbling from 60 metres above.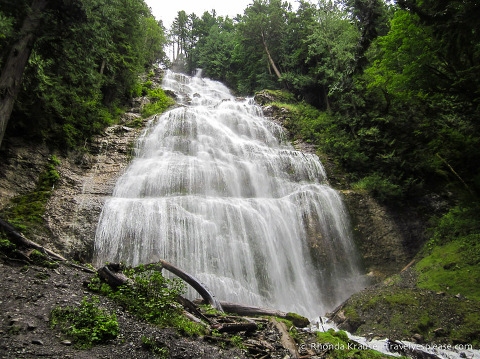 Bridal Veil Falls Provincial Park surrounds the waterfall and is a great day use area for picnics or a short nature walk. There is a loop trail that climbs through the forest to a viewing platform at the base of the waterfall that can easily be walked in half an hour, but you'll definitely want to allow some time for admiring the falls.
Mike and I were fortunate enough to visit Bridal Falls around 8:30 am and have the whole place to ourselves. This is actually where Mike proposed to me. It was the perfect moment in a perfect spot!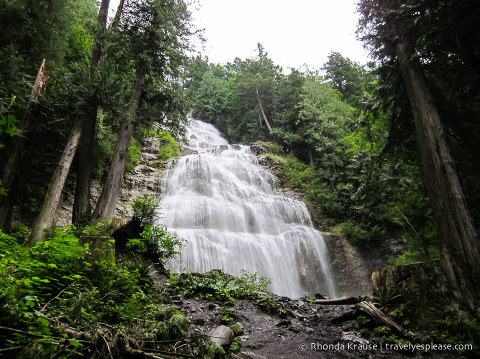 Bridal Falls are located on the south side of the Fraser River, 16 km east of Chilliwack, British Columbia. Take Exit 135 off Highway 1 and follow the signs.
More British Columbia Destinations and Travel Guides