Purchases made through links earn us a small commission, at no extra cost to you.
Osoyoos is primarily known as a summer destination thanks to the hot temperatures, beautiful golf courses, and vineyards and orchards that surround Canada's warmest lake. Yet, it's also becoming a popular winter destination among "snowbirds", retired Canadians looking to escape to warmer climates without having to leave the country.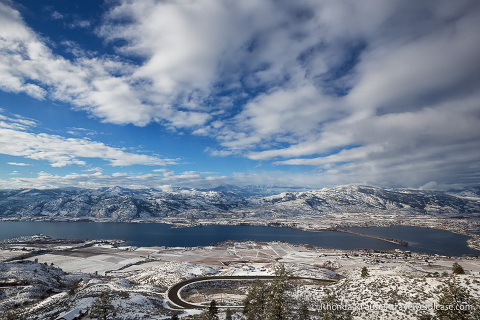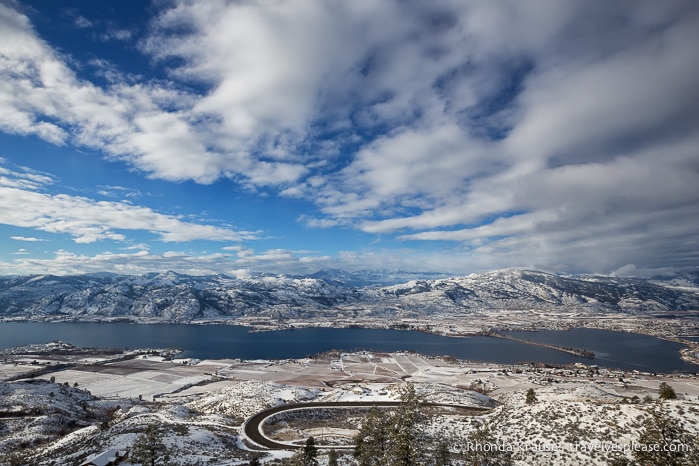 My parents are spending winter in Osoyoos this year, so we went down to visit them for Christmas. Since Osoyoos is located at the top of the Sonoran desert, we were expecting dry weather and warmer temperatures than home in Edmonton. Unfortunately, that was not the case and Osoyoos was having an abnormally wet and cold winter. Osoyoos usually sees an average snowfall of only 5.4 cm a year, but got that amount in one day just before we arrived!
Even though it was cold and wet, Osoyoos is still very pretty in the winter. We went for some nice walks and drove up to a viewpoint overlooking Osoyoos Lake. I would love to come back in the summer and take this picture again to see the difference!
More British Columbia Destinations and Travel Guides