Purchases made through links earn us a small commission, at no extra cost to you.
Not too many places in Dublin stood out for me, but one that did was the Long Room of the Old Library at Trinity College.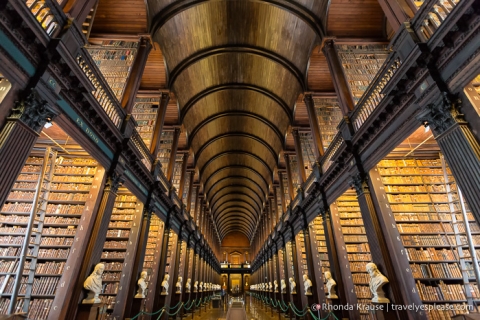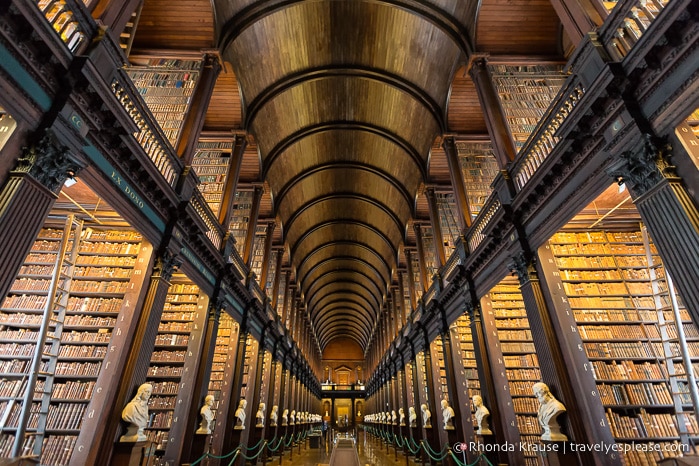 The 65 metre long, 2-storey main chamber is lined on both sides with stalls of books- 200,000 of the oldest in the library's collection. In between each stall on the lower level of the Long Room are marble busts of philosophers and writers including Aristotle, Homer, Shakespeare, and Socrates.
The Old Library was built between 1712 and 1732, with the Long Room's barrel-vaulted ceiling being constructed in 1860. This expanded the library, allowing for the addition of an upper gallery to house the library's rapidly growing collection. Since 1801, the Trinity College Library has had the right to claim a free copy of every book published in Britain and Ireland.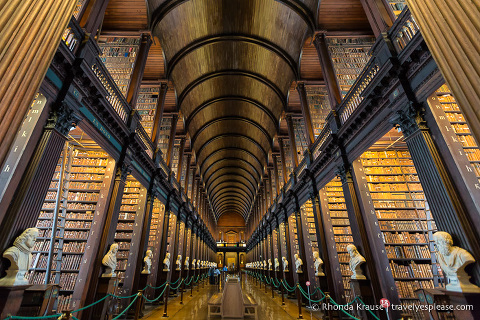 The Long Room, along with the Book of Kells (an illuminated manuscript of the the four Gospels of the New Testament), are a very popular tourist attraction. I recommend buying advance tickets on-line for the first entrance time in the morning. Plan to get there early so you can be first in-line at the ticket holders entrance. Then as soon as you get into the library, bypass the Book of Kells exhibition and go directly to the Long Room. This is how I was able to get a few quick photos of the Long Room without crowds in it.
More Ireland Destinations and Travel Guides