Purchases made through links earn us a small commission, at no extra cost to you.
Matthias Church is understandably one of the main attractions on Castle Hill in Budapest. After all, it is one of Hungary's most important churches. It has hosted many coronations since its construction in the 13th century, the most notable being the crowning of Franz Joseph and Elizabeth, as well as the last Habsburgs, Karl IV and Zita.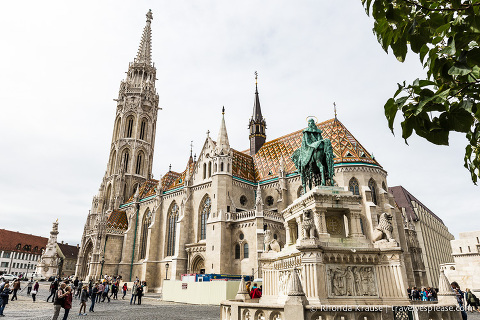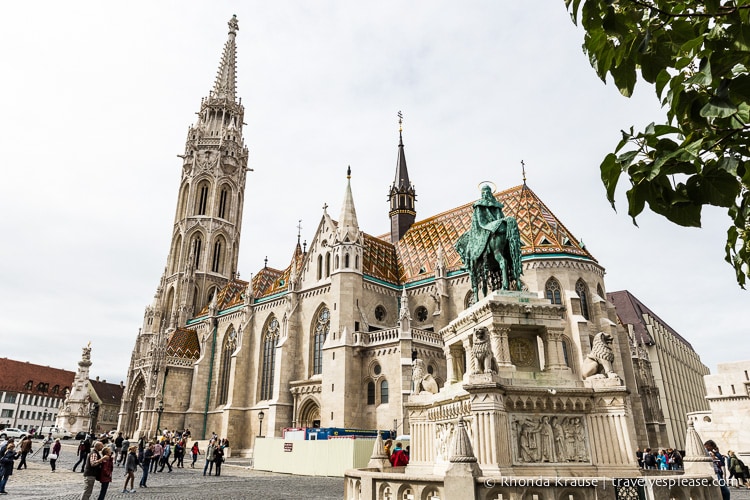 The colourful, geometric tiles on the roof made Matthias church stand out from others we had seen during our five weeks in Europe. We loved the exterior architecture so much, that we didn't even take a look inside. Well, that and the fact that there was an admission charge!
I especially love this view of the church with the equestrian statue of St. Stephen in the foreground. St. Stephen is holding the apostolic cross, symbolizing his role as Christianizer of the Hungarians.
More Budapest Attractions and Travel Guides