Purchases made through links earn us a small commission, at no extra cost to you.
As our train pulled away from Prague, I was excited to spend the next 3 days in Budapest, yet also feeling a little uneasy. I wasn't quite sure what to expect from Hungary's largest city. Would we feel any Soviet influence, lingering from when Hungary was behind the Iron Curtain? Or would Budapest feel similar to the western European countries we were used to?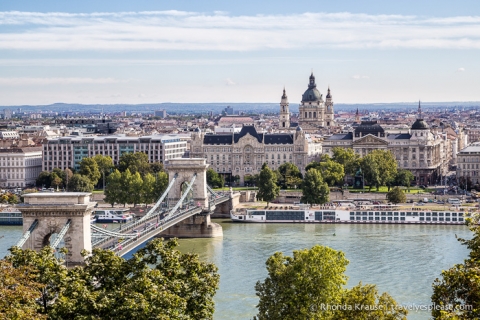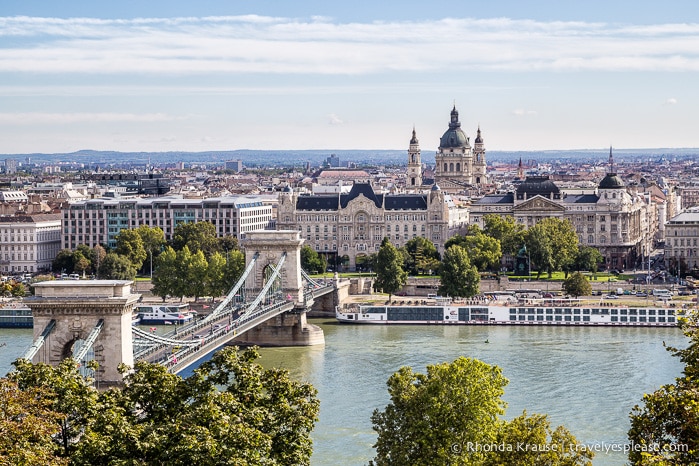 As we got to know Budapest over the next 3 days, we felt influence from many different countries and periods in history. The Romans, Magyars, Turks, Austrians, and Soviets have all left their mark on Budapest, helping shape it into the city it is today.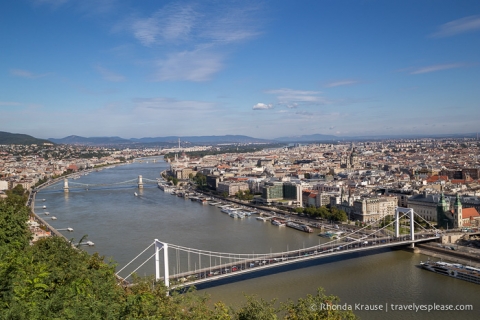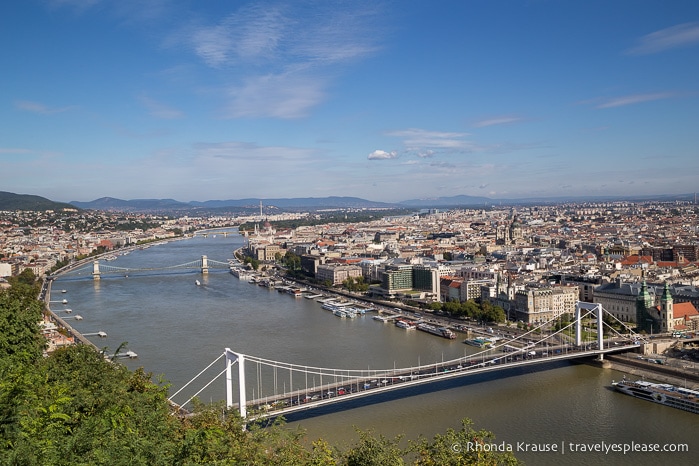 Outside influences aside, Budapest can be described as one large celebration of Hungarian culture and power. Its iconic buildings, like the Parliament and Buda Castle, reflect Hungarian power, while its many monuments pay tribute to Hungarian culture and history.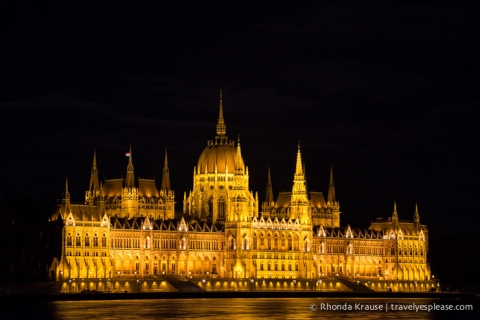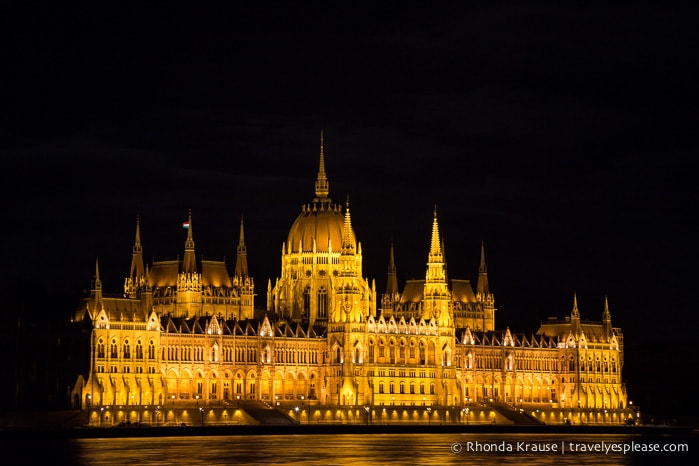 Budapest turned out to be a curious mix of things for us. It was hectic, yet calm at times, a little shabby, but under construction, beautiful, but still rough around the edges.
All in all, Budapest was an interesting, enjoyable city. Even though I felt like we saw a lot during our 3 days in Budapest, I still think we just scratched the surface of what the city has to offer.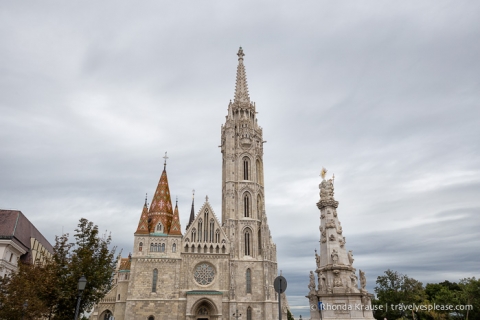 How to Spend 3 Days in Budapest- Our Itinerary
What we ended up seeing and doing in Budapest was not as ambitious as I initially planned. Still, the itinerary we ended up creating for ourselves was a nice mix of historic sites and parks, with enough time to just wander around and take it all in!
Here's a look at what we managed to see and do with 3 days in Budapest.
Note: All links will open in a new window for your convenience.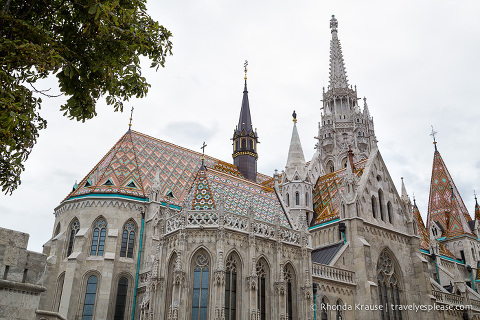 Day 1: Explore Castle Hill (Buda Castle) and Relax at the Gellért Baths
For a great introduction to Budapest, start by visiting one of the city's most well-known landmarks, Castle Hill.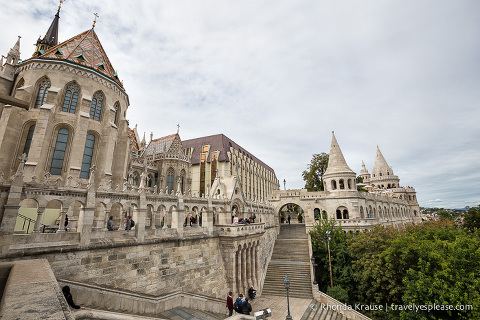 The Castle District turned out to be our favourite area of Budapest and we spent our entire first day exploring it. Castle Hill is an incredibly interesting part of town- full of history, beautiful architecture and outstanding viewpoints.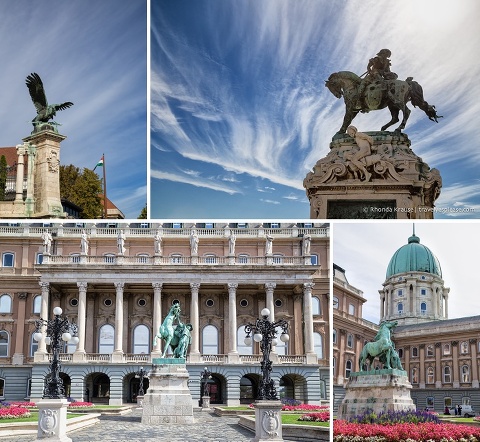 Castle Hill has so much to see but the highlights are the Royal Palace, Matthias Fountain, Matthias Church and Fisherman's Bastion. From Fisherman's Bastion you'll be able to see sprawling views of the city, making it easy to orient yourself for your second day in the city.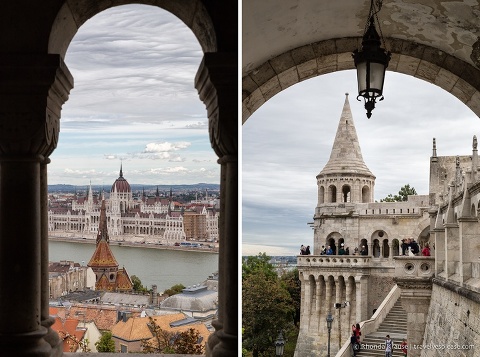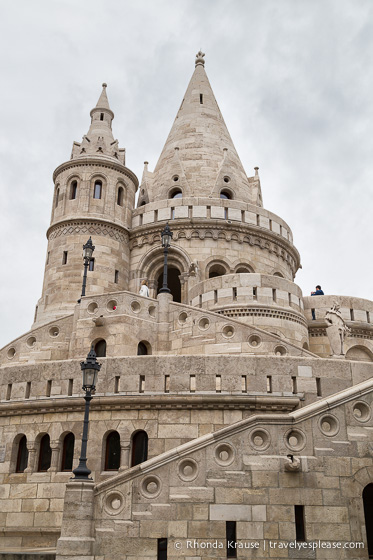 Now that you've become familiar with Budapest, it's time to enjoy a favourite pastime of the locals- soaking in the spa! Head to the Gellért Baths to enjoy a relaxing evening lounging in the therapeutic hot waters.
Day 2: Tour the Parliament Building and Visit Margaret Island
First thing in the morning, head over to the Hungarian Parliament building to buy your ticket for the tour. The Parliament building tour is a very popular activity and time slots do fill up fast.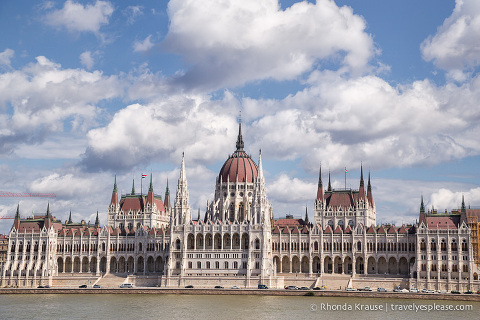 As an icon of Budapest, the Hungarian Parliament building is definitely worth seeing. Inside, you'll see more gold than you could have imagined! A tour will take you into the Session Hall where the government meets, plus you'll get to see the Crown of St. Stephen being carefully protected by sword-wielding guards.
After your tour, walk along the banks of the Danube to Margaret Island. This is one of Budapest's loveliest parks and is a nice place to escape the noise and bustle of downtown.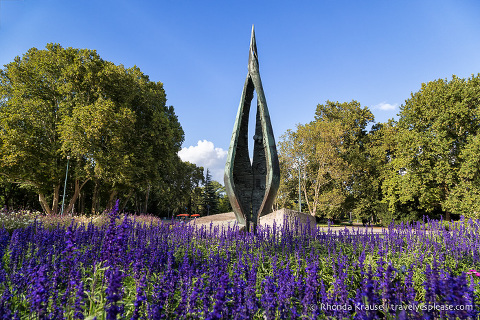 While Margaret Island is mainly a great place for a stroll, there are a few attractions including Sculpture Avenue, medieval ruins, a small zoo, swimming pools, an outdoor waterpark/beach, and a health spa resort.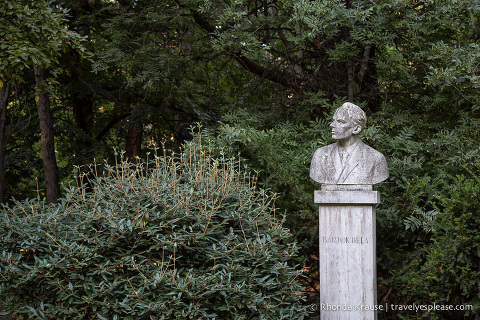 Our favourite attraction in the park was the musical fountain. At the top of the hour (from 11:00 am- 9:00 pm) the water sprays and twirls, all stunningly choreographed to music and lit with colourful lights.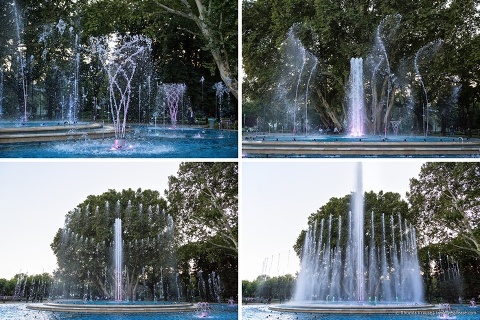 End your night with another walk along the Danube to see Budapest's famous bridges and landmarks beautifully illuminated in golden light.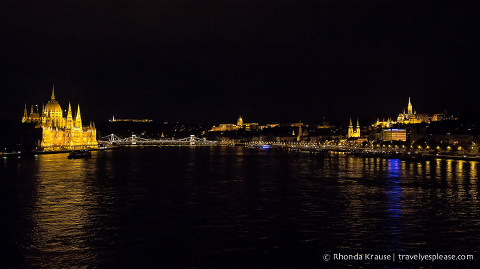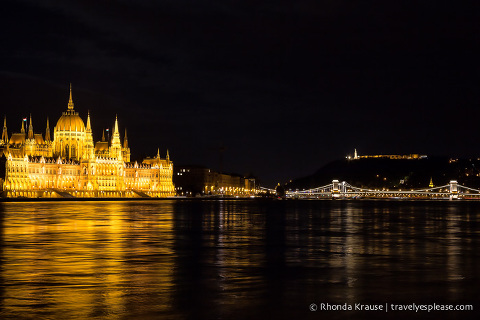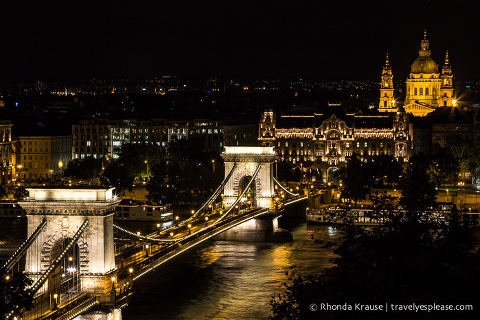 Day 3: Explore Gellért Hill, Andrássy Avenue, Heroes Square and Széchenyi Spa
Start your final day in Budapest with a walk up the historic Gellért Hill. This is another great place to enjoy beautiful views the city, while also learning a bit about Budapest's past. There are many important monuments on Gellért Hill, most notably the Liberty Monument and the Gellért Monument.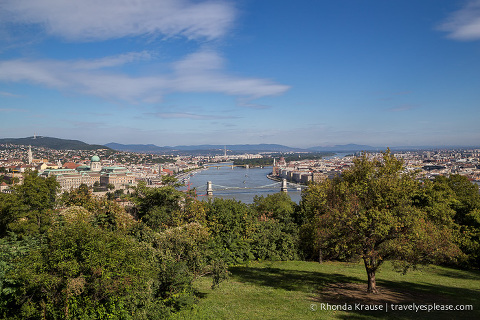 Next, make your way over to the Pest side of the city. If you'd like, visit St. Stephen's Basilica before beginning your walk down Andrássy Avenue.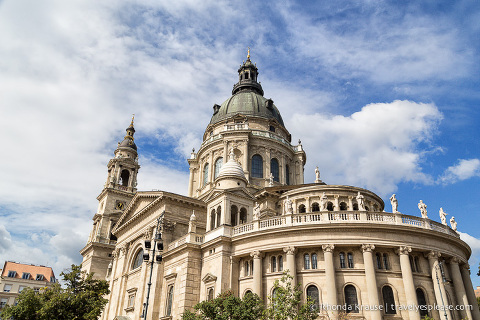 Andrássy Avenue is an iconic boulevard dating back to 1872. It is lined with luxury boutiques and old mansions (many which have seen better days). Hungary's opera house is located along this avenue, as is the House of Terror museum.
The House of Terror is a memorial to the victims of the communist and fascist regimes of the 20th century. We didn't go inside, but did stop to pay our respects at the memorial outside.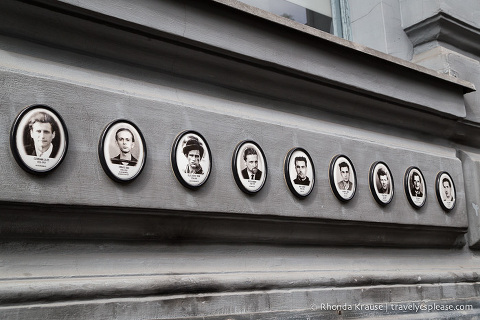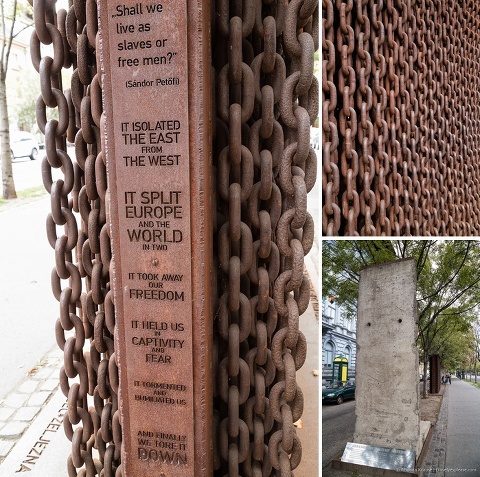 At the end of Andrássy Avenue you'll come to Heroes Square. It was created in 1896 to mark the 1,000th anniversary of the Magyar conquest and foundation of the Hungarian state.
Heroes square is dominated by the Millennium Monument. Its centerpiece is a column topped by Archangel Gabriel holding the Hungarian Holy Crown. Behind that are two curved colonnades featuring statues of important people in Hungarian history.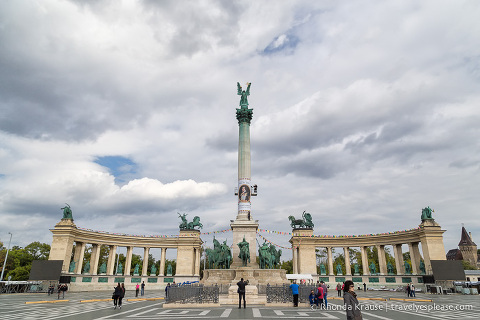 Next, take a walk through City Park (behind Heroes Square) to Széchenyi Spa. After a full day of walking, you'll appreciate a soak at Budapest's most famous spa! Admittedly, we didn't have the best of times here, but it was still nice to have a traditional experience to end our visit to Budapest.
Our Next Trip to Budapest- More Places to See in Budapest
There are a few things we missed out on during our 3 days in Budapest that I would like to see if we visited again.
It was on my list to see the Shoes on the Danube memorial, but for some reason it didn't happen. This memorial honours the Jews who were ordered to take off their shoes before they were shot at the edge of the river by fascist militiamen during World War II.
In City Park we missed out on Vajdahunyad Castle, an imitation Transylvanian Castle incorporating 21 architectural styles from across Hungary. Instead we hung out at a little festival that was taking place near Heroes Square.
I'd also like to visit the interior of the Gresham Palace Hotel and St. Stephen's Basilica (we chose to visit a cat café instead!)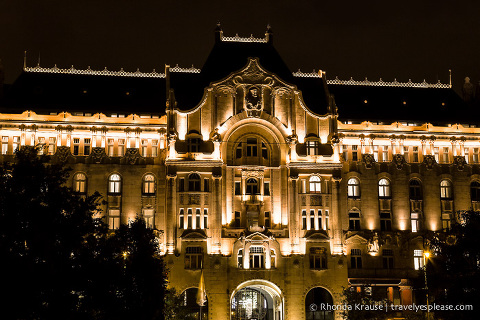 Final Thoughts About Our 3 Days in Budapest
Although our 3 day trip to Budapest wasn't perfect, we still very much enjoyed our time here. I loved admiring the views from Castle Hill and walking along the Danube at night. Budapest's landmarks are stunning when glittering in gold light!
While I was satisfied with our 3 day Budapest itinerary, I'm glad we left some things to see and do on a future trip to Budapest because it's definitely worth returning to one of Europe's most beautiful cities!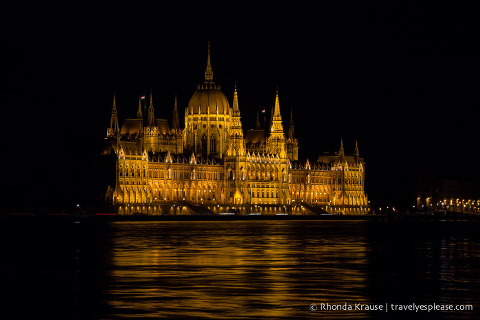 Tips for Visiting Budapest
Where to Stay in Budapest: When choosing accommodations there are a few things to consider. The Buda side, where we stayed, is quiet and close to many historic sites like the Castle District and Gellért Hill. However, there's not a lot of nightlife or restaurants to choose from. Also, this area is not well served by the metro. The Pest side, on the other hand, is far busier with a lot more nightlife, shopping areas and restaurants. There are also many more metro stops, making it easier to get around.
Best Time to Visit Budapest: We are big fans of travelling in shoulder season, so recommend visiting Budapest between March and May and September to November. The weather is pleasant and the city isn't over-crowded with tourists, like in the summer. We visited in September and thought it was perfect because the daytime temperatures were comfortable and the nights were warm enough for riverside walks.
ATMs: We had a lot of trouble with our Canadian debit cards in Budapest. For some reason our cards would not work at most of the ATM machines, even though we didn't have trouble elsewhere in Europe. Not sure if anyone else will experience this, but it might be worth having a good supply of cash on hand before you arrive, just in case.
Safety: As in most big cities, be aware of pickpockets on crowded public transport, at markets and at train stations, especially Keleti station.
Avoid hailing a taxi off the street, or risk being ripped off. We always had our hotel concierge order us a cab from a reliable company. Also, before we arrived in Budapest we arranged for a driver to pick us up from the train station. I was really happy we did this once I saw how many people were there trying to get tourists into their car.
Information was updated March 2022, but can change without notice. Please confirm directly with service providers.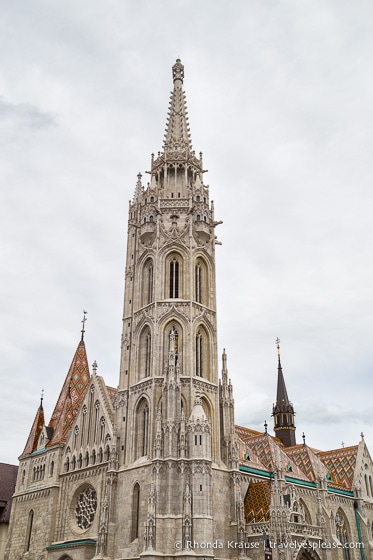 Buy Tickets to Budapest Attractions & Skip the Line
For quick and convenient access to Budapest's attractions, here are some trusted links where you can buy advance, mobile tickets to the sites mentioned in this post (or click here to shop all Budapest attractions tickets). Digital ticket delivery is instant and you can show your phone at the ticket holders entrance- no need to print your tickets (in most cases).
Tours in Budapest
Here is a reputable site that has a large inventory of tours and tickets for activities in Budapest. You can book everything from sightseeing river cruises, walking tours, bike tours, guided visits, concerts, shows, hop-on hop-off bus passes, day trips out of the city, and airport transfers. There's a lot of great activities to choose from, but here are a few related to what I've mentioned in this post.
Accommodations in Budapest
For your convenience, here is a list of hotels in Budapest. Please consider booking your Budapest accommodations through the included link. It costs nothing extra and helps support this website. Thank you!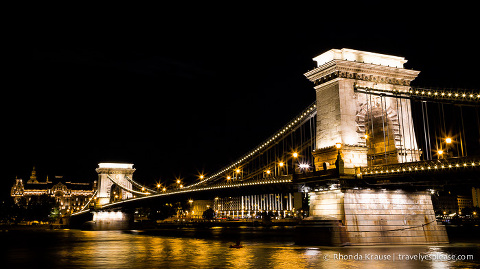 More Europe Destinations and Travel Guides