Purchases made through links earn us a small commission, at no extra cost to you.
What stands out the most from my 2006 visit to Milan, was the Duomo. For me, the inside was just a typical European cathedral, but the exterior really caught my eye.
Even from a distance, the Duomo di Milano stands out from its surroundings, easily recognizable as a symbol of the city. I couldn't wait to get on the rooftop for an up close view of the Duomo's intricate Gothic architecture.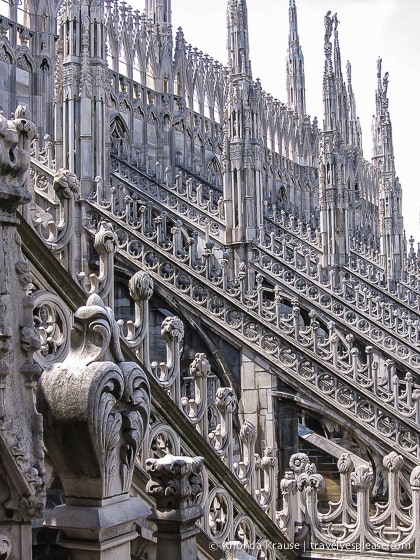 Milan's cathedral has 135 spires and pinnacles, which serve both decorative and structural purposes. Most of the pinnacles are 17 metres tall and the spires are decorated with over 1,800 statues.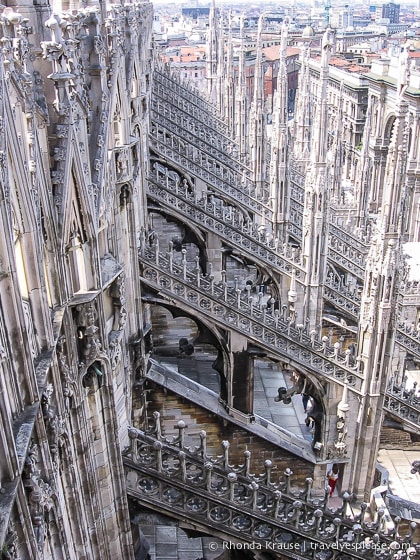 As an architecture lover, I appreciated being able to explore the rooftop and getting to see the complexities involved in Gothic architecture and design.
More Italy Destinations and Travel Guides