Purchases made through links earn us a small commission, at no extra cost to you.
When I went to France on a school trip in 1998, I thought Mont Saint Michel was the coolest place. It seemed so mysterious to me as I watched it come into view from the the bus window. This huge 8th century Gothic-style Benedictine abbey is built on a rocky island that is surrounded by water at high tide and quicksand at low tide.  The abbey is perched above the winding streets of a medieval town, which is where I got my first taste of a Napoleon pastry. So good!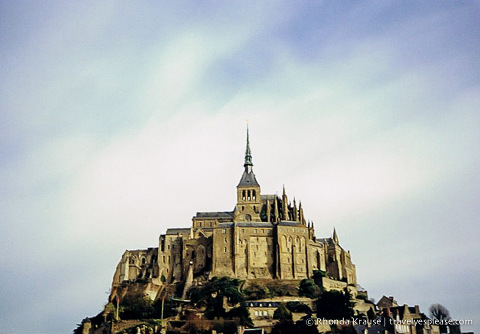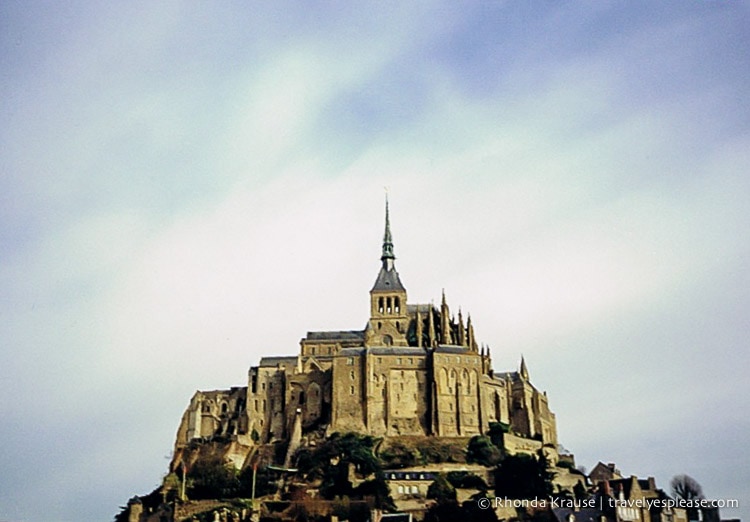 This is an old film picture I scanned from that trip.  I had a terrible camera back then so this is the best I could do! I would love to visit again now that I have professional camera gear.
Mont Saint Michel and its bay are part of the UNESCO list of World Heritage Sites.
More France Destinations and Travel Guides