Purchases made through links earn us a small commission, at no extra cost to you.
The Palais Garnier, home to the Paris Opera, was the most stunning building we visited during our four day trip to Paris! The Grand Foyer was designed to resemble the gallery of a classical chateau- adorned with gold and accented with mirrors and windows.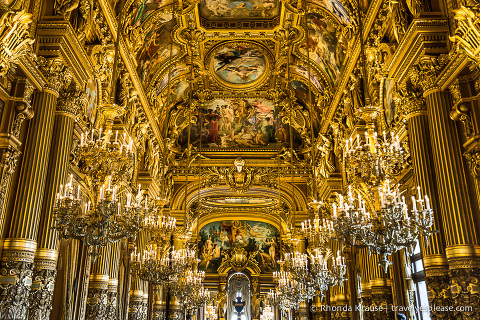 The ceiling paintings are exquisite and portray themes from the history of music. The dominant decorative element in the Grand Foyer is the lyre, which can be found on capitals, doorknobs, even heating grates.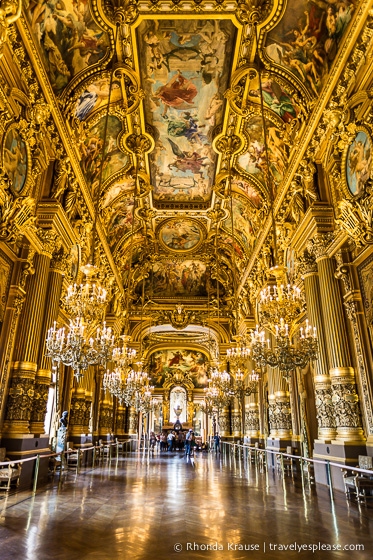 The Grand Foyer of Palais Garnier reminded me a lot of the Hall of Mirrors at the Palace of Versailles. However, I think it tops Versailles in terms of sheer beauty and opulence. Plus, it is far more enjoyable to visit than Versailles because you don't have to push your way through a massive crowd just to get a glimpse!
More Paris Attractions and Travel Guides