Purchases made through links earn us a small commission, at no extra cost to you.
Many cities these days offer tourist cards that visitors can buy to get free or discounted entrance tickets to popular attractions. We've bought these cards in a few cities and found that some are definitely better than others in terms of value for your dollar. In Paris, we decided to purchase the Paris Museum Pass, in hopes of saving money and skipping lines.
Before we share our review of the Paris Museum Pass and if it's worth buying, here are the answers to some frequently asked questions, plus tips for buying and using the Paris Museum Pass.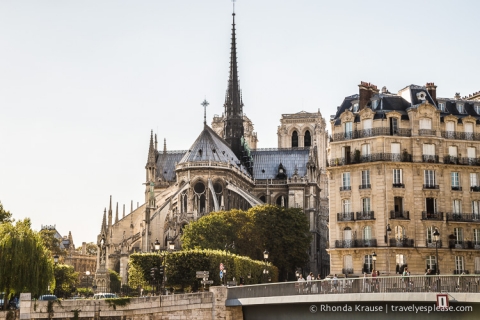 What is the Paris Museum Pass?
The Paris Museum Pass is a card you can buy which gives you free access to over 50 museums and monuments in Paris and surrounding areas. As an added bonus, the pass also allows you to skip the lineups (but not at security checkpoints), allowing you to make the most of your limited vacation time. There used to be no limits to how many times you could visit a museum with the pass, but that has changed. Now the Paris Museum Pass can only be used for one admission to each site.
The Paris Museum Pass can be purchased for 2, 4 or 6 consecutive days. Each pass also includes a flyer with information about the places you can use it at.
Note: The Paris Museum Pass is not to be confused with the Paris Pass. They are two different things. The Paris Pass is all encompassing and includes the Museum Pass, an Attractions Pass, bus tour and guidebook. The Paris Museum Pass only grants free access to museums and monuments, which is why it is far less expensive than the Paris Pass.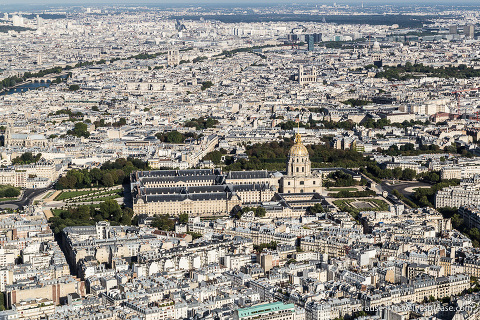 Where Can I Use the Paris Museum Pass?
The Museum Pass can be used at many of Paris' popular museums and monuments. This includes the Arc de Triomphe, the Louvre, the towers at Notre Dame, Sainte-Chapelle, Musée Rodin, Musée D'Orsay, the Pantheon, the Army Museum and Tomb of Napoleon, and many more.
The pass can also be used at many participating locations outside of Paris including the Palace of Versailles and Château de Fontainebleau.
Here is a full list of the 50+ attractions where you can use the Paris Museum Pass (note that the Eiffel Tower is not included).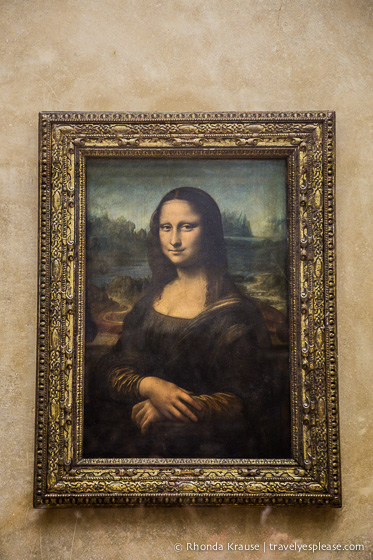 How to Use the Paris Museum Pass
The Paris Museum Pass is very easy to use. To activate your pass, simply show it at the first museum you visit. Upon admission your pass will then be activated for 48, 96 or 144 consecutive hours (depending on the card you bought). For example, if you bought a 2 day pass and activated it/used it for the first time on Wednesday at 10:00 am, then the card would be valid until Friday at 10:00 am.
Once your pass it activated, all you need to do is show it at museum entrances to gain free entry and avoid the lines at the cash desk.
Note About Reservations: Many places now require Paris Museum Pass holders to reserve a time for their visit. The list of attractions that require reservations can be seen here. The Louvre has made it mandatory for Paris Museum Pass holders to reserve an entry time to the museum. You will need to enter your name and the serial number on your pass when reserving your entrance time here.
Note About Privileged Access: There are a few places where privileged access is not allowed, the bell towers at Notre Dame being one. The pass also does not allow you to skip security lineups.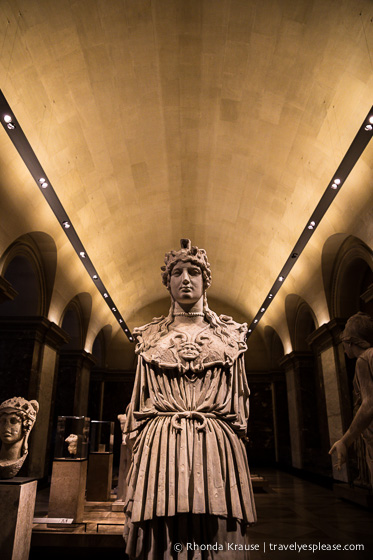 How Much Does the Paris Museum Pass Cost?
Prices for the Paris Museum Pass are as follows:
2 days = €52
4 days = €66
6 days = €78
(Prices correct as of November 17, 2022)
Where Can I Buy the Paris Museum Pass?
The Paris Museum Pass can be purchased on-line from the official website as an electronic ticket that you can show on your phone or print a copy of. Another option is to buy online from the Paris Convention and Visitors Bureau, but this will be a physical pass (not an e-ticket) and you'll still have to pick it up at the central Paris Tourist Office or pay substantial shipping costs. Last I checked, both these options had a processing fee and the official website was more expensive.
You can also purchase the Museum Pass after you arrive in Paris. The pass is for sale at many convenient locations including:
Participating museums and monuments (a few sites don't sell the pass)
Charles de Gaulle Airport, at the tourist information desks
Orly Airport, at the tourist information desks
Carrousel du Louvre tourism information stand
Paris Offices of Tourism and Visitor Centres
Some kiosks and a select few stores
We recommend buying your Paris Museum Pass at one of the less popular participating attractions so you don't have to stand in line as long. Buying the pass in person also saves on shipping costs and additional fees/higher prices that online vendors sometimes charge.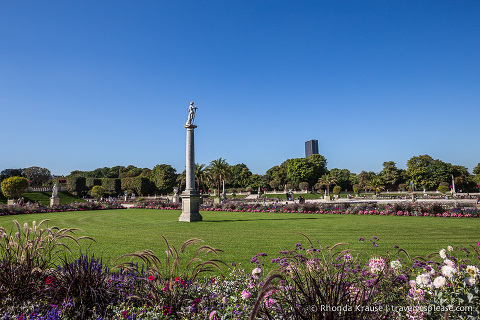 Did We Save Money With the Paris Museum Pass?
We purchased the 2-day Paris Museum Pass and used it to visit four museums, free of charge. Here's the breakdown of what we spent and saved (for one person, in 2013):
2-day Museum Pass Purchase Price = €42.00 (in 2013)
Palace of Versailles= €18.00 value (priority access doesn't apply to the long security line)
Notre Dame Bell Towers= €8.50 value (no priority access)
The Conciergerie= €8.50 value
The Louvre= €12.00 value
The Final Verdict: If we were to pay for all those entrance fees, it would have cost €47.00 each. Subtract the €42.00 we paid for the Museum Pass and we saved €5.00 each.
I was curious about how much money the 2-day Paris Museum Pass would save us in 2019, so here is how we would fare on a more recent trip:
2-day Museum Pass Purchase Price = €48.00 (in 2019)
Palace of Versailles= €20.00 value
Notre Dame Bell Towers= €10.00 value
The Conciergerie= €9.00 value
The Louvre= €15.00 value
The Final Verdict: If we were to pay for all those entrance fees in 2019, it would cost €54.00 each. Subtract the €48.00 price of the Paris Museum Pass and we would save €6.00 each.
Our Review of the Paris Museum Pass- Was it Worth Buying?
Overall, we found the Paris Museum Pass very easy to use. We loved being able to skip a few lines and were happy to save some money, even if it was only a few euros. It's worth noting that we could have saved an additional €8.50 on our visit to Sainte-Chapelle, but we didn't have time to visit within the two days our pass was valid for.
In the end, we thought the Paris Museum Pass was worth buying as it included many of the places we wanted to visit during our trip, rather than a lot of sites we weren't interested in.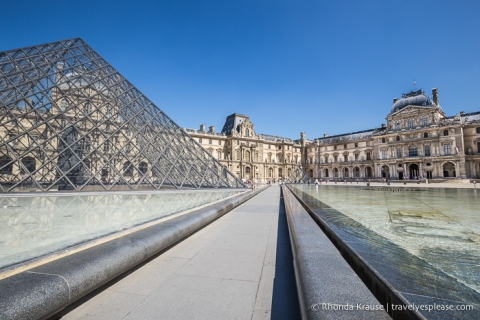 Should You Buy The Paris Museum Pass?
The Paris Museum Pass is ideal for people who love culture and plan on visiting many museums. Before you decide to buy, write down a list of the museums you would like to visit and their entrance fees. Compare what you will spend on the pass, with what you will save by using it.
When I was researching if the Paris Museum Pass would be of value to us, I was guilty of planning way more than we were actually able to see in a day. If we made it to the seven or eight places I had planned to visit on the two day pass, we would have saved so much money! It wasn't realistic though. As it was, I felt like we were rushing around trying to get our money's worth. As a rough guideline, I'd say budget for seeing two museums or monuments a day with the Museum Pass. If you're able to see more great!
The potential to save money is pretty good with the Museum Pass, if you plan it out well. For me though, the real value came from saving time waiting in line. I really dislike lineups, so even if we fell short of saving money by a couple of euros, I still would think the price was worth it to skip the lines, especially during the busy summer season.
A downside of these types of passes is that they can limit your spontaneity. In the quest to get your money's worth, you could end up rushing around and not fully taking in the experiences. Also, Paris is so much more than museums and monuments. There are a lot of great parks, cafes and neighbourhoods that are worth spending time at, even if you're visiting Paris for the first time.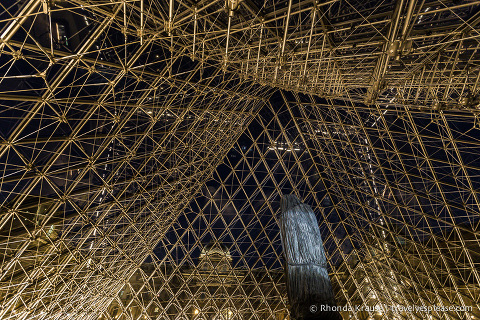 Tips For Using The Paris Museum Pass
To get the most out of your pass, start your day early. When planning your Paris itinerary, take into account days of closure (usually Mondays or Tuesdays) and public holidays. Also, take advantage of evening opening hours (the Louvre is open until 9:45 pm on Fridays).
Children under 18 and EU citizens under 26 are allowed free access to most museums included in the Museum Pass, so there's no reason for them to buy the card.
We recommend buying your pass at a kiosk or tourist office, rather than at a popular museum like the Louvre. Chances are you'll be standing in line there for quite a while, all just to buy a pass that would have let you skip the line!
Lost or stolen passes will not be replaced.
Passes can not be returned or exchanged.
For more information and a full list of where the pass can be used, visit the Paris Museum Pass official website.
Information was updated November 2022, but can change without notice. Please confirm directly with service providers.
Buy Digital Tickets to Paris Attractions & Skip the Line
If the Paris Museum Pass is not right for you, here is a trusted site where you can buy advance tickets to Paris' attractions (many of which are skip the line). Digital ticket delivery is instant and you can show your phone (in most cases) at the ticket holders entrance- no need to print your tickets.
Accommodations in Paris
For your convenience, here is a list of hotels in Paris. Please consider booking your Paris accommodations through the included link. It costs nothing extra and helps support this website. Thank you!
Our guide to the best neighbourhoods in Paris for travellers can help you decide WHERE TO STAY IN PARIS.
More Paris Attractions and Travel Guides