Purchases made through links earn us a small commission, at no extra cost to you.
Ryozen Kannon is a temple honouring the Japanese soldiers and citizens who died during World War II. It's located in the Higashiyama district of Kyoto and features a huge concrete statue of the Goddess of Mercy, Bodhisattva Avalokitesvara (Kannon).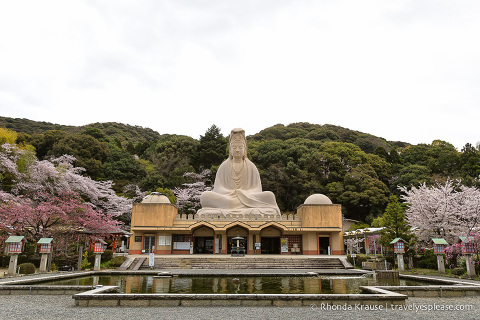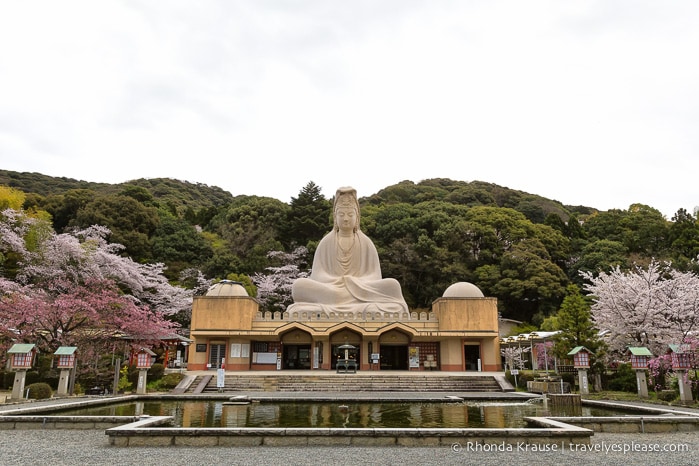 The statue is impressive at 24 metres (80 feet) tall and 500 tonnes. Its beauty is enhanced by the surrounding evergreen hills, cherry trees and peaceful pond in front of it.
More Kyoto Attractions and Travel Guides