Purchases made through links earn us a small commission, at no extra cost to you.
The decor throughout the Chateau Lake Louise pays homage to the Swiss influence that was paramount to the early development of the Lake Louise Area.
This chandelier in the chateau's main lobby has four maidens, facing each of the cardinal directions. The women are said to represent the wives of the Swiss mountain guides. The chandelier depicts the wives holding up lanterns to lead their husbands safely home after a dangerous day of work.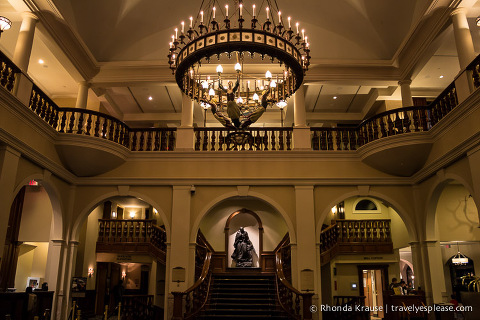 More Lake Louise Attractions and Travel Guides