Purchases made through links earn us a small commission, at no extra cost to you.
One of our favourite things to do in Budapest was walk along the Danube to see the bridges and famous landmarks lit up at night. We started our walk at Margaret Bridge, which links Margaret Island with both Buda and Pest.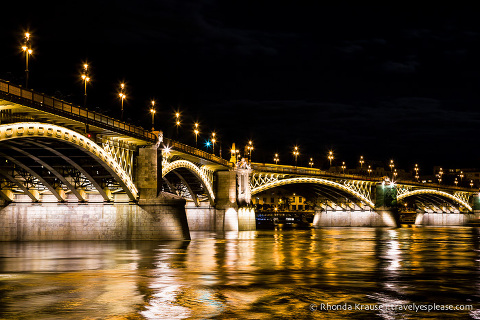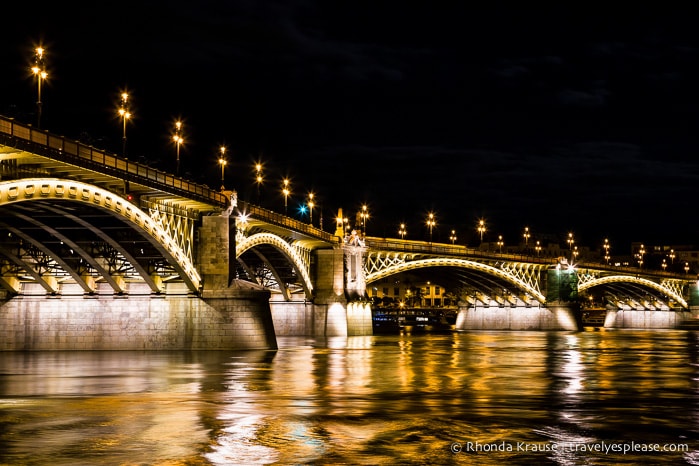 Margaret Bridge is the second oldest permanent bridge in Budapest. Construction started in 1872, 20 years after the inauguration of the iconic Chain Bridge. French architect Ernest Gouin drew inspiration from the Parisienne-style arch bridges, therefore Margaret Bridge resembles those you will see in Paris.
As beautiful as Margaret Bridge is, the most unique thing about it is the 30 degree bend at Margaret Island. I've never seen a bridge that wasn't completely straight before!
Unfortunately, the bridge you see today is not the original. Like so many other structures, it was damaged in World War II. The Pest side pillars were blown up in November 1944 and the Buda side in January 1945.
More Budapest Attractions and Travel Guides