Bruges is an exceptionally picturesque city. The canals and exquisite medieval architecture make it a joy not only to visit, but to photograph as well. One of the most photographed locations in Bruges, is the view from the Rozenhoedkaai. Here, the Groenerei and Dijver canals meet, creating a romantic, charming scene. It's believed that the Rozenhoedkaai was a mooring place for ships back in the late Middle Ages and that salt traders would come here to unload and load their merchandise.
I took this photo as we were floating past the Rozenhoedkaai on a canal cruise, a great way to see Bruges!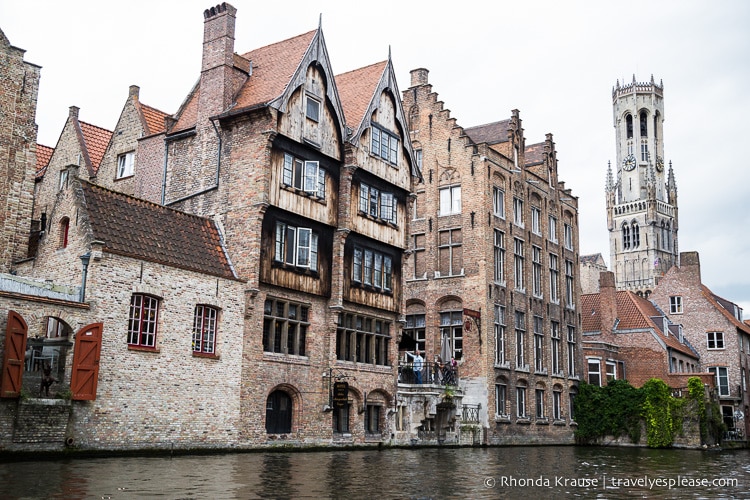 Planning a visit to Bruges, or just interested in learning more about this historical city? You may enjoy our post, Bruges- A Love Affair That Started With a Movie.