Purchases made through links earn us a small commission, at no extra cost to you.
It wasn't until I saw the 2008 Colin Farrell movie "In Bruges", a black comedy about two Irish hitmen in hiding, that I became aware of this Belgian town. I went from first hearing about it, to being absolutely in love with it, in only 107 minutes.
As I left the theatre, I knew I had to spend at least one day in Bruges on my next trip to Europe.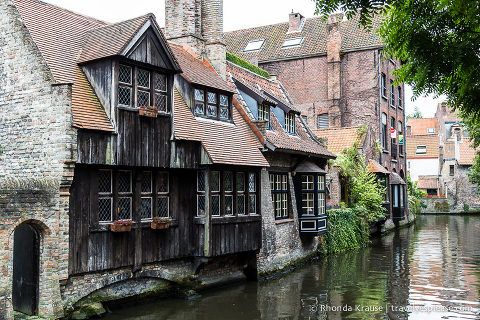 The film did a great job of showcasing Bruges, so much so, that I couldn't stop dreaming about it for weeks (Bruges that is, not the movie, even though it was very good). As the characters go about their business, you get to see a lot of Bruges- the wonderful architecture, Grote Markt and the famous Belfry, old bridges and beautiful parks. The locations are so much a part of the film, it's like Bruges itself is playing a leading character's role.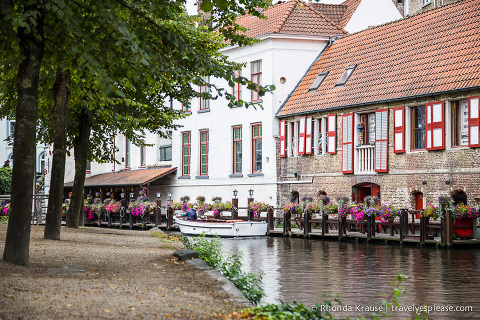 Falling in love with a place you see in a movie can be both a blessing and a curse. For one, it will probably inspire you to seek out more information, maybe even visit one day. On the other hand, it can set the bar very high. If you do visit one day, there is always the possibility that the place won't match your expectations. After all, Hollywood is very good at making the ordinary extraordinary.
So, having now done a trip to Bruges, was Bruges everything I expected and hoped it would be? Before I tell you, here's a look at how we spent one day in Bruges.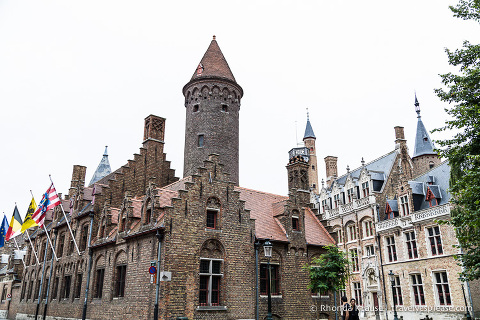 One Day in Bruges- Things to See and Do in Bruges' Historic Centre
The historic centre of Bruges is compact and easily walkable. Even with only one day in Bruges, we managed to see and do everything we came here to experience. Here are some of the main tourist attractions in Bruges that we saw during our self-guided walking tour of Bruges' Old Town.
Grote Markt
The largest of Bruges' two central squares, Grote Markt was everything I had envisioned and dreamed about since 2008. I love buildings with character and colour, so the hugest smile came on my face when I stepped out from under the Belfry into the market square. Nineteenth century gabled buildings edge three sides of the square, the fourth side flanked by the impressive Belfort.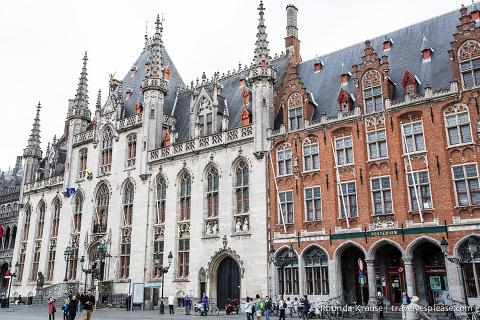 Horse drawn carriages wait in the square for tourist to whisk around Bruges (and I do mean whisk- those horses trot people around so fast, I failed to see how it would have been romantic). Still, their presence contributed to the overall charm of the Markt.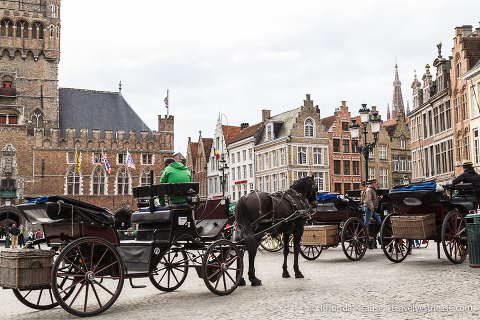 Now, unfortunately charm does not come cheap these days. The carriages were expensive. The restaurants were expensive. Plus the food was mediocre, at best. The waffles we had in the Markt square were a disappointment after having indulged in some delicious ones in Brussels the day before. We had much better priced and higher quality food just a short walk off the main square.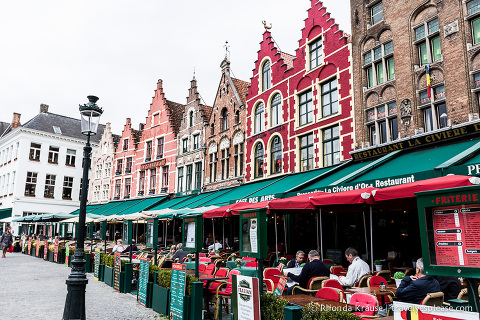 The Belfry
One of the first things we did in Bruges was visit the belfry where we climbed 366 steps to reach the top of the 83 metre tall bell tower.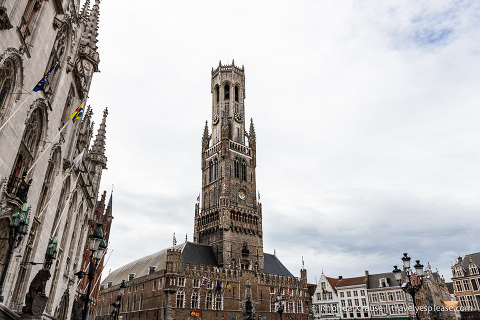 The belfry dates back to about 1240, when Bruges was quite prosperous thanks to the Flemish cloth industry. A bit of an unlucky place, the tower has fallen victim to fire three times, the last of which destroyed the wooden spire in 1741. It has never been replaced.
On the way to the top of the tower you can stop on different levels to see displays of old bells, plus admire the big bell and see the carillon in action. Today there are 47 bells making up the carillon which rings out in song every quarter hour.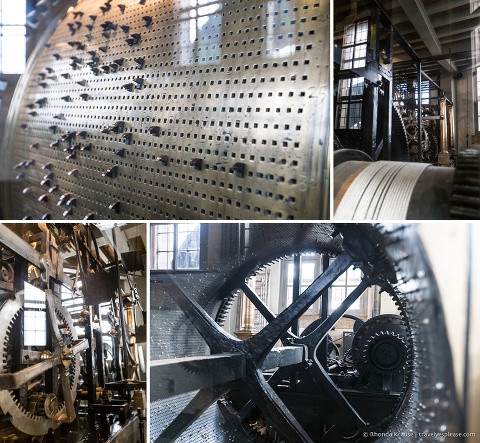 While the carillon was interesting to watch, the best part of the belfry was the panoramic views you get of Bruges. It's just amazing!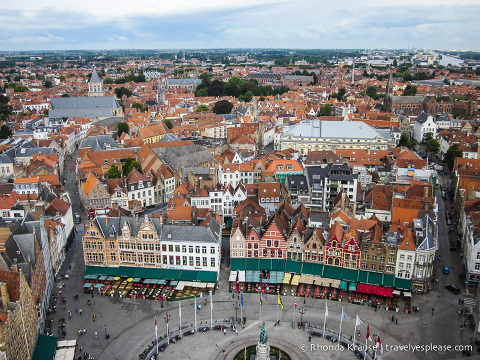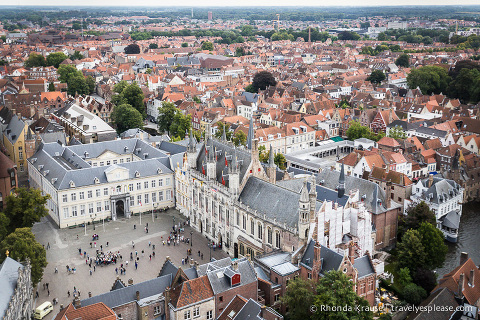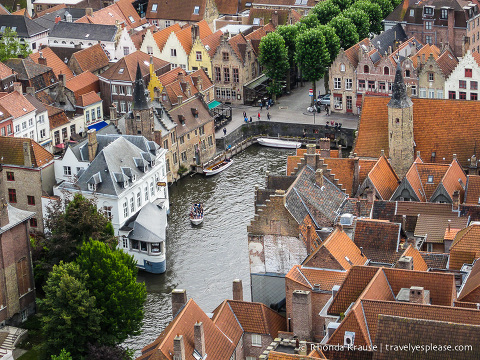 Canal Cruise
I loved the canal cruise because we passed by a lot of very beautiful buildings and the pretty Rozenhoedkaai, saw some swans gracefully floating at Minnewater park, and went under some very low bridges (our captain told us to duck, but I don't think they were low enough to start taking off heads!)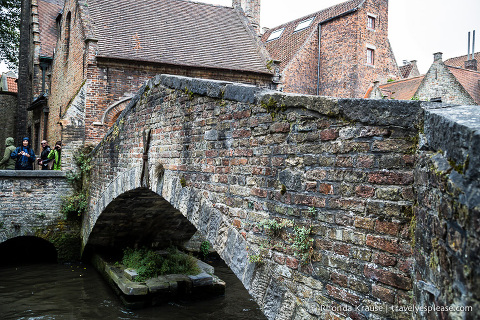 At the same time, I hated the cruise because we breezed by everything so fast! I was trying so hard to savour the moment, take it all in, and burn the experience into my memory. I just don't feel like that happened.
While we saw a great deal and went down a few different canals, it was at such a fast pace. Too fast to be romantic and too fast to remember with a fond vividness. Our boat cruise in Strasbourg a few days earlier was more memorable, even though both showcased some wonderful scenery.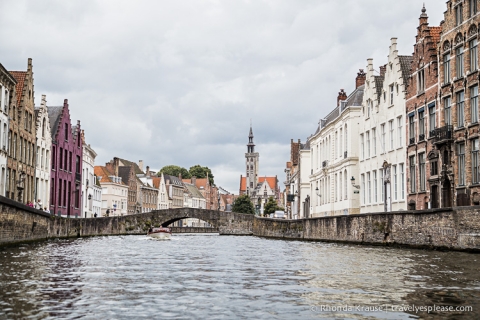 I am thankful though that we got to go on the cruise at all. Just like my experience with the gondolas in Venice, it stopped raining only long enough for us to have a comfortable ride.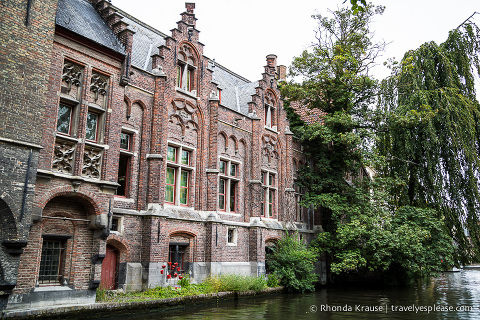 Was Bruges as Good as in the Movies?- Final Thoughts on Our Trip to Bruges
Our one day in Bruges was not perfect. It rained…a lot. I was cold. And of course, there wasn't enough time to do everything I wanted to do, even though all I wanted to do was wander around the historic centre of Bruges and casually explore the streets. Oh, and eat more chocolate. The chocolate in Bruges was the best we had in Europe (and I eat A LOT of chocolate).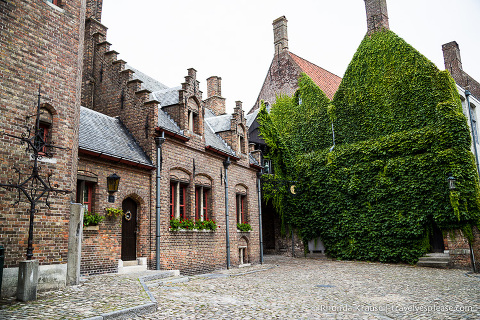 Even though my experience was not Hollywood perfect, Bruges was as beautiful in person as it was on the big screen. The stone buildings, crow-stepped gable roof lines, a canal always nearby, swans swimming around- I loved it all! After only one day in Bruges, I was convinced that it was one of the most beautiful cities in Europe.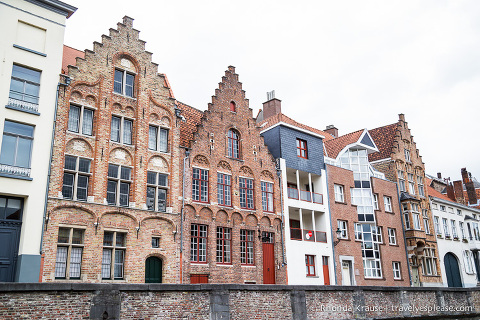 I much preferred Bruges over Brussels because it was quieter and more mellow. There were tourists of course, but it didn't feel as touristy and busy as Brussels did (even though I've heard Bruges' charms are often overwhelmed by visitors). Maybe it's because of the rain, maybe it's because we were there in September, but there were no big crowds at all.
In the end, our day in Bruges was peaceful and wonderful and I would do it all over again. Especially that boat cruise. Maybe I will ask the driver to slow down next time!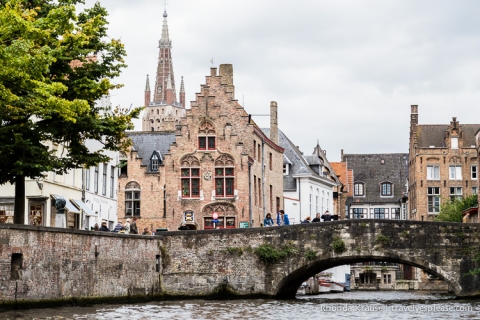 Tips for Visiting Bruges
Getting to the Historic Centre of Bruges: The train station is about 2 kms from the historic town centre and adjoins the bus station. Local buses can take you from the train station to the Markt. We took a cab and didn't have any issues.
Belfry: The belfry is on the south end of the Markt. It is open daily from 9:00 am to either 6:00 pm or 8:00 pm depending on the season. Admission for adults costs €14. Up to date hours and prices can be found here.
Boat Tours: Boat tours cost €10 are about 30 minutes long. Even though they are short and feel rushed, they will show you places you otherwise wouldn't see since not every canal runs next to a street.
There are five landing stages in Bruges' Old Town where you can board a boat tour of Bruges's canals. Tickets can only be bought at the locations of the boat trip companies. You may have to wait during busy periods.
The Visit Bruges website has more information about boarding locations along with current prices and operating schedules.
Where to Eat: Avoid eating at Grote Markt and Burg square. Prices are high and the food is mediocre. You will find far better food and prices down the small streets leading away from the Markt.
* Information was updated November 2021, but can change without notice. Please confirm directly with service providers.
Tours in Bruges
Here is a trusted site where you can book tours and tickets for activities and attractions in Bruges.
Accommodations in Bruges
For your convenience, here is a list of hotels in Bruges. Please consider booking your Bruges accommodations through the included link. It costs you nothing extra and helps support this website. Thank you!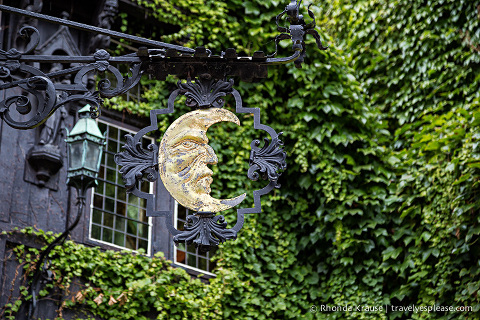 More Europe Destinations and Travel Guides