Purchases made through links earn us a small commission, at no extra cost to you.
Without a doubt, there are many incredible cities to visit in Europe. Some are known for their physical beauty, interesting history, and rich culture, while others are popular for their culinary offerings, local arts scene, and nightlife.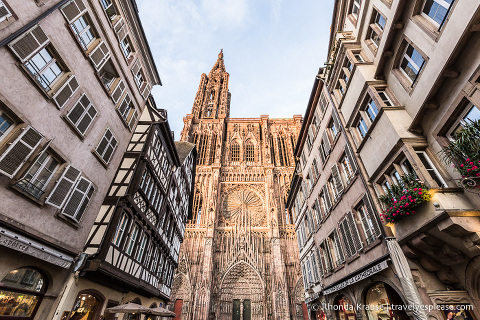 What draws someone to a city is deeply personal. There's no disputing that individual preferences play a huge role when deciding if a city is a great place to visit or not. That's the joy of travel- we are all free to search out places and experiences that make us feel most fulfilled.
With that said, after numerous trips to Europe, including 5 weeks in Europe for our honeymoon, it was only natural for me to have my own personal favourite cities to visit in Europe.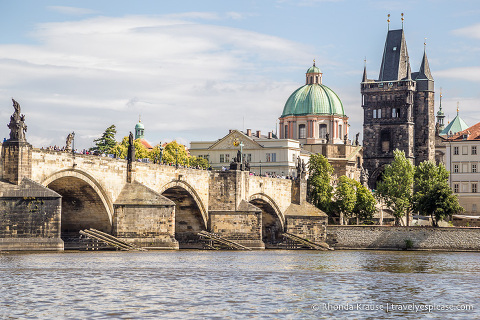 Best Cities to Visit in Europe
My picks for the best cities to visit in Europe are probably very different that other "Must-Visit Cities in Europe" lists. Of course there are some classics, but overall I haven't connected with many cities in Europe that are popular with tourists (London, Vienna, Dublin, and Munich come to mind).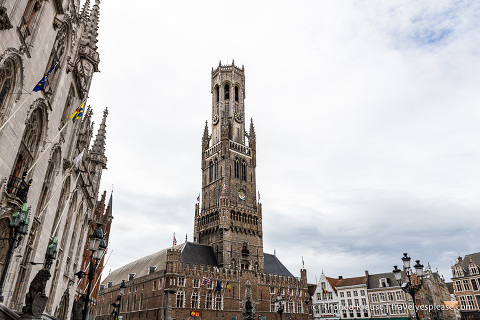 I tend to prefer smaller cities, but do enjoy visiting larger ones that have a lot of historic architecture, beautiful natural spaces, and access to outdoor activities.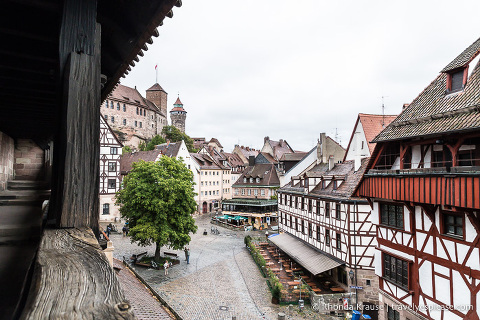 So, why do I consider the following places some of the best cities to visit in Europe? It's largely because of how they made me feel. In each of these cities I felt energized and excited to explore, from early morning to late at night. Long after I departed these cities, I was still thinking about my time there.
Some of the more tangible reasons why I chose these cities is because they had a lot to see and do, were home to historically significant sites and monuments, were engaging and attractive, and had something unique or memorable that stood out during my visit.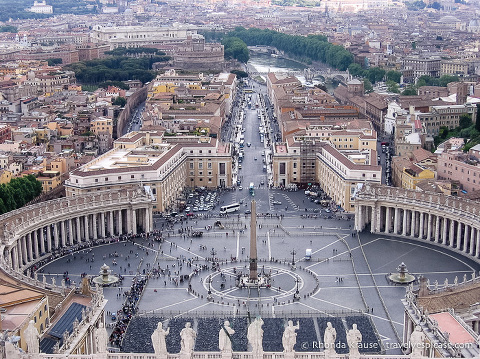 This list will change and grow over time as I continue to travel and discover more great cities to visit in Europe. But for now, these are what I consider to be some of the top cities to visit in Europe!
Note: All links will open in a new window for your convenience.
Paris, France
Why Visit- Iconic landmarks and monuments, beautiful architecture, plenty of culture and history.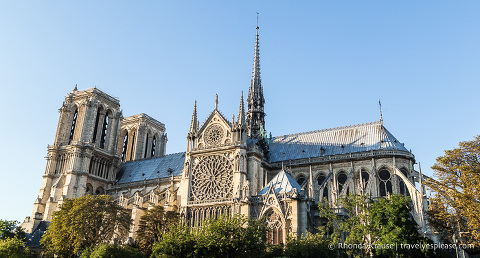 Audrey Hepburn was spot on when she said, "Paris is always a good idea." It's the city that made me fall in love with travel when I was a high-school student on my first trip to Europe. That flame was reignited when we spent 4 days in Paris to start our honeymoon.
There are so many romantic things to do in Paris, from watching the Eiffel Tower twinkle at night, walking along the Seine River, and enjoying a picnic in one of the many beautiful parks and gardens.
Even if romance isn't on your radar, Paris has a seemingly endless amount of attractions. There are world-class museums housing famous pieces of artwork, stunning cathedrals and churches like Notre-Dame and Sainte-Chapelle, beautiful former palaces and royal residences, a historically significant revolution-era prison (the Conciergerie), and the golden Palais Garnier where you can enjoy a night at the opera.
Exploring Paris' neighbourhoods could keep me busy for weeks, whether it be wandering around the artsy Montmartre, or strolling through Île de la Cité, Paris' historic centre, I think there would always be something interesting to discover.
Another reason to love Paris is that you can do many great day trips from the city, my personal favourite being a visit to the Palace of Versailles and its charming Queen's Hamlet.
Budapest, Hungary
Why Visit- Elegant architecture and bridges, thermal spas, captivating viewpoints.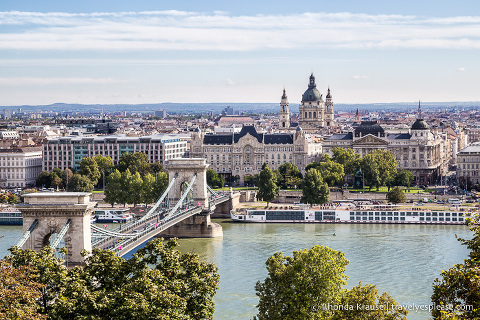 I'd heard Budapest referred to as one of the most beautiful cities in Europe, and even though it was under construction when we visited, it still lived up to that claim.
During our 3 days in Budapest, we marvelled at grand buildings lining both sides of the Danube River. The Hungarian Parliament Building and Buda Castle are especially beautiful after dark, when illuminated in golden light.
There are some great viewpoints to admire the cityscape from, most notably Fisherman's Bastion on Castle Hill and the historic Gellért Hill.
After a full day of sightseeing, a popular way to unwind is by soaking in the thermal waters at one of Budapest's spas. These grand baths have a long history and relaxing in them is a big part of Hungarian culture.
Rome, Italy
Why Visit- Well-preserved Roman ruins, rich history, famous artworks.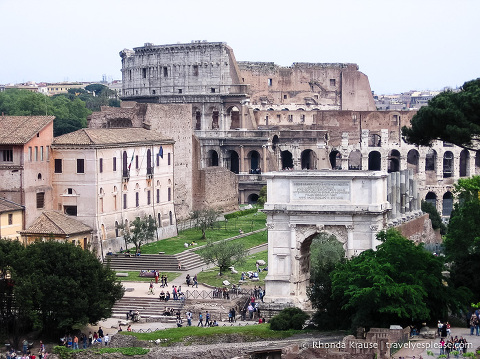 Rome will always be special to me because it's where I went on my first solo trip. I learned so much about solo travel in Rome, but ultimately it was the city's fascinating history and numerous archaeological sites that impressed me most.
Once the capital of an ancient empire, Rome has been an influential city for centuries, its art, culture, and architecture still attracting visitors from all over the world.
History buffs will be enthralled with the mythological stories and ancient sites in Rome. Highlights include Palatine Hill, where legend holds the city was founded, the iconic Colosseum, the largest amphitheatre in the world, and the Roman Forum, an important gathering place in Ancient Rome.
Art lovers will appreciate the famous Trevi Fountain and Michelangelo's masterpiece on the ceiling of the Sistine Chapel, while foodies can get their fill on the Italian staples of pizza, pasta, and gelato.
Even though the city can be flooded with tourists, there are many great off the beaten path attractions in Rome, my favourite being the archaeological site of Ostia Antica, a Roman port town.
Prague, Czech Republic
Why Visit- Numerous styles of architecture, medieval astronomical clock, charming atmosphere.
Prague is another one of Europe's most beautiful cities and I was perfectly content to simply wander the streets.
The buildings in Old Town Prague look like they were pulled from a fairytale book, with stone towers, tall spires, and perfect facades. Even Prague's astronomical clock tells a beguiling story, with a parade of moving figures welcoming in the hour.
Just as attractive is Prague's misleadingly named Lesser Town and crossing the beautiful Charles Bridge to get there feels like an event in itself. On the other side of the Vlatava River are more attractive old buildings, Prague Castle, and Lennon Wall, an ever-changing tribute to John Lennon of the Beatles.
Prague is also a great base for side trips to surrounding areas. We had a fantastic time on our day trip to Kutná Hora, especially visiting the Bone Church (Sedlec Ossuary).
Strasbourg, France
Why Visit- UNESCO World Heritage Site, mix of French and German culture, cute half-timber houses.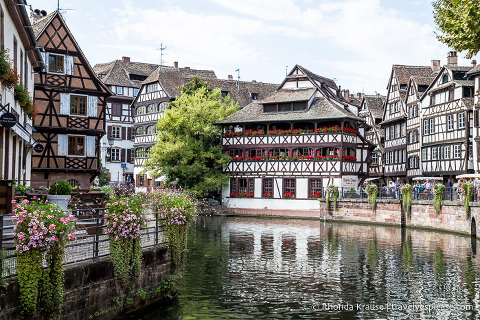 Even though Strasbourg is one of the most populated cities in France, a capital of the European Union, and home to several European institutions, its historic centre has a delightful small town feel.
Strasbourg's Old Town is superbly located on the Grande Île, an island in the middle of the city. Dominating one of the main squares is Strasbourg Cathedral, a fine example of Gothic architecture and one of the tallest churches in the world. Inside the cathedral is Strasbourg's astronomical clock, a complex 16th century creation.
We especially loved wandering around Petite France, a picturesque district with half-timber houses and quiet canals. For a little romance, we ended our visit with a sunset cruise on the Ill River, getting to see the perimeter of the Grande Île.
Athens, Greece
Why Visit- One of the world's oldest cities, impressive archaeological sites and artifacts, birthplace of western civilization.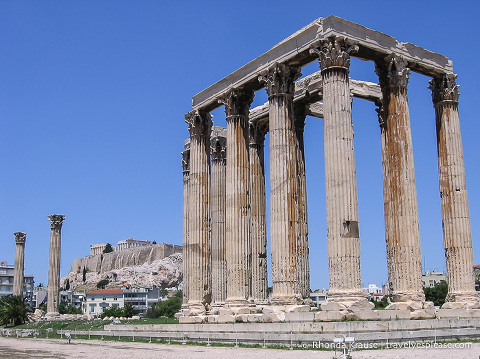 In all honesty, I didn't like Athens on first glance. However, once I got to know the city and what it has contributed to western civilization, it was easy to appreciate all Athens has to offer.
As the heart of Ancient Greece, Athens was home to many important temples and monuments, some of which still stand today. The Acropolis is unmissable, with the tremendous Parthenon standing high above the city. There is also the ruined Temple of Olympian Zeus, the largest temple in Greece, and the Temple of Hephaestus, the country's best-preserved Doric temple.
Athens is also home to Greece's fantastic National Archaeological Museum, which houses the world's greatest collection of Greek antiquities. I saw so many wonderful treasures that have been found at some of the best ancient sites in Greece.
Bruges, Belgium
Why Visit- UNESCO World Heritage Site, medieval architecture, canals.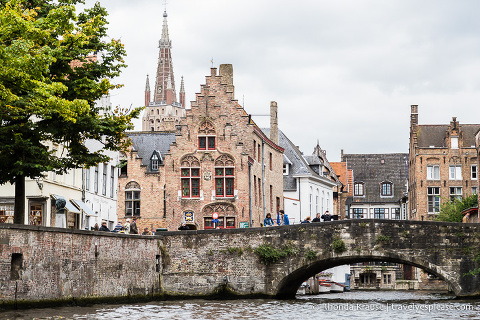 One of the best things about Bruges was that it didn't feel like a city at all. Only about 20,000 people live in the city centre, where the historic Old Town is.
Bruges is very photogenic with its meandering canals, colourful gabled buildings, and stone bell towers. During our one day in Bruges, we enjoyed a scenic boat trip, climbed to the top of the 13th century belfry, and relaxed in the market square.
Although Bruges is not necessarily an exciting place, its attractiveness had us enthusiastically exploring its medieval streets, even in the rain!
Salzburg, Austria
Why Visit- Well-preserved Old Town, scenic location, musical influences.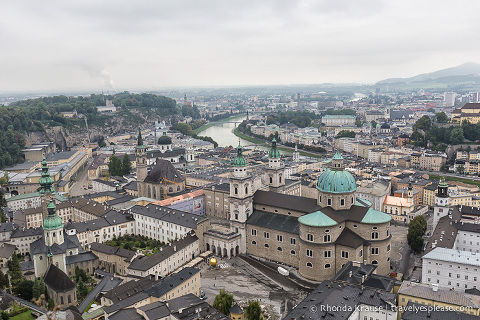 Located on the Salzach River surrounded by mountains, Salzburg manages to feel refreshing and relaxing, despite being one of Austria's top tourist destinations.
The main draw is Salzburg's Old Town, a small but pretty historic district that is packed with a variety of attractions. We visited Mozart's birthplace, admired the views from the hilltop Hohensalzburg Fortress, and relaxed in the gardens at Mirabell Palace.
Even though Salzburg has many things that other European cities do- a historic Old Town, churches, palaces, gardens, and a castle- its musical background and scenic location near the mountains is what sets it apart.
Lugano, Switzerland
Why Visit- Lakeside location, hiking opportunities, striking views.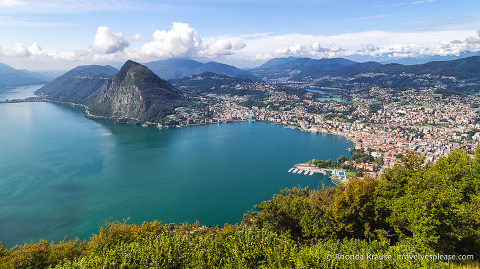 Lugano is located in southern Switzerland, in the Italian-speaking Ticino region that borders Italy. Seeing how I love Italy, it was pretty much guaranteed that I was also going to love Lugano.
From the moment I arrived, I saw the most beautiful views- turquoise water in Lake Lugano glistening in the sun, the peaks of Monte Brè and Monte San Salvatore framing the city, and pastel-coloured buildings surrounding the piazzas.
What I liked best about Lugano, apart from its obvious beauty, was the easy access to outdoor adventures. I did a fantastic hike on Monte Brè, followed by a scenic boat ride on Lake Lugano. It also was only an hour drive away from the Verzasca Valley, where I checked out the Alta Verzasca bike route.
With so much to love, it really is the combination of Swiss and Mediterranean culture that makes Lugano one of the best cities to visit in Europe. In one small city, I got to experience some of the finest aspects Switzerland and Italy, and that's the best 2-for-1 deal I can think of!
Istanbul, Turkey
Why Visit- Meeting place of East and West, art and architecture, skyline of minarets.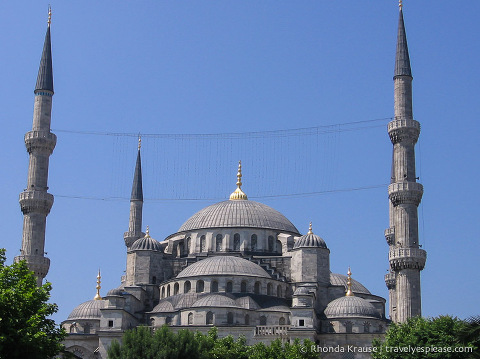 With only 24 hours in Istanbul, I definitely did not do the city justice, but it was long enough to realize that Istanbul was unlike any city I'd been before.
As the world's only city built on two continents (Europe and Asia), Istanbul is a mix of eastern and western cultures. This is especially evident in the historic centre, where features from the Islamic and Christian empires that ruled here can still be seen.
Highlights of a trip to Istanbul include haggling at the Grand Bazaar, admiring treasures of the sultans at Topkapi Palace, and visiting the stunning Blue Mosque, one of the most prominent landmarks in the city. Especially interesting is Hagia Sofia, a Christian church turned mosque, with its 6th century dome and golden mosaics.
Regensburg, Germany
Why Visit- Medieval architecture, thoughtful details, old stone bridge.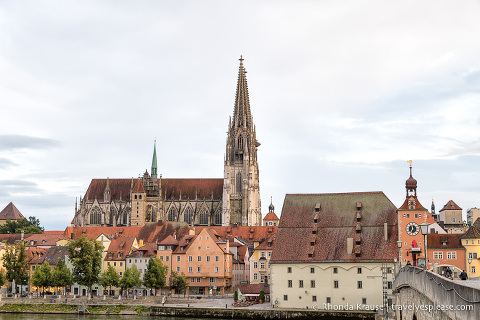 There's no shortage of lovable medieval cities in Europe, but Regensburg is one that should not be missed.
During our walk through the Old Town of Regensburg, we were kept alert and engaged by all the artistic touches gracing the colourful buildings. There were murals, clock towers, sculptures, and wrought iron signs contributing to the city's appeal.
Add in a beautiful town hall (with an interesting dark side), and Germany's oldest vaulted stone bridge, and Regensburg quickly became one of my favourite places to visit in Bavaria.
Nuremberg, Germany
Why Visit- Imperial Castle, pedestrian-friendly Old Town, city wall.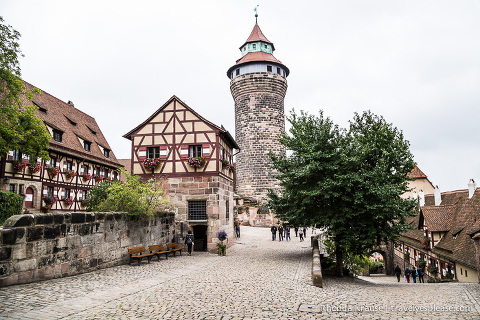 Nuremberg was a city I wasn't expecting to be charmed by, since I'd heard so much about its Nazi-related history, but it sure did surprise me.
Despite being 90% destroyed by bombings in World War II, the medieval city centre of Nuremberg has been remarkably restored to resemble its pre-war appearance. There's a city wall, stone towers, cobbled lanes, half-timber houses, and a Gothic church.
My favourite attraction was Nuremberg Castle, one of the most important imperial castles of the Holy Roman Empire. It managed to look both cute and commanding, and offered wonderful views of the city below.
Final Thoughts About My Must-Visit Cities in Europe
All my picks are beautiful cities in Europe, but beyond their surface level attraction, it's their interesting stories, long histories, and enjoyable atmospheres that make them top cities to visit in Europe.
­­­­I'm sure that as I continue to travel, I'll discover more interesting places in Europe and this list of the best cities to visit in Europe will only grow. So, come back to this page from time to time to get some new ideas of cities you should visit in Europe!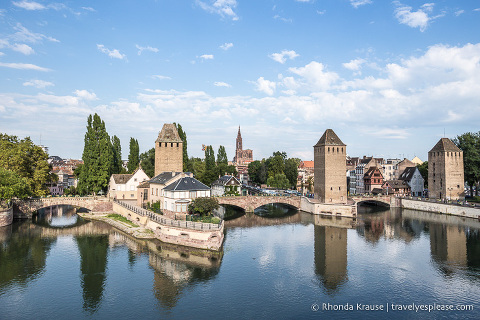 Resources For Planning a Trip to Europe
The following is a collection of resources we use for planning and booking our trips to Europe. Purchases made through the following links earn us a small commission, at no extra cost to you, and help support this website. Thank you!
Tours in Europe
Here is a trusted site that has a large inventory of TOURS AND TICKETS FOR ATTRACTIONS AND ACTIVITIES ACROSS EUROPE.
European Rail Passes
Non-European citizens or residents can purchase a Eurail Pass for train travel in Europe. You can choose between a Global Pass (unlimited travel in 33 countries) or a One Country Pass. When purchasing your rail pass, you will also have to select between a continuous pass (allows you to travel by train every day during the period your pass is valid) or a flexi pass (allows a specific number of travel days which can be used any time during a fixed period).
If you've decided that a rail pass is right for your trip to Europe, here is an official vendor where you can PURCHASE YOUR RAIL PASS ONLINE and have it shipped to you.
Accommodations in Europe
Our trusted accommodation site is BOOKING.COM, as we have been using it for years to arrange hotels for all our trips. Please consider booking your European accommodations through the included link. It costs you nothing extra and helps support this website. Thank you!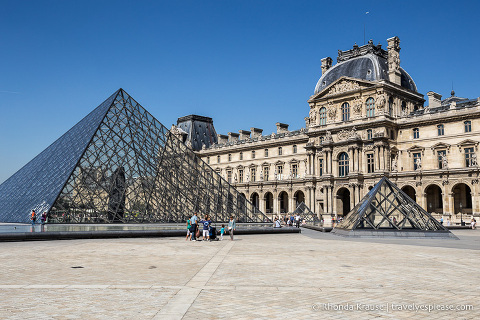 More Europe Destinations and Travel Guides