Purchases made through links earn us a small commission, at no extra cost to you.
When we first arrived at Sylvan Lake, in South Dakota's Custer State Park, I was shocked (in a good way) by its unique appearance. Rising up from the shore line, on two sides, were large rock formations so perfect looking, I almost didn't think they were real.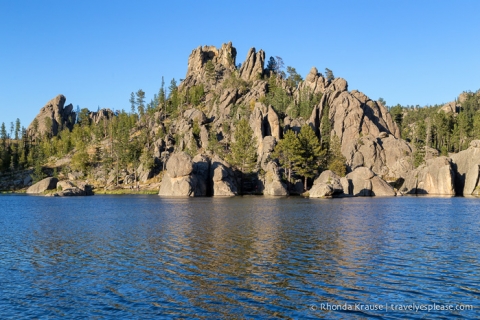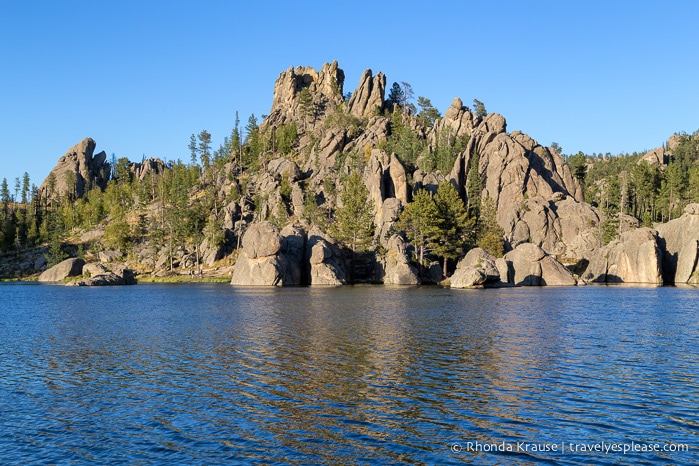 "This looks like something you'd see in a theme park, or on a movie set," I commented.
Well, it turns out I was partially right in my thinking. Sylvan Lake was used in a movie, but it's rock formations are all natural, even though the lake itself was made by a dam.
Sylvan Lake was featured in the Nicholas Cage movie National Treasure: Book of Secrets. In it you can see Cage up on the rocks, reaching his arm into a crevice. If you're a fan of the movie, you'll have fun searching out the spot and taking a picture with your hand in the crack, while doing your best Nicholas Cage impression.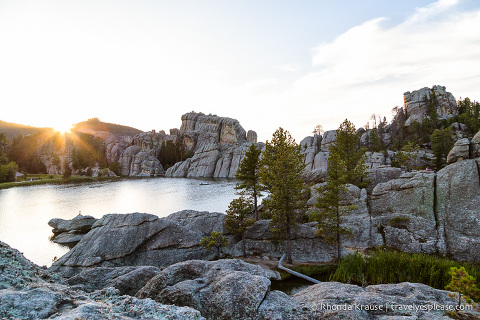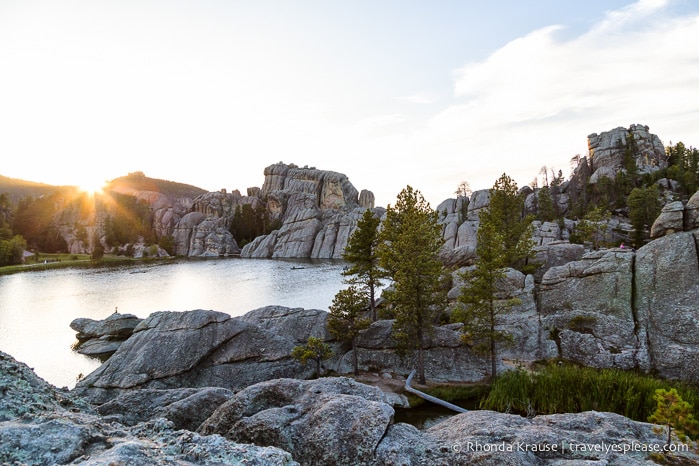 We didn't spend too much time here before heading back to Deadwood, just long enough to walk the trail that goes around the lake and climb on a few of the rocks. I'd really like to come back here and row around on a boat- it looked so relaxing! Plus, Custer State Park is definitely worthy of exploring more in-depth.
More United States Destinations and Travel Guides