Purchases made through links earn us a small commission, at no extra cost to you.
"Where are you heading today?" the border security agent asked as we prepared to enter Washington.
"Winthrop," Mike confidently replied.
The agent's next question was a little odd and caught us off guard.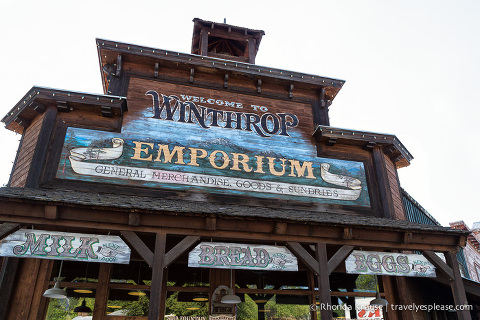 "Why would you want to go there?" he asked with a condescending tone that instantly made us feel silly.
"Because it's a nice place," Mike answered, with a slight hesitation.
Sitting in the passenger seat I started to wonder, why were we going to Winthrop? Did this guy know something we didn't?
The agent continued to grill us, and not with the usual border crossing questions.
"Have you been there before?"
"Yes, I have but my wife hasn't," Mike replied.
"So you know it's really small," the agent warned us as he finished checking our passports.
"Yep."
"Plus there's a big wildfire burning around there," he said in a last-ditch attempt to convince us not to go to Winthrop.
"We know."
"Alright then," he sighed as he waved us through the gate.
As we crossed the border Mike and I gave each other a confused look.
"What did Winthrop ever do to that guy!" I laughed.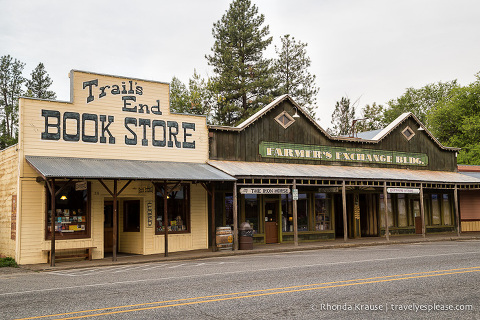 The History of Winthrop
Winthrop is located in Washington's Methow Valley, an area first inhabited by Native Americans. In 1883, the first permanent white settlers arrived in search of gold.
One of those settlers, Guy Waring, stopped at the forks of the Chewuch and Methow rivers in 1891 and decided to make a home there. This would be the beginning of Winthrop.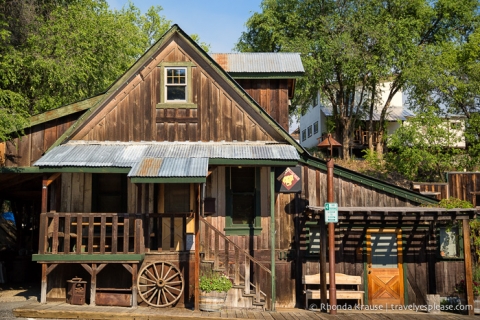 Waring went on to open a frontier store to serve the prospectors, trappers and homesteaders that had made their way to Winthrop. He also opened the Duck Brand Saloon, even though he despised alcohol, to discourage other saloons from setting up shop. Waring's policy was anyone who started to get drunk was kicked out of the saloon!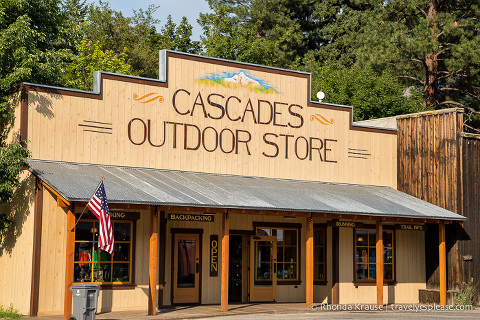 Although Waring is the founding father of Winthrop, the town does not bear his name. Winthrop's first postmaster named the town after Theodore Winthrop, a Yale graduate, author and adventurer who explored the Northwest in 1853.
In 1972, State Highway 20 was nearing completion over the North Cascades and local business owners were busy planning for the impending arrival of travellers. Talks were taking place about restoring Winthrop, an idea put forth by Otto and Kathryn Wagner.
It was the dream of Otto Wagner to transform Winthrop into an early 1900's western theme town, as a way to thank the local people for the success of his lumber mill. Not long after talks to westernize Winthrop began, Otto was murdered by a nephew.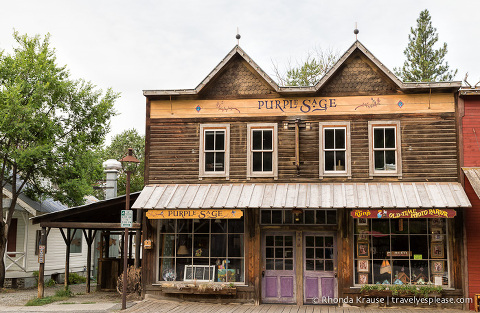 Otto's wife Kathryn took charge of the project, hiring architect Robert Jorgensen to bring Otto's dream to life. Jorgensen had experience creating theme towns, having turned Leavenworth into a Bavarian village.
Each business owner contributed $2,000 to the restoration project and Kathryn covered the rest. By 1972, Otto's dream had come true and Winthrop now resembled the American Old West!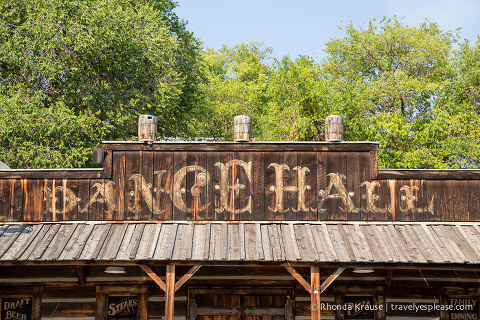 Our Visit to Winthrop
Our time in Winthrop was pleasant and very enjoyable, even though it was rather uneventful.
Just like the border agent said, Winthrop is small. Very small. There really is only one main street to explore, but it's a cute one at that!
A stroll down the main street in Winthrop is like walking into the Old West. Western-style buildings housing shops, galleries and restaurants line a wooden boardwalk.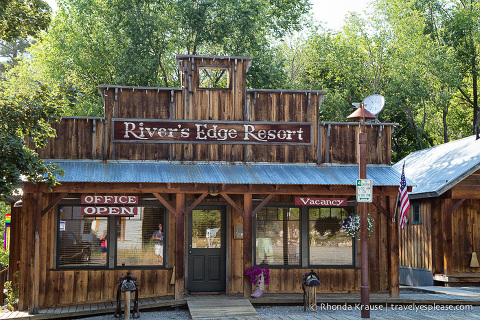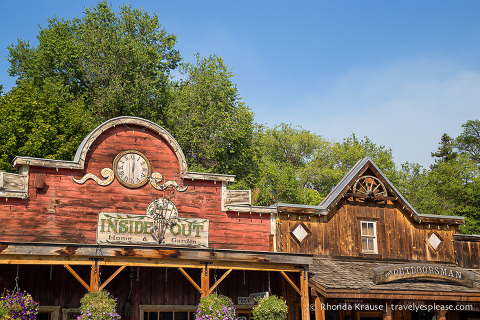 Even the inside of the buildings stay true to the town's western theme. I peered through the window of the bank and was pleasantly surprised to see that it looked like what you would see in an old western movie!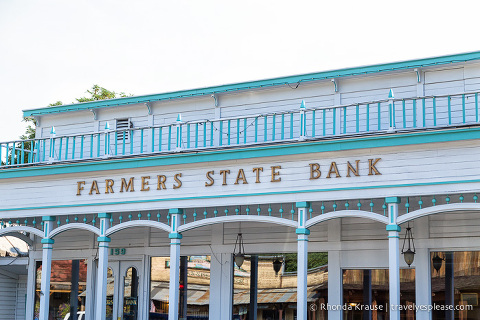 I loved how Winthrop looked as if it was one of those living history museums, but in fact it really was just a town, going about its business like anywhere else. Its "olden days" appearance reminded me of my visits to Dawson City in the Yukon and Skagway, Alaska.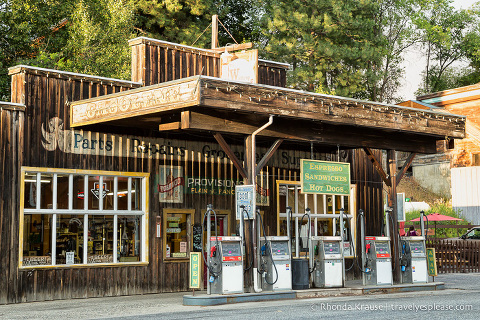 We spent our afternoon in Winthrop eating homemade ice cream and checking out the different buildings along the boardwalk. There are so many interesting little details that really enhance the Old West feel of Winthrop. My favourite was the old signs, especially the wanted posters at the Marshal's Office!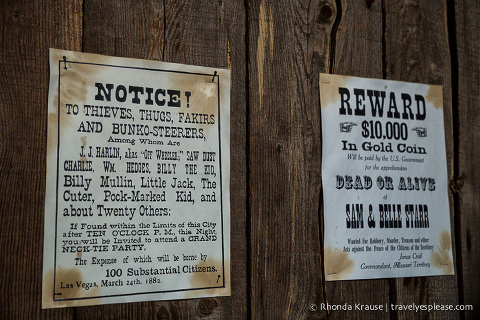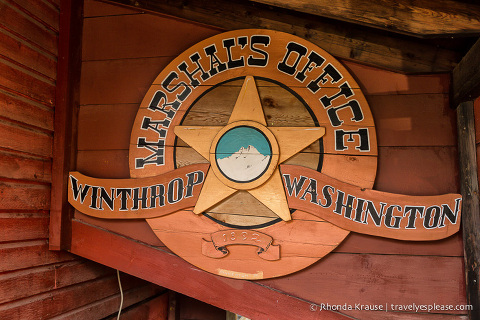 After exploring downtown Winthrop, we had a great dinner at Three Fingered Jack's Saloon. The atmosphere was friendly and energetic- everyone seemed to know each other! Since there were so many locals here, it felt really authentic and not like a place that was created especially for tourists.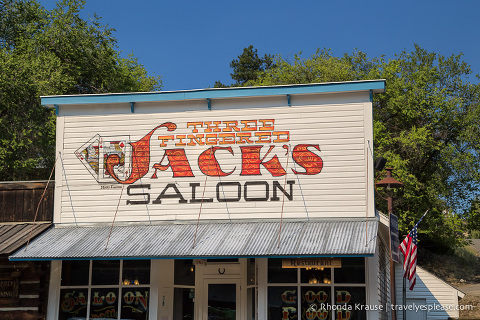 After dinner, we went across the street to the Old Schoolhouse Brewery and enjoyed some live music on the riverside patio, then ended our evening with a walk along the river.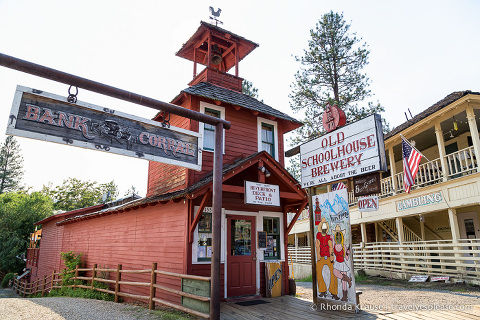 Final Thoughts on Our Visit to Winthrop
We had a great afternoon in Winthrop and I'm glad we took the long way home after our Alaska cruise just to visit it. I always enjoy "themed towns" as they have a lot of character, personality and unique touches. Winthrop had all that and more!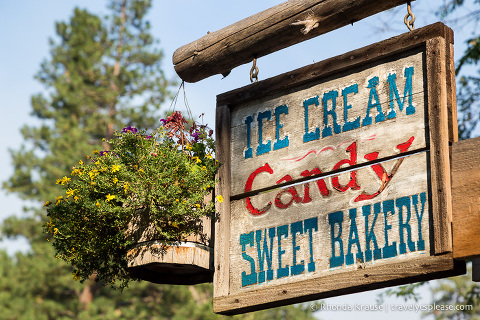 If we had another day here, it would have been nice to take part in some outdoor activities in the Methow Valley. Some more homemade ice cream wouldn't hurt either!
More Photos of Winthrop
Here are a few more pictures of Winthrop I took during our visit.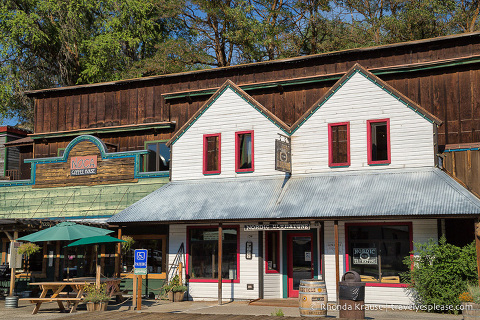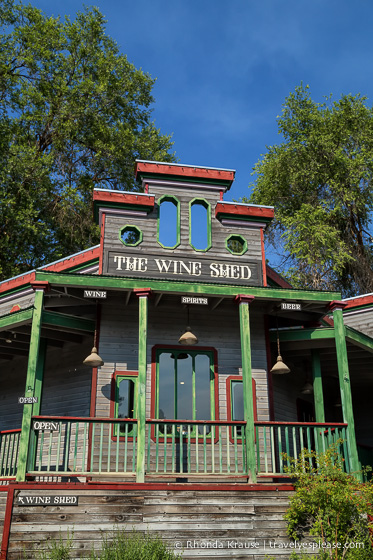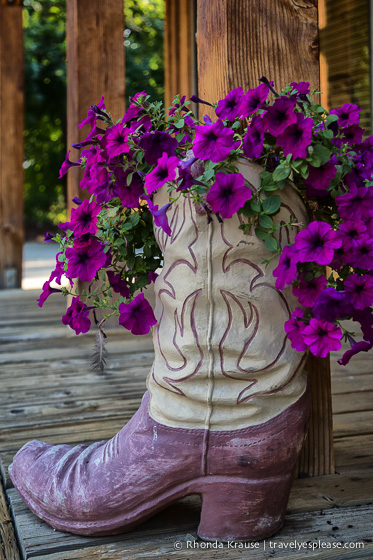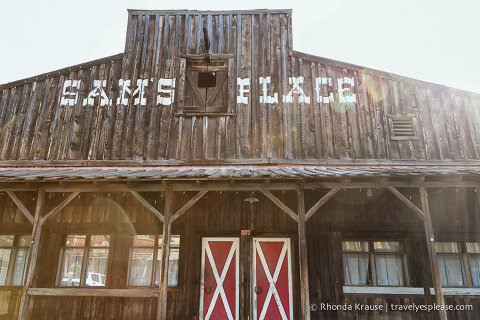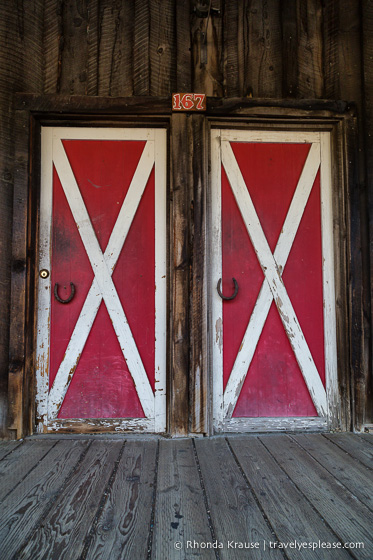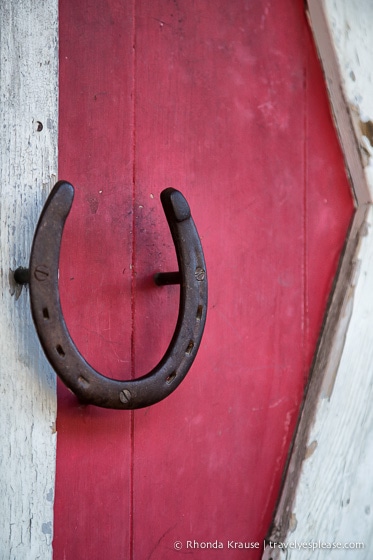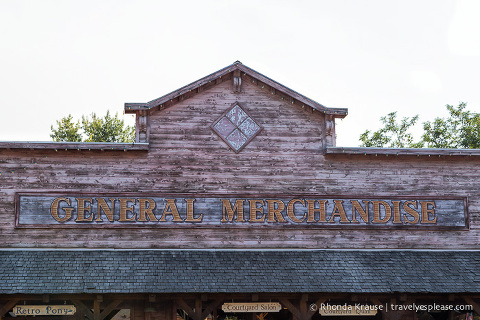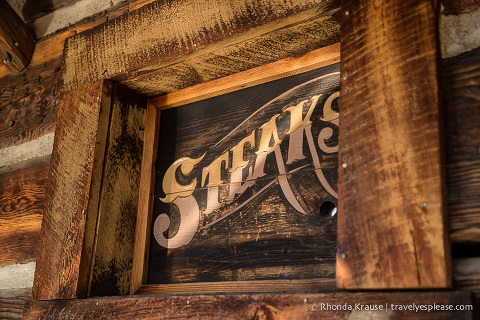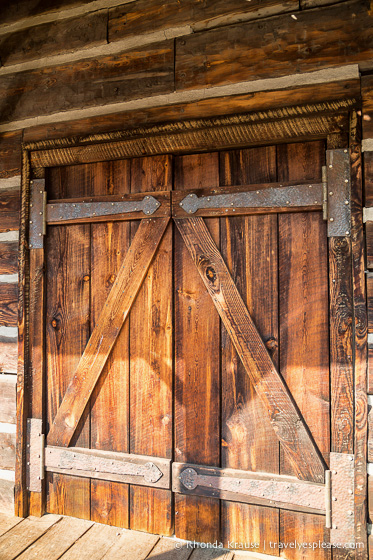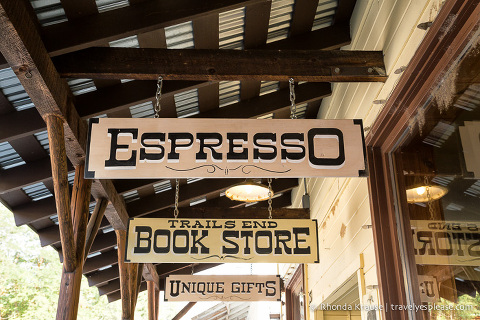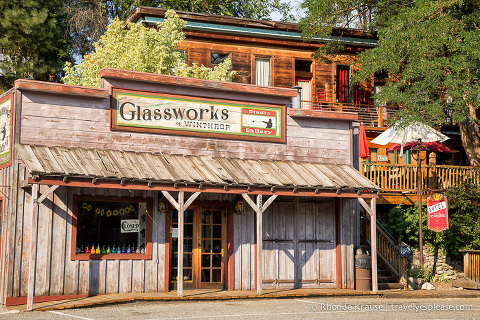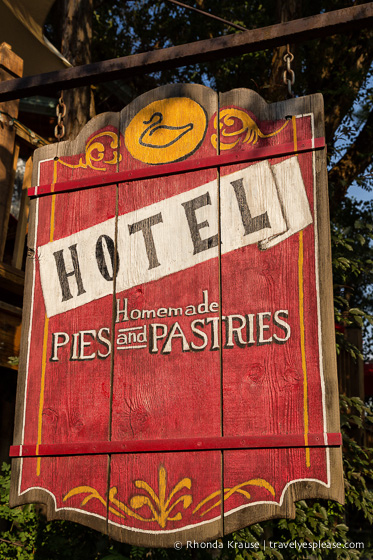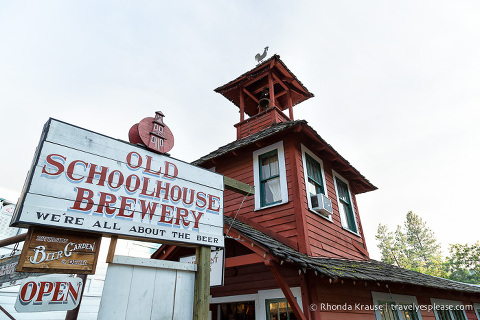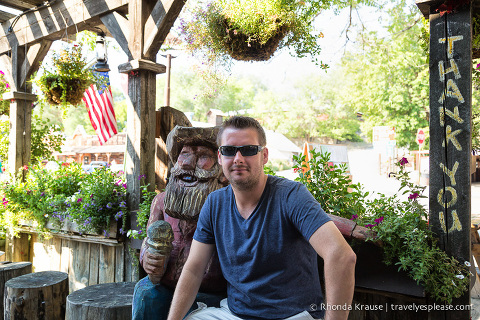 Tips for Visiting Winthrop
Winthrop is located in the north-central part of Washington State, on Highway 20 (North Cascade Highway).
If possible, we recommend arriving from the west because the scenery through North Cascades National Park is stunning!
If you only want to check out the town and not do any outdoor activities, then half a day is plenty of time to visit.
Information was correct at the time of publishing, but can change without notice. Please confirm directly with service providers.
Accommodations in Winthrop
For your convenience, here is a list of some hotels in Winthrop. Please consider booking your Winthrop accommodations through the included link. It costs you nothing extra and helps support this website. Thank you!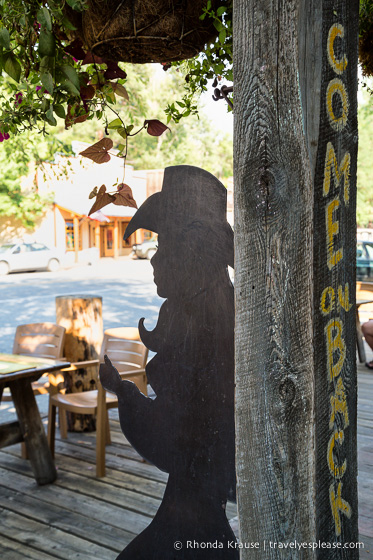 More United States Destinations and Travel Guides