Purchases made through links earn us a small commission, at no extra cost to you.
The Tokyo International Forum is one of the most unique and distinctive buildings in central Tokyo. Forget your typical city skyscrapers, the International Forum resembles a large ship! Its glass atrium features elegant, curved walls reaching 60 metres high, all supported by metal columns and bars.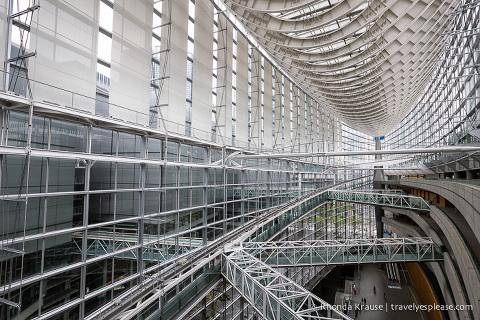 The inside of the atrium was filled with natural light and felt delicate and airy, in spite of all the metal work. My favourite thing about it though was that it was quiet. I said to Mike that we had found the only empty place in Tokyo!
More Tokyo Attractions and Travel Guides