Purchases made through links earn us a small commission, at no extra cost to you.
As a lover of historic architecture, I couldn't pass through St. Augustine without stopping at Castillo de San Marcos. The fort is not only the oldest structure in St. Augustine (over 300 years), it's also the oldest masonry fort in the continental United States.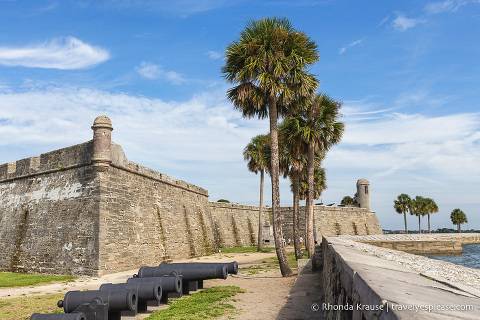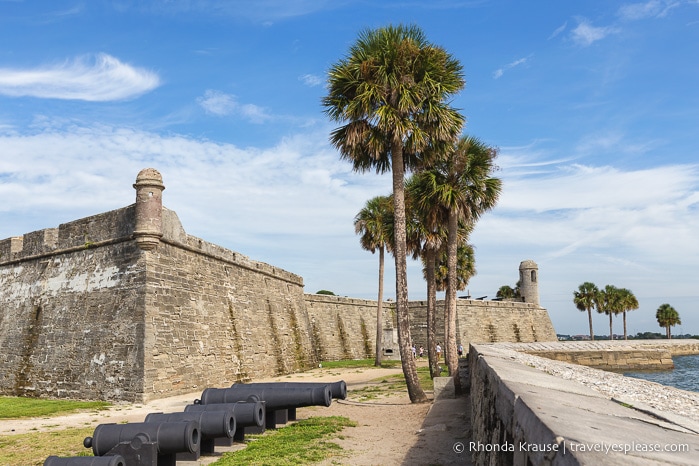 Castillo de San Marcos was built in 1695 by Spain to defend its interests in the New World. The fort was attacked for the first time in 1702, but thanks to its construction out of coquina, British forces could not penetrate its walls by force or fire.
Another attempt was made in 1740 but the British still could not overtake the fort. It wasn't until the Treaty of Paris in 1763, when Spain ceded control of Florida, that Britain finally held St. Augustine.
From this point on, Castillo de San Marcos was primarily used as a military prison. It held prisoners during the Revolutionary War and was also used to incarcerate Native Americans in the late 1800s.
In 1900, the fort was taken off the list of active fortifications and was later named a National Monument in 1924.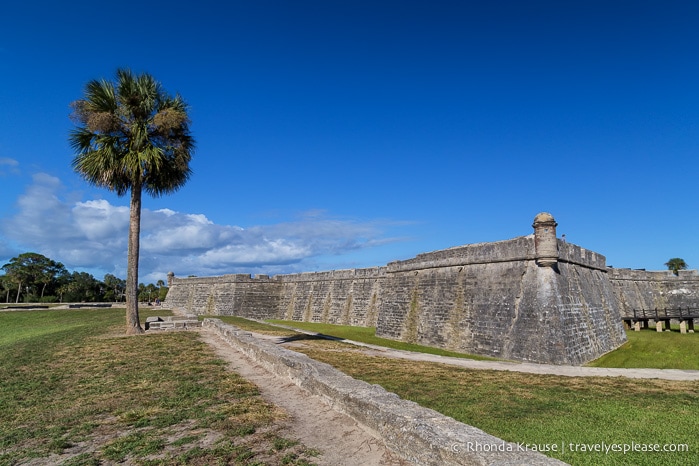 More Florida Destinations and Travel Guides