Purchases made through links earn us a small commission, at no extra cost to you.
At the furthest point of the Florida Keys sits Key West, a sub-tropical town full of life, colour and celebration, yet still laid back enough to sense the history and tradition that make it one of the most unique destinations in the United States.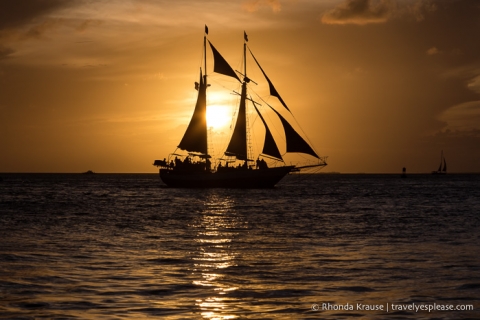 Key West is a place where your days can be spent adventuring out on the water or strolling past gingerbread mansions and colourful conch houses. Evenings begin with vibrant sunsets and end with a delicious meal out on the town. If you're anything like us, a bedtime snack of Key Lime pie will be enjoyed while sitting out on the porch, relaxing in the warm night air.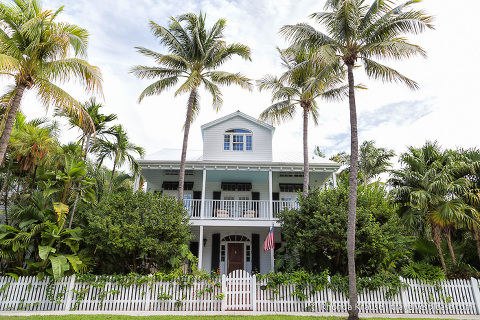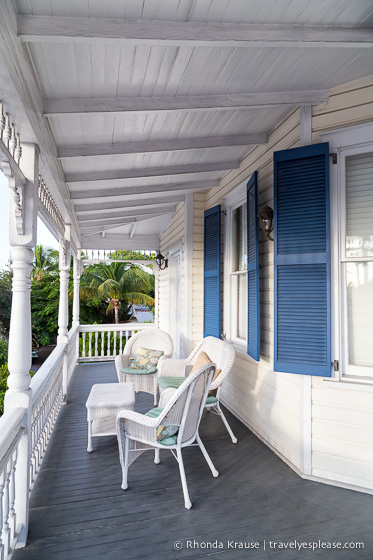 With so many great options, it's no surprise that we easily filled our 3 days in Key West. It's also not a surprise that we left wanting more- more time in the sun, more time out on the water, more time admiring the architecture… Key West is definitely a place we could keep coming back to over and over again!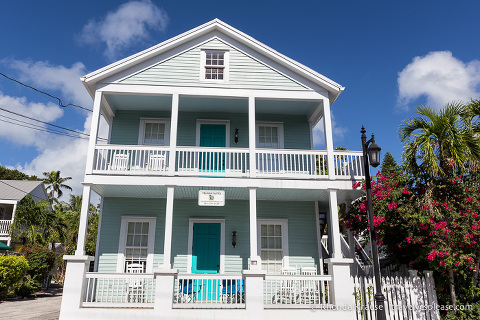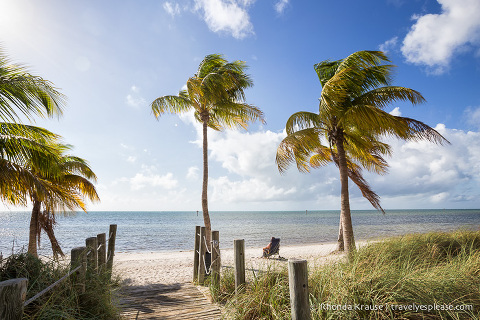 How to Spend 3 Days in Key West- Our Key West Itinerary

With only 3 days in Key West, we set out to experience as many different facets of the city as we could.
We had outdoor adventures, taking part in some of the best activities Key West has to offer- sailing, snorkeling and kayaking.
We delved into history, touring historic homes and learning about the people that helped shape Key West into the city it is today.
And of course, we made sure to get on "island time" by slowing down, relaxing on the waterfront and taking it all in!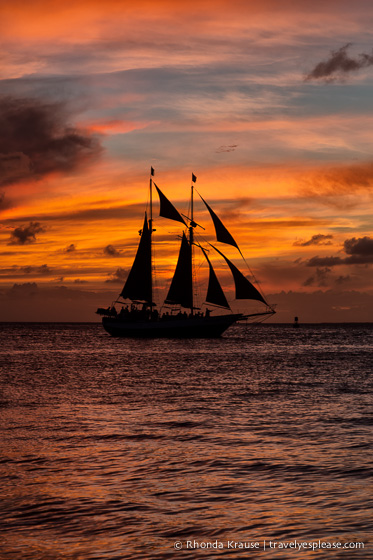 So, here's a look at how we spent our 3 days in Key West. We stayed away from the more "touristy" activities and locations like Duval Street. The result was a trip that focused on outdoor and historic experiences that to us, felt like authentic, unspoiled Key West. We honestly wouldn't change a thing about our Key West itinerary, other than book a longer trip next time!
Note: All links will open in a new window for your convenience.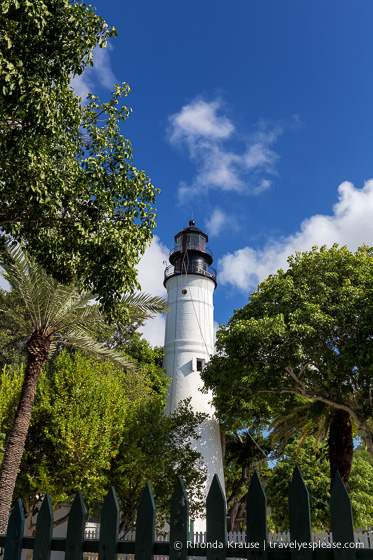 Day 1- Enjoy Some Water Sports and a Sunset Sail
Our first day in Key West was an active one! We spent nearly the entire day out on the water snorkeling, kayaking and sailing.
In the morning we decided to go on a half-day excursion with Danger Charters. We really liked this trip because it combined all the activities we wanted to do into one nice package.
First, we sailed on a schooner out to a reef where we had the opportunity to go snorkeling. The water wasn't super clear that day but we did get to see some rays, smaller fish and a lot of sponges.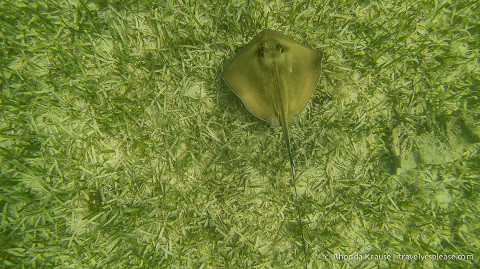 Next, we got back on the schooner and sailed to a mangrove island. We took out the sea kayaks and followed our guide on a nature tour around the island. We learned all about the mangroves, local birds and other wildlife. We even saw a nurse shark swimming in the shallow waters around our kayaks!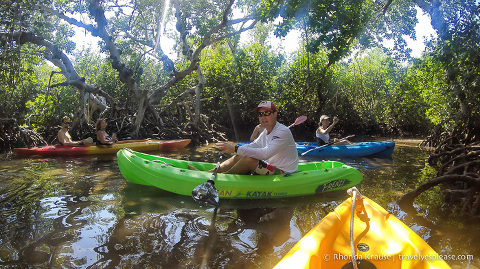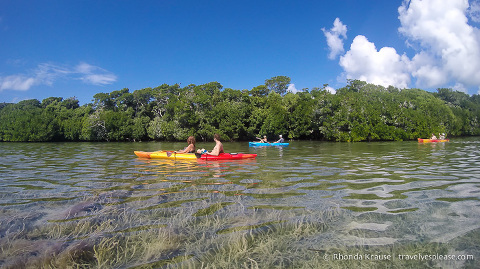 Back on the schooner for the final sail to Key West, we chatted over drinks and snacked on fresh tropical fruits, chips and salsa. This excursion was a fantastic introduction to Key West and while we didn't want it to end, we were looking forward to another sailing adventure that evening.
There was no better way to end our first day in Key West than with a romantic sunset sail on the Appledore V. Seeing the sky fill with various shades of warm colours was a wonderful experience made all the more memorable by being on board a 65 foot schooner.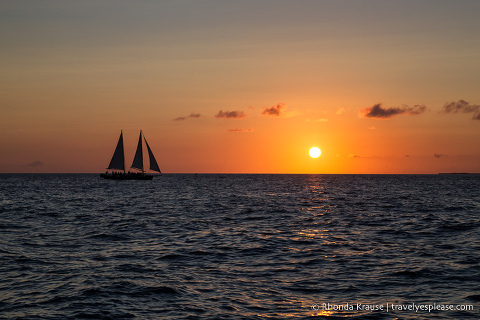 Day 2- Visit Dry Tortugas National Park
Our second day in Key West was our favourite, and the highlight of our trip to Florida.
It began with an early morning ferry ride on the Yankee Freedom III. About 2.5 hours later we arrived at Dry Tortugas National Park where we spent the day touring historic Fort Jefferson and snorkeling in the pristine waters.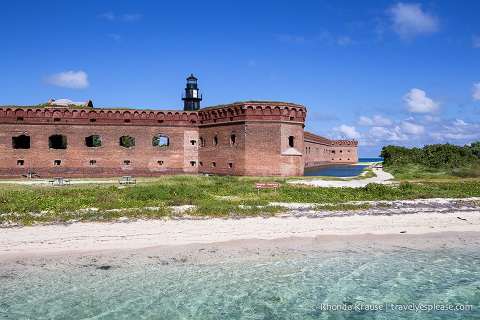 It was a long day, but very well worth the trip. Dry Tortugas National Park is one of the coolest places we've visited and should definitely be included on a Key West itinerary.
Day 3- Explore Key West, Visit the Historic Homes and Celebrate the Sunset
On our last day in Key West, Mike chartered a boat and went fishing while I explored Key West by bike.
I started my day with a bike ride to Smathers Beach, the largest public beach in Key West. I walked along the sand and hung out under the palm trees for a short while before hopping back on my bike and riding towards the Old Town.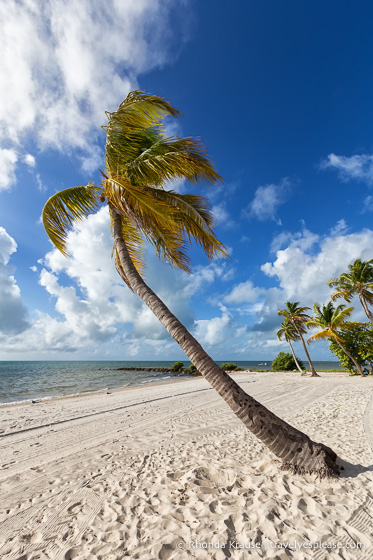 My next stop was the marker indicating the Southernmost Point in the Continental USA. From here, it's only 90 miles to Cuba.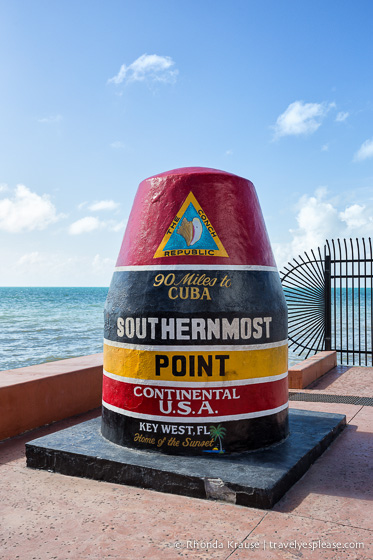 Continuing on, I passed by the Key West lighthouse on my way to Ernest Hemingway's Home. I did a self-guided tour around the house and spent some time (okay, a lot of time), playing with the cats that live there.
Next up, I headed over to the Harry S. Truman Little White House. This surprisingly unassuming house was the winter home of President Truman, from 1946-1952. Before that though, the house served as command headquarters for the naval station during the Spanish-American War and both World Wars. The tour I took was very interesting and even included a short video of clips from Truman's time in Key West.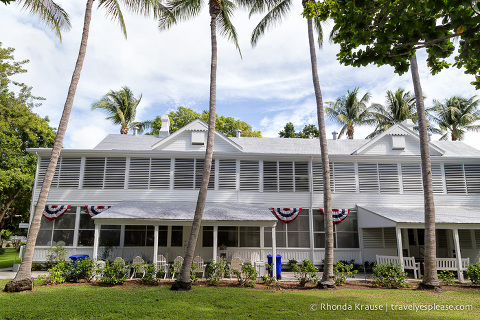 The last historic home I visited was the Audubon House and it turned out to be my favourite of all the ones I visited in Key West. Not only is the house very cute, there are some beautiful works of art by naturalist John James Audubon on display inside. For me, the best part was actually not the house itself, but the surrounding tropical gardens. It was a wonderful place to enjoy a rest and some peace and quiet after a busy day exploring the town.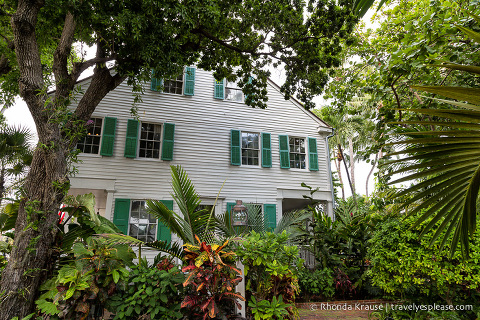 With a little bit of time to spare before Mike returned from his fishing trip, I headed over to the Key West Historic Memorial Sculpture Garden. The garden features 36 bronze busts of individuals who have had the greatest impact on Key West.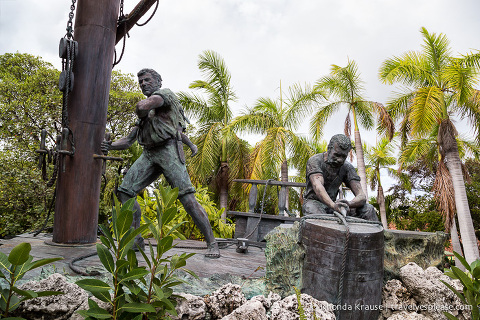 We decided to end our 3 days in Key West by taking in one last famous Key West sunset. This time, we watched the sun go down from Mallory Square where every night there's a street carnival celebrating the sunset. We watched a few of the street performers but honestly, nothing compares to the show Mother Nature puts on every night!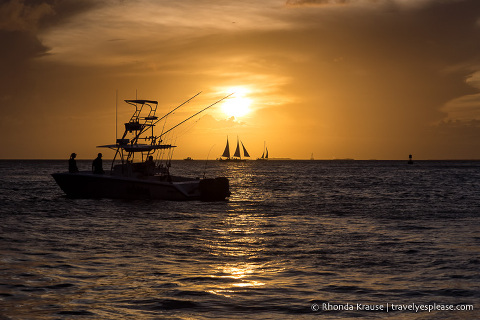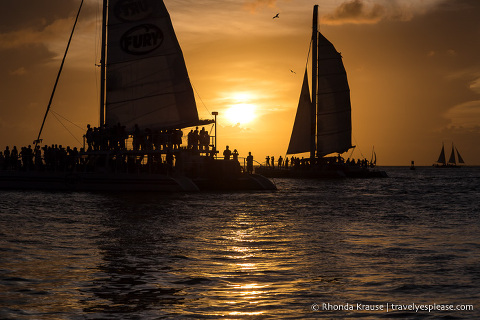 Final Thoughts About Our 3 Days in Key West
As the sun set on our 3 day trip to Key West, we were disappointed to have to say goodbye. Key West really had it all- a fascinating history, unique architecture, natural beauty, outdoor adventures and delicious food.
Our time in Key West, and the rest of the Florida Keys, were some of our favourite days in Florida. The Keys have a distinct, laid back vibe that we really enjoyed. It was a welcome change from the all traffic and busy toll roads in the rest of Florida!
This may have been our first visit to Key West, but we're hoping it won't be the last. After all, legend holds that once Key West sand gets in your shoes, you'll return time and time again!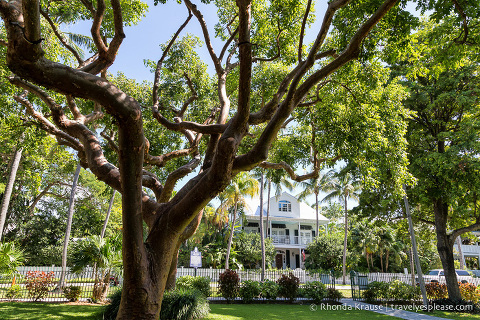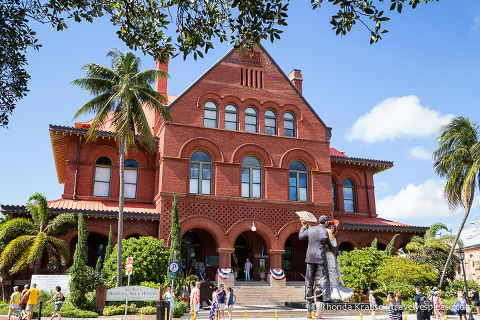 Tips for Visiting Key West
Getting Around: The best way to get around Key West is by bicycle. There is almost no free parking in the heart of Key West, but plenty of bike racks. The B&B we stayed at arranged our rentals and the bikes (and locks) were dropped off for us. The bikes were picked up and the end of our rental. We paid $10 a day/bike.
Costs: Overall, we found Key West to be very expensive. Both accommodations and food were pricier than we were expecting. I'd say budget for at least $250 US a night (on the low end) for something in the Old Town.
Water Sports: The Sail, Snorkel and Kayak trip we did was with Danger Charters. The staff was excellent and made sure everyone was comfortable snorkeling. They also were very knowledgeable about the area, giving a great tour around the mangrove island. I liked how the activities weren't rushed, giving us plenty of time to enjoy!
The morning half-day excursion begins at 9:00 or 9:30 am (depending on the season) and takes about 4.5 hours.
The price is $90 for adults and includes snorkeling gear, kayak equipment, snacks and drinks (non-alcoholic and alcoholic after snorkeling).
Truman Little White House: The Truman Little White House is open 7 days a week, 365 days a year. Tours cost $24.67 (or $22.20 when bought online) and are offered every 20 minutes from 9:30 am- 4:00 pm (museum closes at 4:30 pm). For up to date information visit the museum's website.
Sunset Celebration: The Mallory Square Sunset Celebration begins two hours before sunset. It features performers, artists and food vendors.
Information was updated January 2022, but can change without notice. Please confirm directly with service providers.
Accommodations in Key West
For your convenience, here is a list of hotels in Key West. Please consider booking your Key West accommodations through the included link. It costs you nothing extra and helps support this website. Thank you!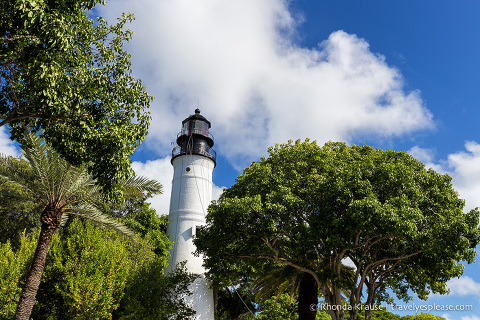 We'd like to thank the Key West Attractions Association for providing us with complimentary tickets to many of the attractions and activities mentioned above. As always, we tell the whole truth and nothing but the truth.
More Florida Destinations and Travel Guides