Purchases made through links earn us a small commission, at no extra cost to you.
It was 11:00 pm when we pulled into town for a romantic getaway in St. Augustine, Florida. The historic downtown was quiet, moonlight shining down on the empty streets as palms and oaks gently rustled in the warm breeze.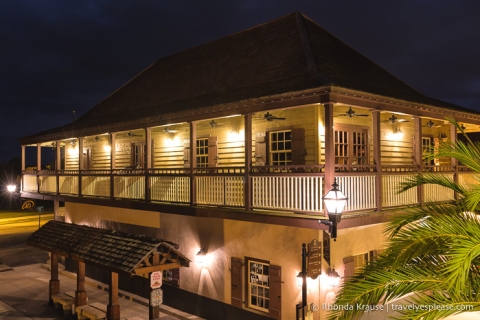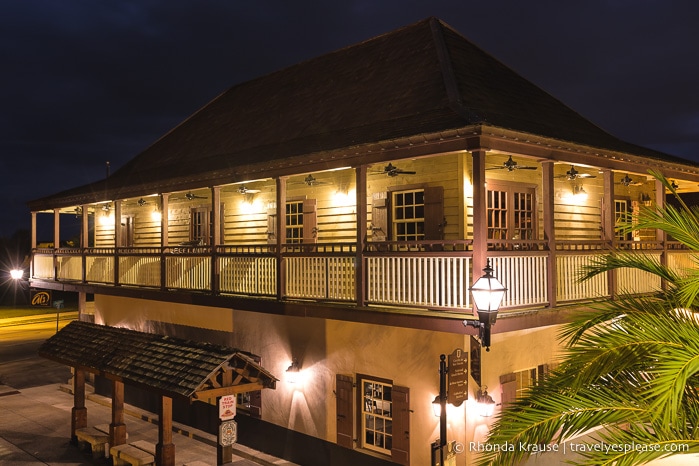 It was the perfect first impression of a city that during the day can be bustling with tourists.
Still and peaceful, after dark St. Augustine reveals both an air of romance and an eerie calm. These seemingly paradoxical feelings of enchantment and ghostly mystery fit so well together, that as we wandered past historic buildings and old cemeteries, it was impossible not to succumb to the charms of St. Augustine.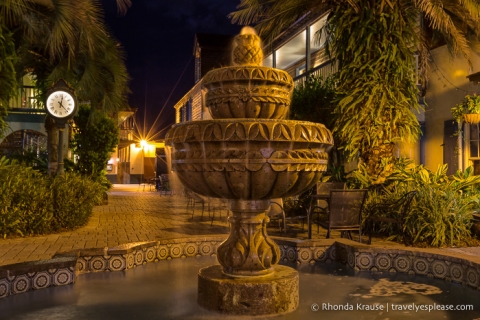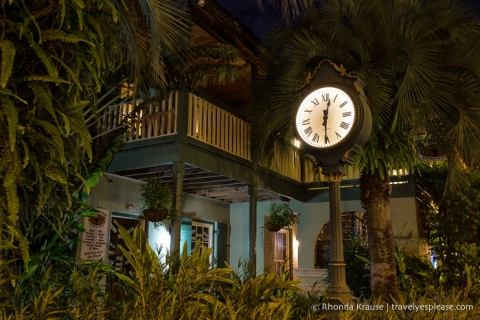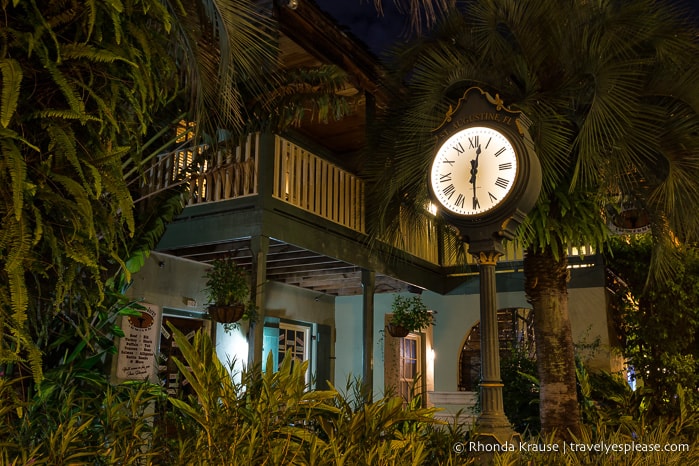 On that midnight walk it became clear that St. Augustine was a great choice for a short romantic getaway in Florida!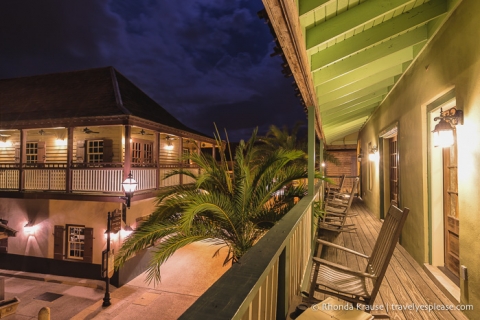 St. Augustine Romantic Getaway
When we planned to visit St. Augustine we were originally looking to have a romantic getaway, but soon discovered that St. Augustine offers more than just romance.
During our trip to St. Augustine we enjoyed outdoor activities surrounded by nature, indulged in delicious cuisine, admired Spanish colonial architecture, had some spine-chilling fun on a ghost tour, and discovered a unique history.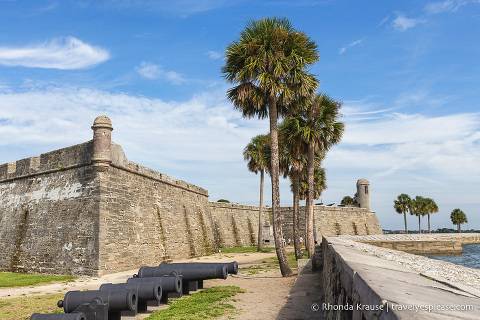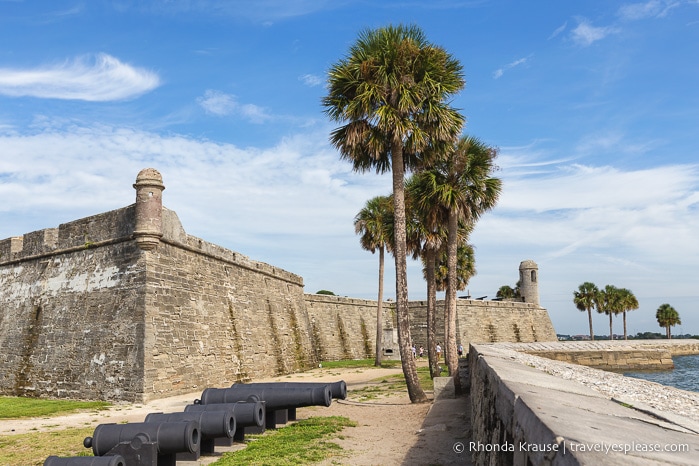 While some of these things may not fit the stereotypical definition of romance, to us romance is first and foremost about quality time. What you do with that time is not as important as the fun you have together!
Romantic St. Augustine- Our Favourite Romantic Things to Do in St. Augustine
With so many romantic things to do in St. Augustine, we managed to narrow it down to a few of our favourite activities. Here's a look at how we chose to spend our time on a romantic getaway to St. Augustine!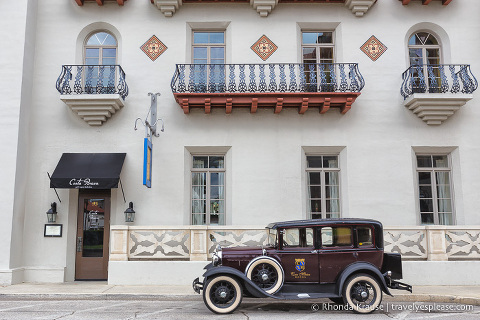 Walk Hand in Hand
Sometimes it's the simplest things that are most romantic, like strolling hand in hand in a picturesque location.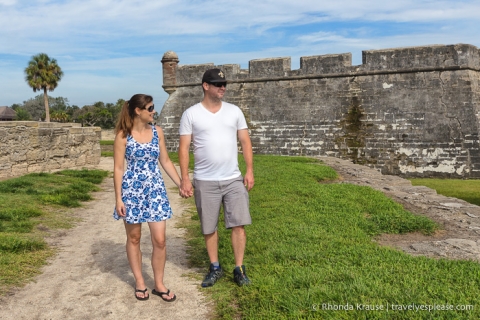 St. Augustine has plenty of nice scenery to enjoy, whether it's a narrow street lined with historic architecture, a refreshing waterfront path, or soft sandy beach.
We frequently strolled down St. George Street, a pedestrian mall with fun tourist staples like ice cream parlours, chocolate shops, pubs and restaurants. It's even home to the oldest wooden schoolhouse in the United States, built over 200 years ago.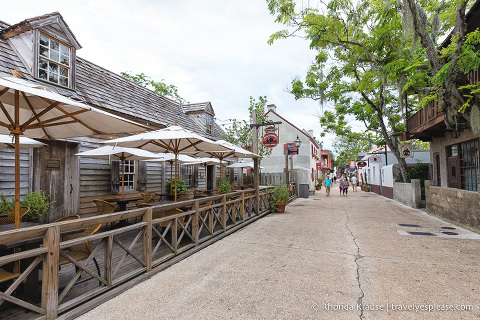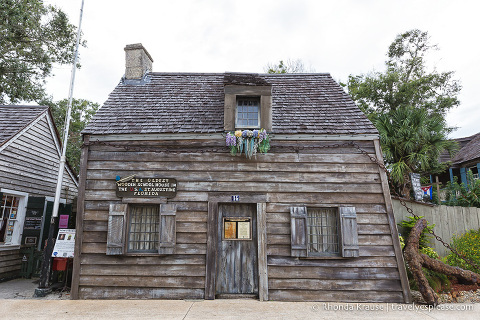 At the north end of St. George Street is the City Gate, a remnant from St. Augustine's days as a walled city. The original gate was constructed in the 1700s out of palm logs, but the current pillars were built out of coquina (limestone and shell fragments) in 1808.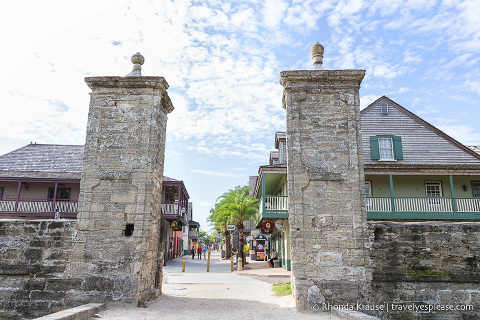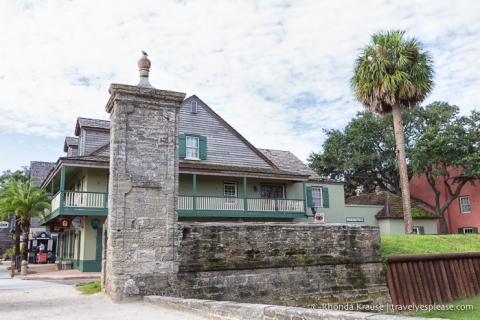 St. George Street is especially romantic late at night after all the shops and restaurants have closed. We had the entire street all to ourselves and wandering around here after dark was one of our favourite memories of St. Augustine.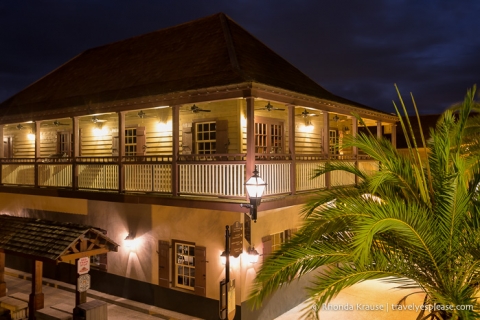 Another place we liked to go walking was around Castillo de San Marcos, the oldest masonry fort in the continental United States. Walking along the perimeter we got an up-close look at the coquina stone architecture and enjoyed views of the Mantanzas River. For the most romantic experience, arrive early in the morning before the tourists get there or late in the day when the sun begins to set.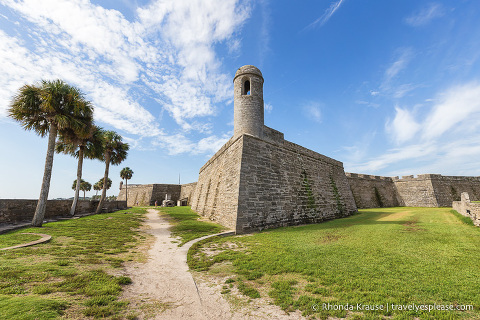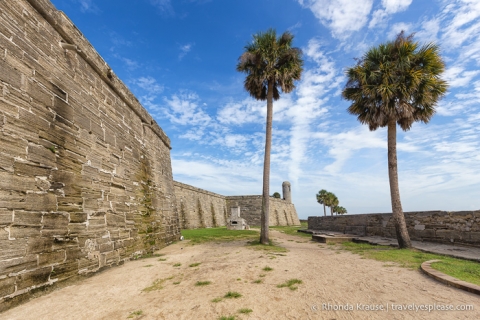 The last place we savoured a romantic stroll was at St. Augustine Beach, on nearby Anastasia Island. The laid-back vibe was contagious, making us glad we visited at the end of our day otherwise we would have abandoned all our plans! It was so relaxing to get our feet in the sand as the waves flowed in and out around us. Definitely a must-do on a romantic trip to St. Augustine!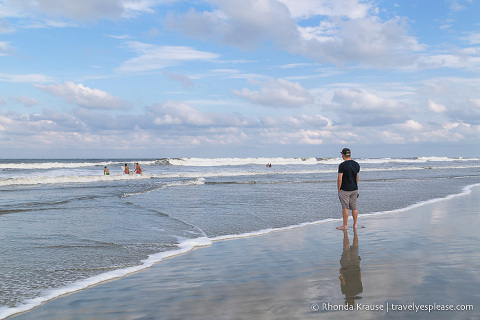 Reconnect Among Nature
Mike and I love to reconnect by getting outdoors and doing something active together. Since we both enjoy being out on the water, we thought a kayak tour in St. Augustine would be a fun way to spend a morning.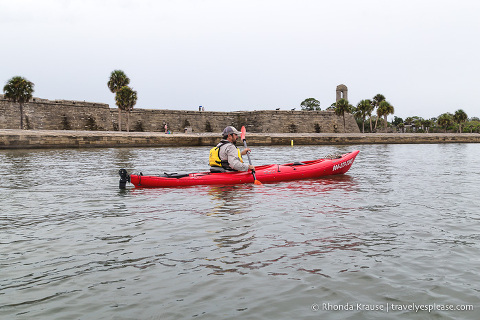 We were pleasantly surprised that St. Augustine has easy access to some great natural scenery, offering numerous opportunities for viewing birds and marine life so close to the city.
During our outing with St. Augustine Eco Tours, we paddled through salt marshes passing by lush mangroves, jumping tarpon, wading spoonbills, and elegant egrets. We even caught a few glimpses of juvenile sea turtles coming up for air.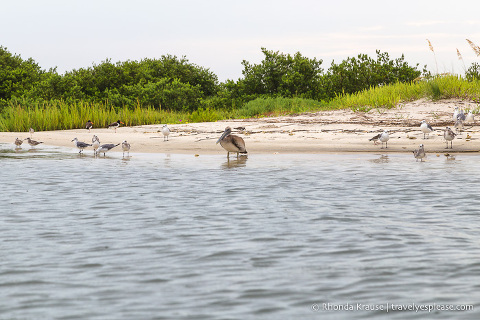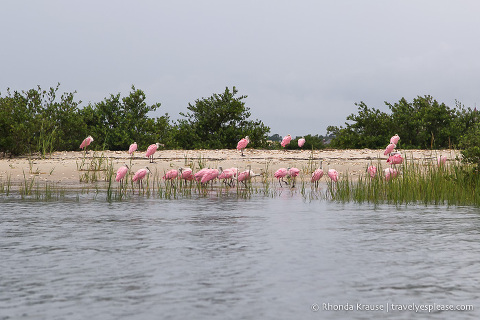 Although we didn't see any dolphins or manatees, the most exciting moment was when a huge spotted ray swam under my kayak!
As lovely as the scenery and wildlife was, what set this kayaking trip apart from others we've done was our guide Zach. A marine naturalist and dolphin researcher, he was a wealth of information about the local ecology, but also down-to-earth and easy to talk to.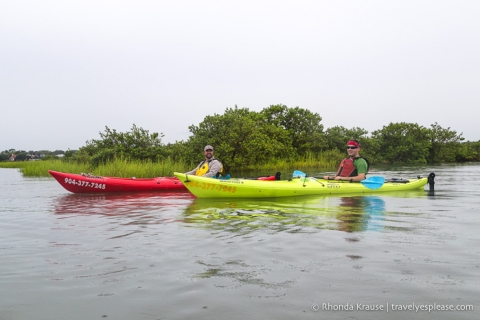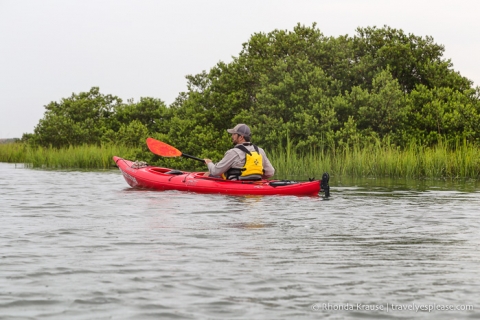 It was interesting to hear about his research findings and how he is actively working to protect the environment and wildlife around St. Augustine. This is just the type of local business we try to support on our travels.
Not only did we share in some awesome wildlife moments during this kayak tour, we had plenty to talk about afterwards.
Admire the Historic Architecture
I find beautiful architecture inherently romantic and luckily there's no shortage of attractive buildings in St. Augustine.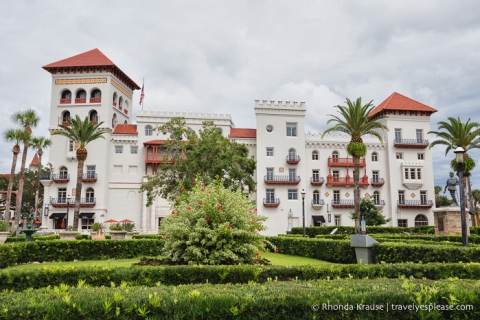 Two buildings we could not get enough of were former hotels- Hotel Ponce de Leon and Hotel Alcazar- both built in the late 1800's by Standard Oil magnate Henry Flagler.
The Ponce de Leon Hotel (now Flagler College) is, in my opinion, the most impressive building in St. Augustine. Designed in Spanish Renaissance style, this 540-room hotel was completed in 1888, even being wired for electricity before the White House.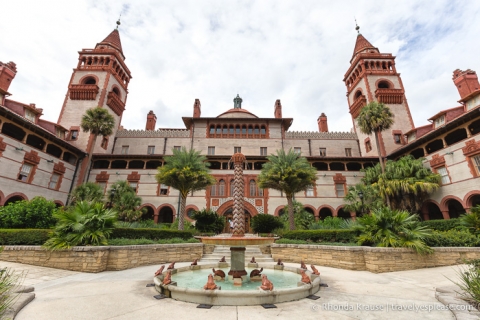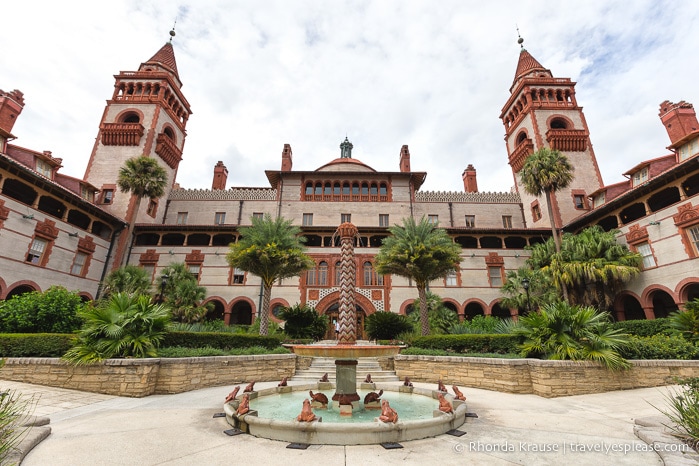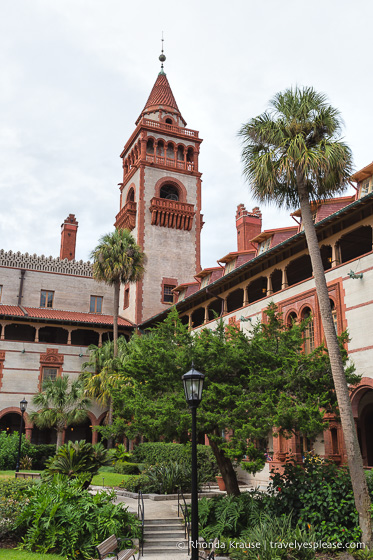 During a tour of the interior we saw a spectacular rotunda in the old hotel lobby, a grand dining hall decorated with murals, and stained glass windows by Louis Comfort Tiffany (of the famous Tiffany & Co.).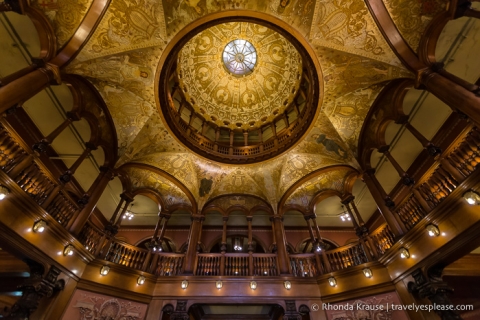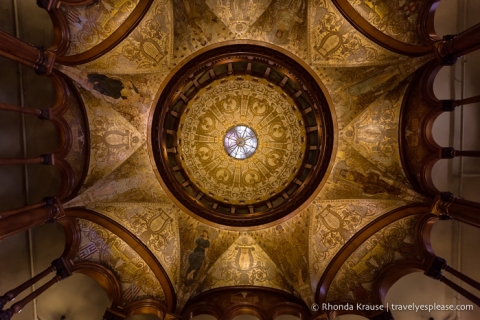 A highlight of the historic tour of Flagler College was the Flagler Room. The Thomas Edison onyx clock and Tiffany-designed Austrian crystal chandeliers were definitely competing for my attention!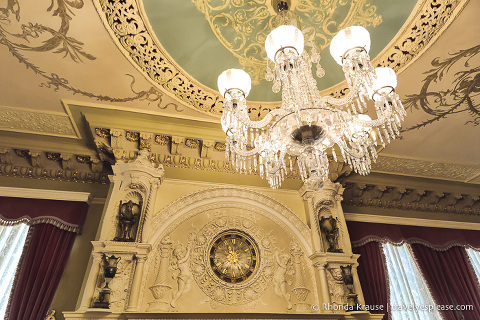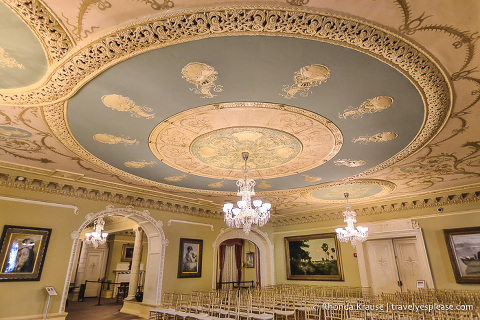 Another of Flagler's former hotels worth visiting is Hotel Alcazar, now the Lightner Museum. The hotel was bought by publisher and collector Otto Lightner to house his extensive (and random) array of treasures obtained at estate sales.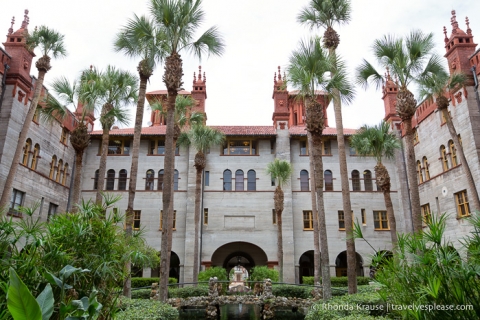 In addition to Lightner's collection, you can still see rooms of the old hotel including the Russian Baths and indoor swimming pool, believed to be the world's largest when it was built in 1888.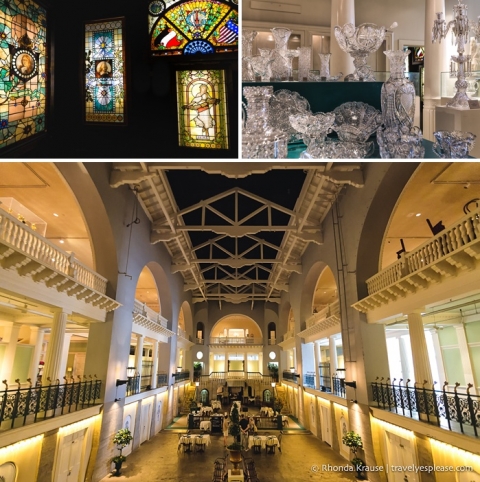 Although we don't consider ourselves to be museum people, the Lightner Museum surprisingly came up as a topic of conversation multiple times during our visit to St. Augustine. We both were amazed at how much stuff Lightner collected!
Revel in the Views
Great views and romance go hand in hand, so with that in mind we headed to the St. Augustine Lighthouse.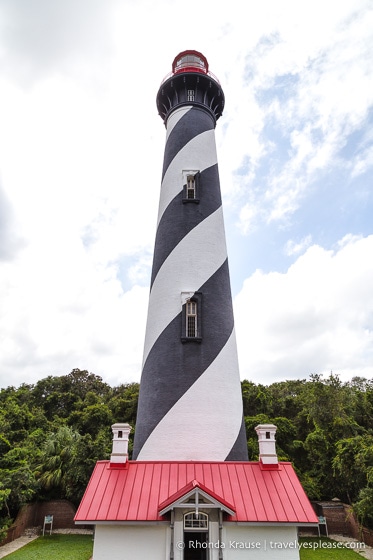 From the top there's a fantastic 360-degree view of the St. Augustine area, including Matanzas Bay and Anastasia Island. Although, I must admit, climbing the 219 steps to the top wasn't very romantic!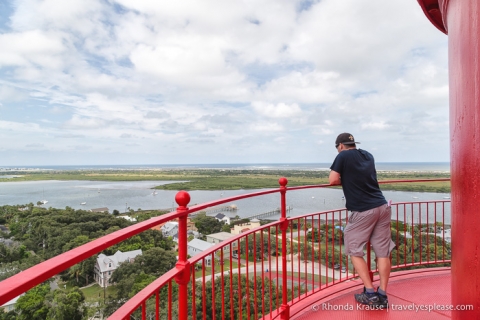 After soaking up the views and cooling breeze, we made our way back down to visit the Keeper's House, then walked the Maritime hammock nature trails. There are some signs on the trail pointing out the different plant life, but my favourite were the huge oaks in front of the Keeper's House. I loved looking up at their crooked, intermingling branches!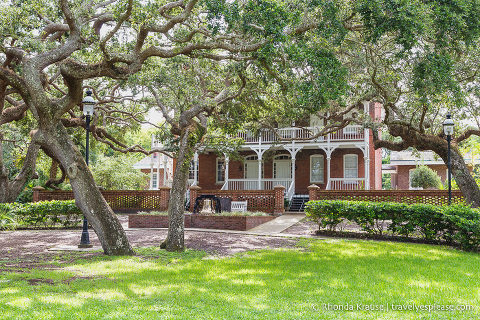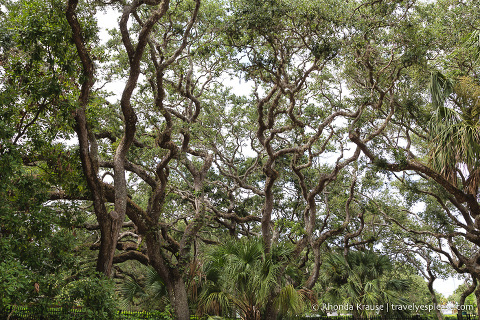 Indulge in Food and Drink
For a more classic take on romance, we headed out for some pre-dinner drinks and a delicious meal.
First stop was the St. Augustine Distillery. After a short, free tour of the distillery, we moved into the tasting room where Mike sampled their small batch spirits. On the menu that day- Florida Mule and Rum Tiki Cocktail.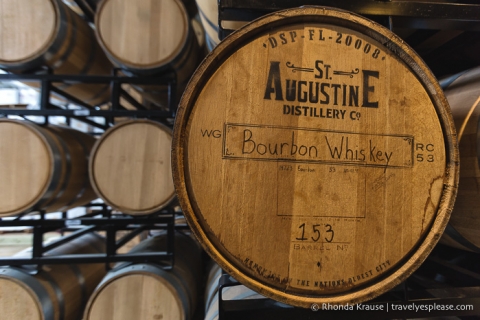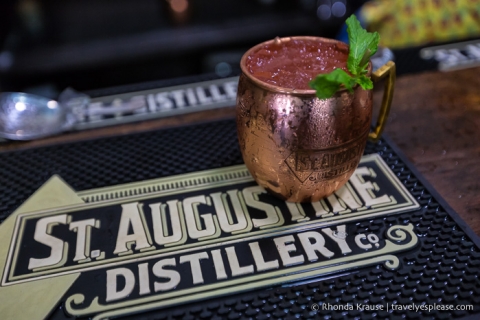 After some alcoholic appetizers, we made our way to the Raintree Restaurant for a romantic dinner. The restaurant is inside a restored 1879 Victorian home, but you can also choose to dine in the courtyard (I loved the gazebos, just big enough for one table!)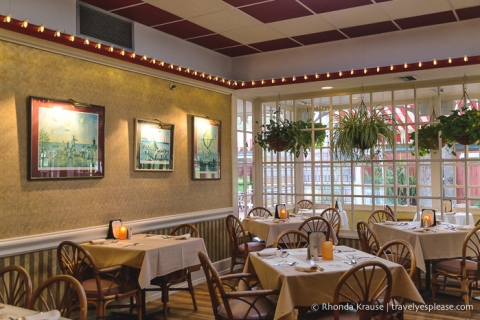 I may be a sucker for vintage houses, but the food was just as enjoyable. Delicious and sophisticated, yet unpretentious, the menu featured a blend of Mediterranean, Asian and American cuisine. I was a big fan of the dessert selections (made to order crepes!) but in the end went with the trusty Florida tradition of Key Lime Pie. Yum!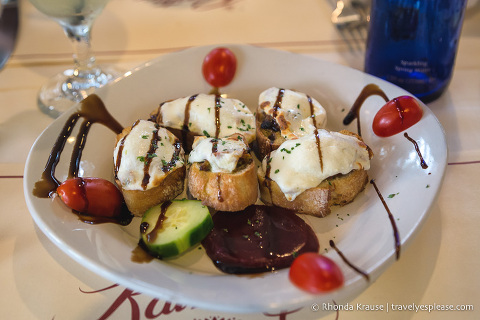 Take Part in Some Spooky Fun
Couples that scare together stay together, right?
We love doing ghost tours in haunted cities and find it a great bonding activity. Spooky settings get our adrenaline going and we naturally find ourselves keeping close to one another in an attempt to protect from any spirits that may be lurking about. Mwahahaha!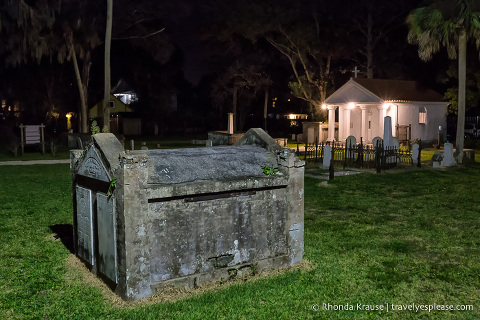 Whether you're a believer or not, ghost tours are always a lot of fun. The combination of history and mystery makes for a more interesting, and entertaining, account of past events than a daytime walking tour.
As the oldest, continuously inhabited European settlement in the United States, St. Augustine definitely has a lot of stories to tell, some more sinister than others.
During the Ghosts and Gravestones Tour we got to discover the darker side of St. Augustine. A trolley shuttled us between haunted locations as the "Ghost Host" recounted chilling tales from days long ago. We visited the Tolomato Cemetery, the Old Drug Store, Potter's Wax Museum's Chamber of Horrors, and the Old Jail. At each location there was a costumed character revealing the eerie details of incidents that happened in St. Augustine.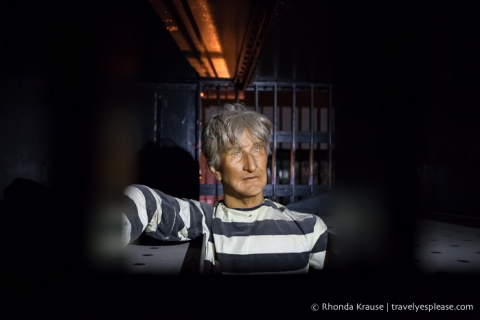 I felt a lot of creepy, ominous energy in the Old Jail, especially near the last cell on the right. These cells were where people would wait, in horrible conditions, for their execution by hanging. St. Augustine's Old Jail has been the site of so many supernatural occurrences that it's listed on the National Register of Haunted Places.
Book your Ghosts and Gravestones Tour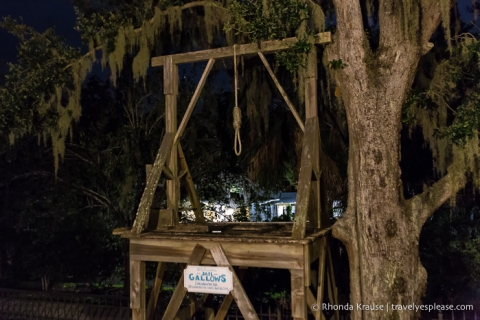 Stay at a Historic Inn or B&B
After a frightfully fun ghost tour, it was comforting to return to a cozy boutique hotel. We like to stay at smaller inns during our romantic getaways because the personalized service and friendly atmosphere create a sense of home in an unfamiliar location.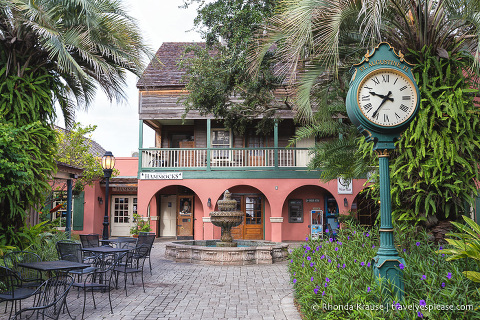 On this trip we stayed at St. George Inn, a charming boutique hotel next to the City Gate. Our king room was large, yet cozy, but the most romantic thing about it was the wrap-around balcony. We loved spending our evenings sitting in the rocking chairs looking out at Matanzas Bay, Castillo de San Marcos, and St. George Street.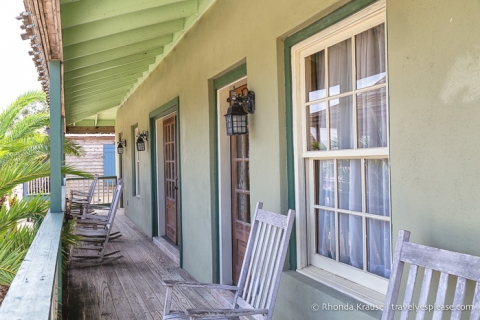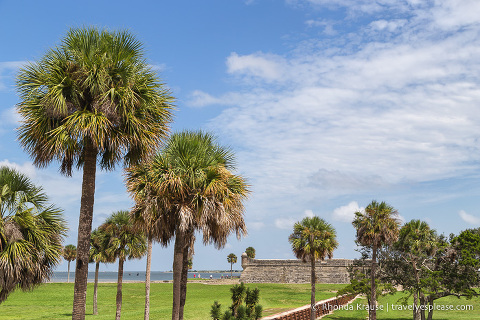 St. Augustine has more than 30 historic inns, so there are plenty of romantic accommodations to choose from.
Book your stay at St. George Inn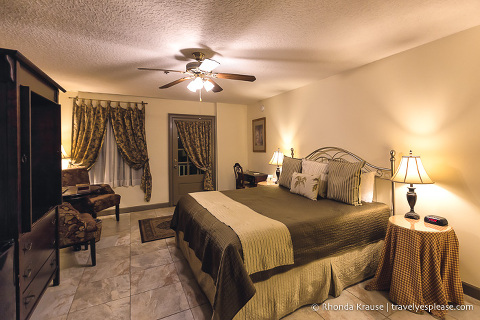 Our Next Romantic Getaway in St. Augustine
Two days in St. Augustine was long enough to give us a good sense of the city, but too short for us to do everything we wanted.
On our next romantic trip to St. Augustine, we really want to go on a sunset sailboat tour. We'd also like to sample some handcrafted chocolates during a tour of Whetstone's Chocolate Factory, explore Anastasia State Park and the grounds of Mission Nombre de Dios, take in some live music, and spend more time on the beaches. Oh, and getting pampered together at a luxury spa sounds fabulous too!
With so many romantic things to do in St. Augustine, two days is not nearly enough!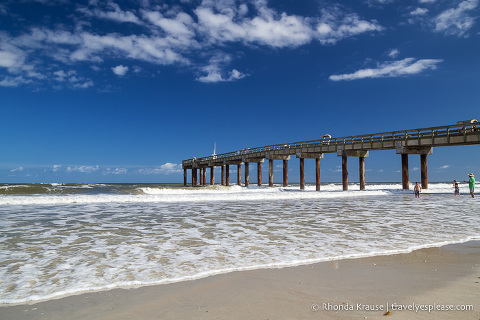 More Photos of St. Augustine
Here are some more photos of the beautiful and romantic St. Augustine!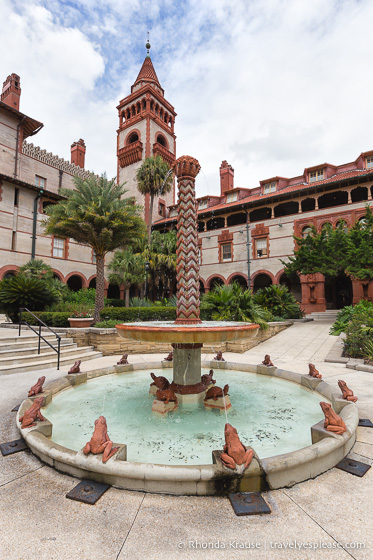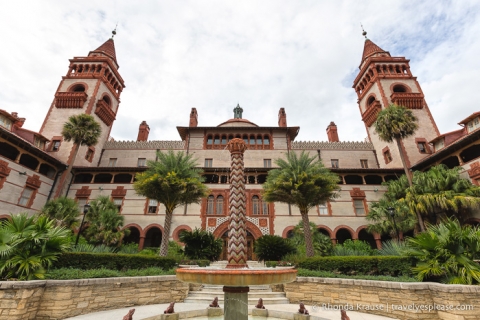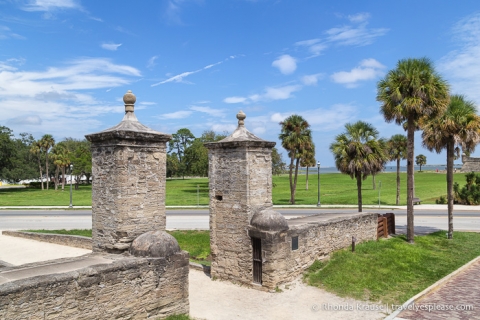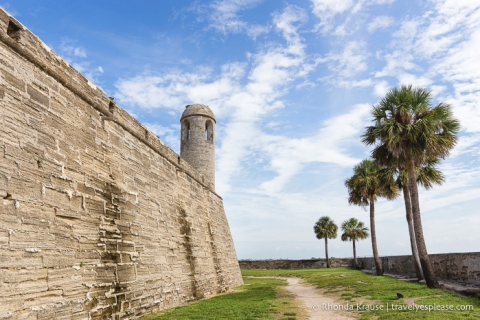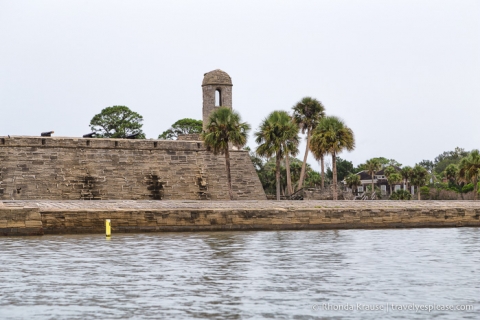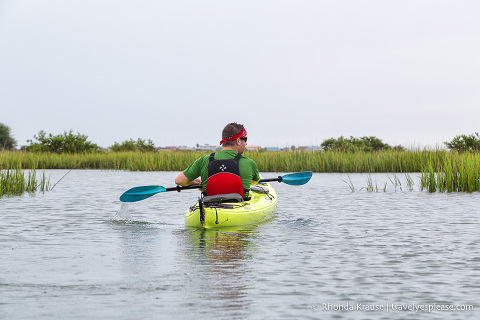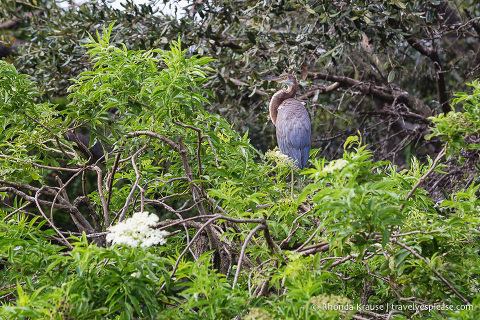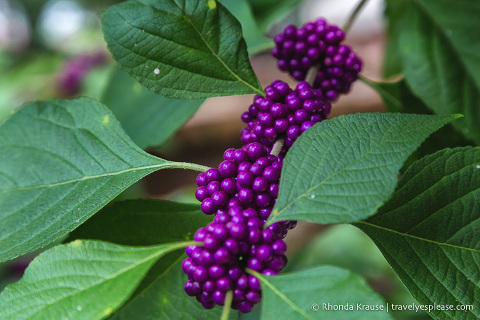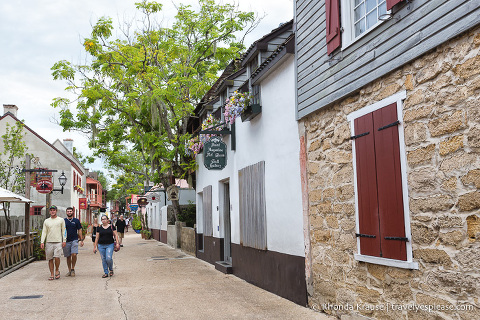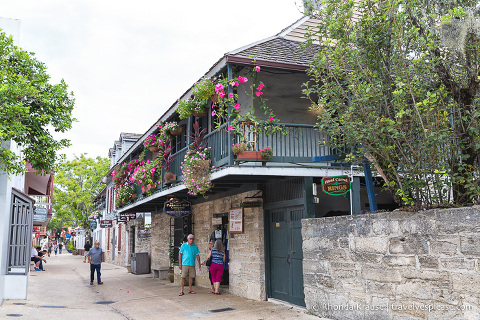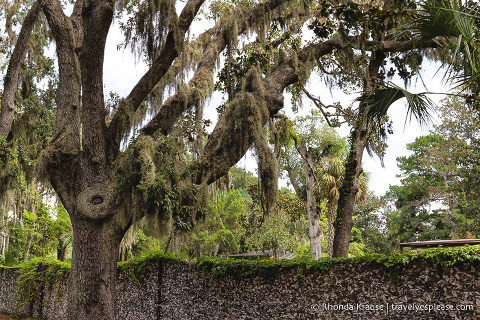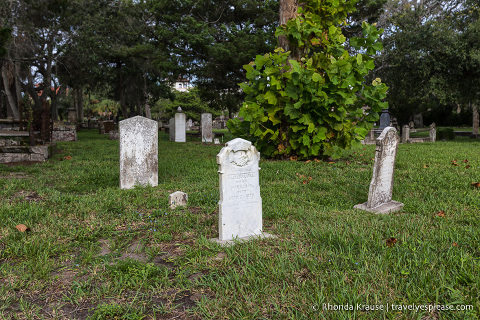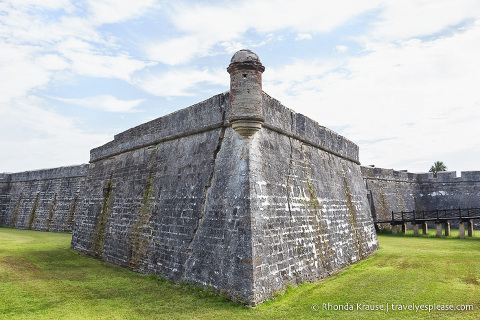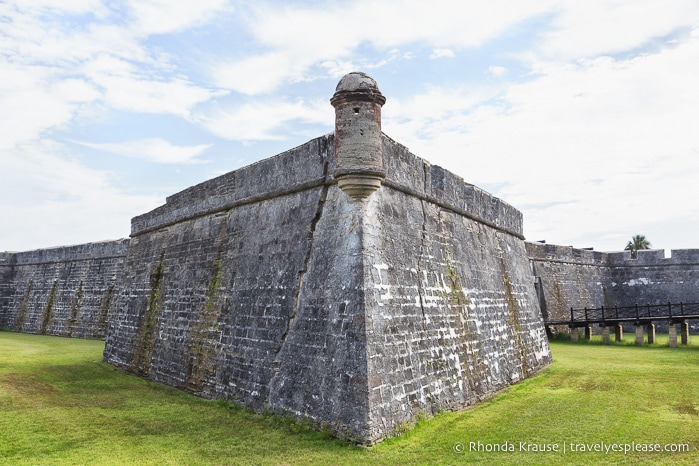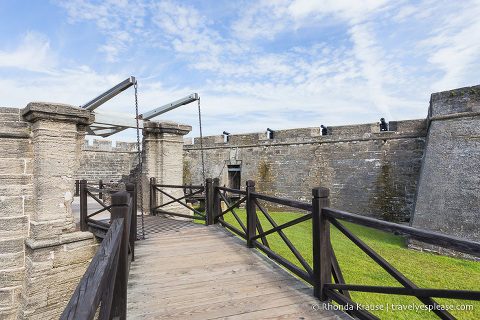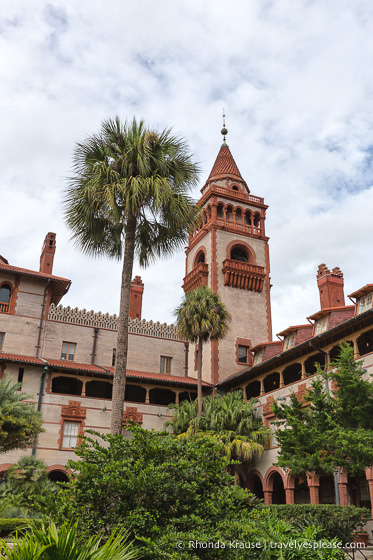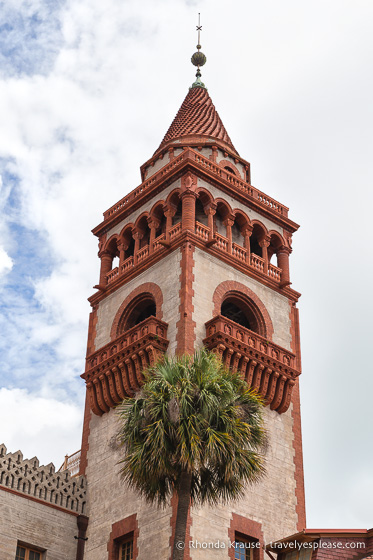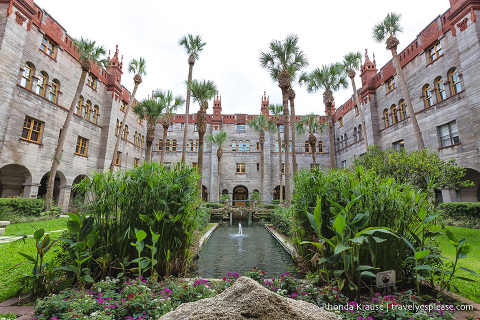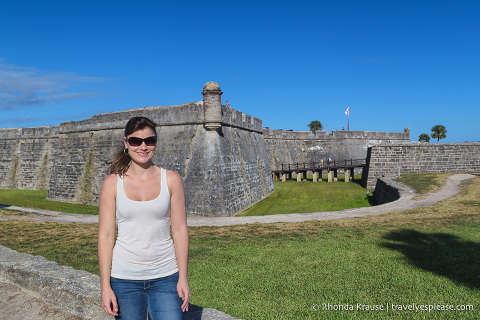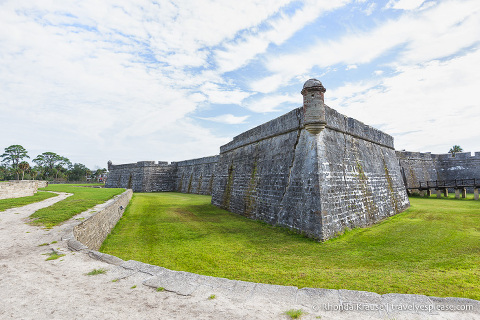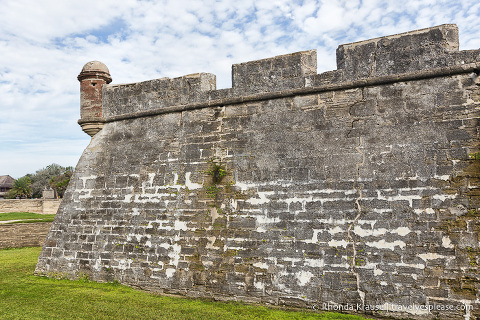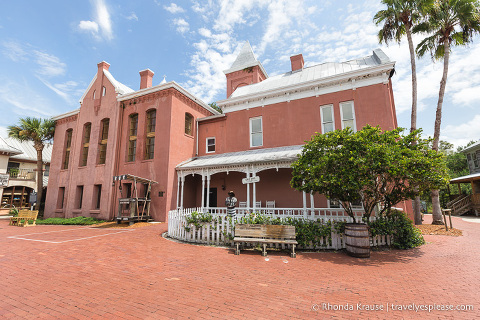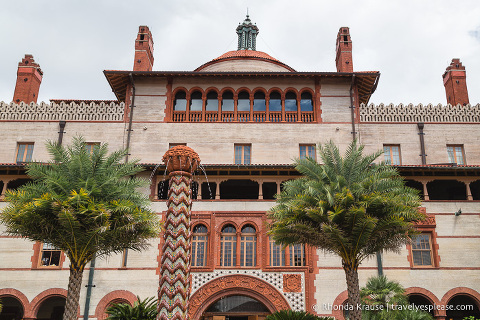 Tips for Visiting St. Augustine, Florida
Getting There: St. Augustine is about a 2 hr drive from Orlando International Airport and 50 minutes from Jacksonville.
Getting Around: The historic downtown is walkable but if you want to explore further afield (uptown, Anastasia Island) then you might want to consider using the trolleys or other public transportation.
Old Town Trolley Tours offer hop-on-hop-off service at 22 different stops in downtown St. Augustine. While the narrated trolley tours are a good way to get acquainted with the city, they're not the fastest/most efficient way to get around if you're only looking for a means of transportation. Trolleys depart every 15-20 minutes between 9:00 am and 4:30 pm starting from the Old Jail (Stop #1).
You can buy your Old Town Trolley Tour tickets here.
Parking: Parking can be tricky to find in St. Augustine, especially on the weekends. There is some metered parking on the streets but the 3 hour time limit is inconvenient. Your best bet is to use the parkade adjacent to the Visitor Information Centre (on the north edge of downtown). It's $15 per entry (confirm current rates here), but if you're staying a few days and don't plan on using your car, then it's not a bad price.
If you buy a ticket for an Old Town Trolley Tour, then you can park for the day at their Main Depot (the Old Jail), or Welcome Centre U.S. 1 for free.
Information was updated January 2022, but can change without notice. Please confirm directly with service providers.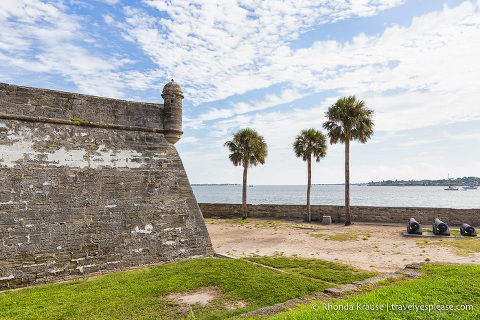 Tours in St. Augustine
Here is a trusted site where you can book tours and tickets for activities in St. Augustine.
Accommodations in St. Augustine
For your convenience, here is a list of hotels in St. Augustine. Please consider booking your St. Augustine accommodations through the included link. It costs nothing extra and helps support this website. Thank you!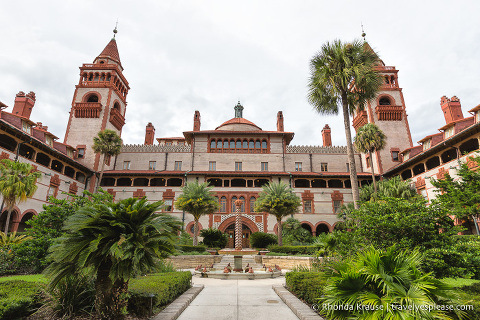 We'd like to thank the St. Augustine VCB and Visit Florida for hosting us in order to bring you this story. As always, I speak only the truth and hosts have no editorial influence on articles.
More Florida Destinations and Travel Guides