Purchases made through links earn us a small commission, at no extra cost to you.
Vancouver is one of Canada's most beautiful cities. The city's skyline is sophisticated and clean, its glass-walled buildings reflecting blues and greens from the surrounding ocean and mountains.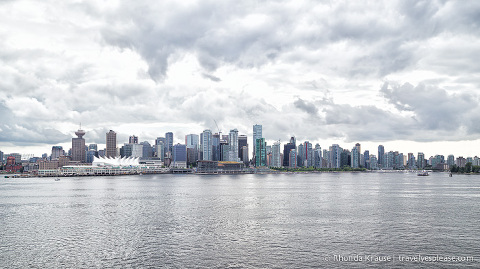 This is the fantastic view we got to enjoy of downtown Vancouver as we sailed away on our Alaska Cruise.
More British Columbia Destinations and Travel Guides