Purchases made through links earn us a small commission, at no extra cost to you.
Vienna is known worldwide as a centre of culture and art, but is perhaps most famous for its roots in classical music. A long tradition of classical music attracted many notable musicians to the city. Joseph Haydn, Wolfgang Amadeus Mozart, and Ludwig van Beethoven all played music in Vienna.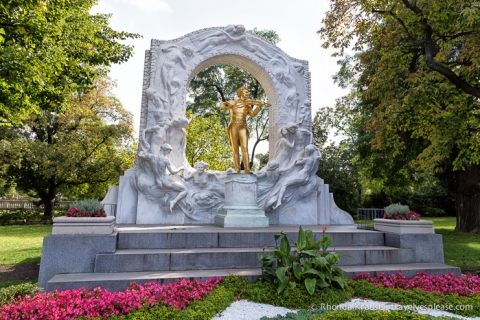 Not all musicians in Vienna moved here from other cities though. The Strauss family were 100% Viennese and their contributions to classical music are still very much respected in Vienna.
Johann Strauss II helped bring the waltz, a musical style developed by his dad, to the mainstream. The junior Strauss composed many famous waltz classics, like the Blue Danube, along with other types of dance music and operettas.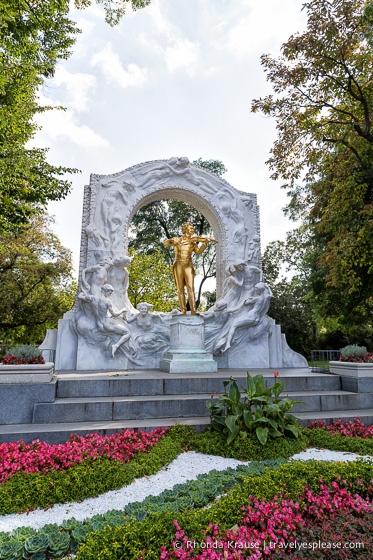 The Vienna City Park (Stadtpark) has a beautiful monument paying tribute to Johann Strauss II. A large gilded statue of Strauss playing his violin stands on a pedestal framed by a marble relief. Since the unveiling of the Johann Strauss monument in 1921, it has become one of the most photographed monuments in Vienna.
More Vienna Attractions and Travel Guides