Purchases made through links earn us a small commission, at no extra cost to you.
The Belvedere was built in Vienna in the early 18th century as a summer residence for Prince Eugene of Savoy. Designed by one of Europe's greatest Baroque architects, Johann Lucas von Hildebrandt, the complex consists of two Baroque palaces known as the Lower and Upper Belevedere.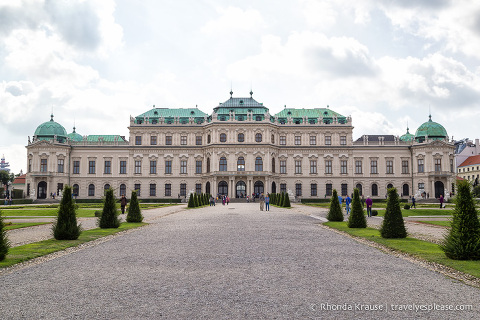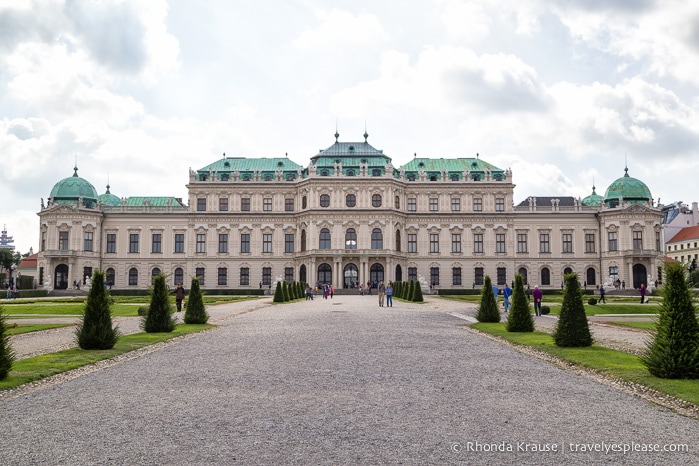 The Upper Belvedere Palace (seen here) was completed in 1723, giving Prince Eugene 13 years to enjoy the palace before he died in 1736. Since the prince did not leave a legal will, a committee was set up by Emperor Charles VI to determine who would inherit the palaces. Eugene's niece, Princess Victoria, was chosen as his heir but she had no interest in the palace. She later sold it to Charles VI's daughter, Maria Theresa in 1752.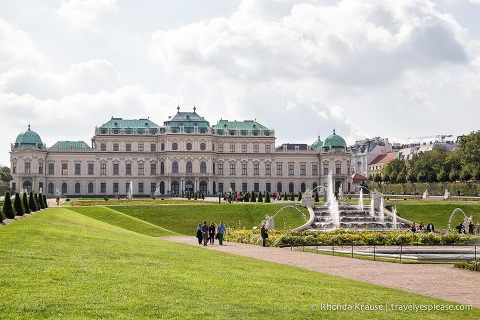 Maria Theresa decided to move the Imperial Picture Gallery into the Upper Belvedere Palace and allowed the collection to be opened to the public. This made the Belvedere one of the world's first public museums, a role it still serves today.
Today the Belvedere displays many pieces of Austrian art, including the world's largest collection of Gustav Klimt's paintings. Even Klimt's famous golden Kiss is here!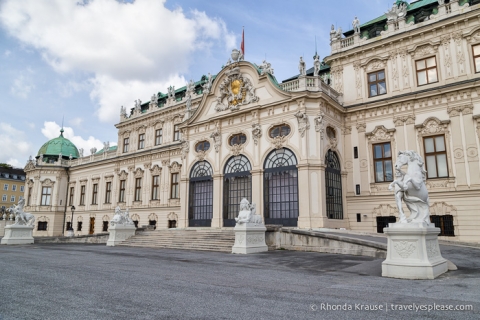 More Vienna Attractions and Travel Guides