Purchases made through links earn us a small commission, at no extra cost to you.
Just north of Place de la Concorde in Paris is L'église de St-Marie-Madeleine, or St. Mary Magdalene Church. When we first came across La Madeleine, as it is commonly called, we didn't know it was a church because the building resembles a large Roman temple. There are 52 Corinthian columns that surround the temple, topped with a sculpted frieze at the entrance.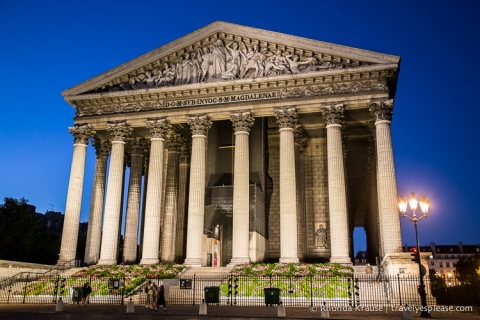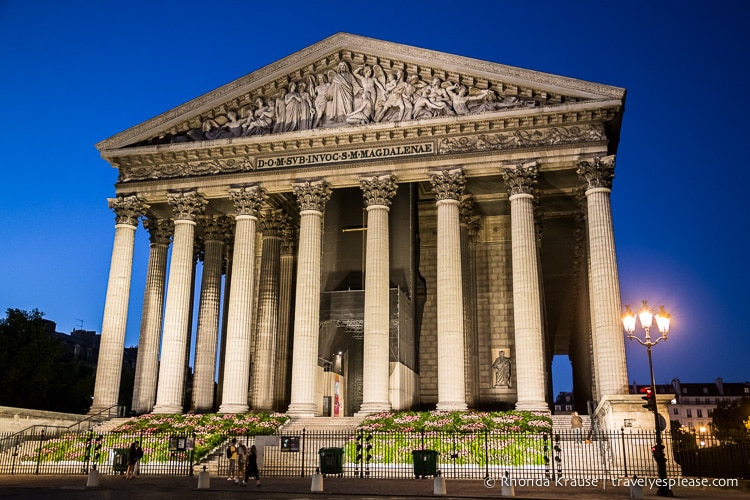 Construction of the church began in 1764, but when the original architect died three years later, his successor demolished the unfinished building, starting from scratch with his own design. The church would now be built to resemble the Panthéon, instead of the Invalides church, as was originally planned.
The building was destroyed once again during the French Revolution under Napoleon's orders. In its place, Napoleon wanted a temple built that resembled the "Maison Carrée", a Roman temple in Nîmes. The temple honored Napoleon's army until its function was replaced by the Arc de Triomphe. In 1842, the temple was consecrated as a church, as it remains today.
More Paris Attractions and Travel Guides