Purchases made through links earn us a small commission, at no extra cost to you.
Standing alone in the middle of a green meadow near Schwangau, Germany, is the pretty little Pilgrimage Church of St. Coloman. The church was named after an Irish pilgrim who, en-route to the Holy Land, is said to have rested and grazed his cattle here. St. Coloman is now honoured as the patron saint of horned cattle and horses.
Later in his travels, Coloman was mistaken as a spy. He was tortured and hanged at Stockerau, near Vienna. Miracles were reported at his grave and Austrians soon realized that he was indeed a holy man, wrongfully hanged. The locals then proclaimed him patron saint of Austria. His tomb can be seen in the Melk Abbey church where it has been since the 11th century.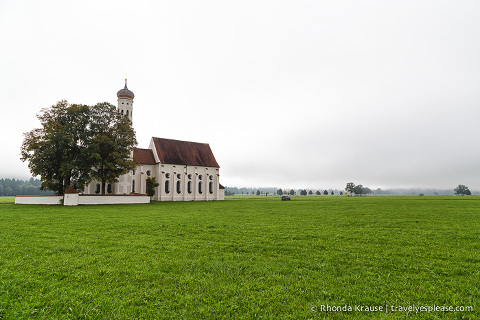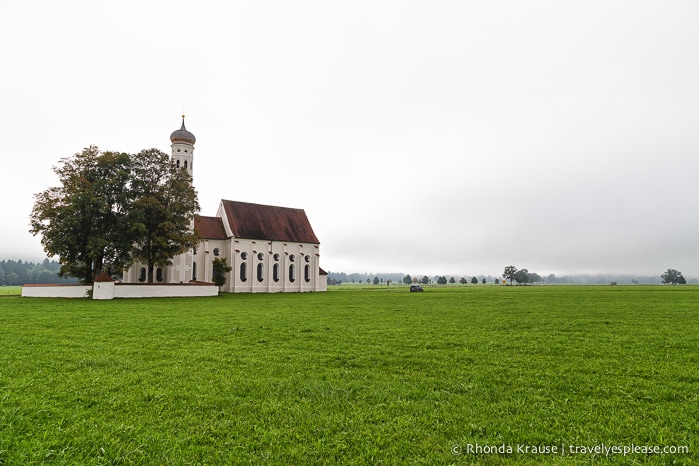 On a clear day, you can see the Bavarian Alps and Neuschwanstein Castle from the church. As you can tell, we weren't lucky enough to experience that view!
More Germany Destinations and Travel Guides