Purchases made through links earn us a small commission, at no extra cost to you.
St. Stephen's Cathedral, or Stephansdom, is one of Vienna's most visited sites. As the mother church of the Roman Catholic Archdiocese of Vienna, St. Stephen's is the most important religious building in Vienna.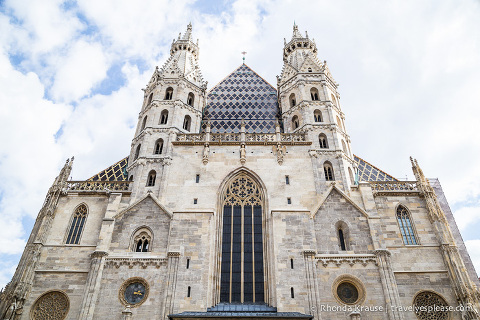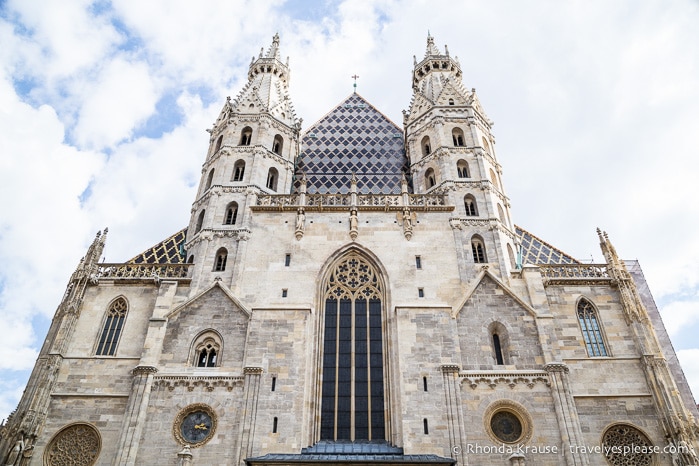 The Stephansdom was initially completed in Romanesque style in 1160, but expansions continued until 1511, many which were Gothic in design. The church is well-known for its detailed and symbolic architecture, but its multi-coloured roof of 230,000 glazed tiles has made the church one of Vienna's most recognizable symbols.
We chose not to go on a tour of the church because it was quite expensive for the all inclusive ticket (€17.90 at the time to see the cathedral, catacombs, north and south towers, and the treasury). Too bad because I would have liked to gone up the spire to get a closer look at the tiled roof!
More Vienna Attractions and Travel Guides