Purchases made through links earn us a small commission, at no extra cost to you.
As we walked around during our 3 days in Havana, I couldn't help but look across the channel and wonder- "What is that giant stone wall?" It seemed like it went on forever, spanning almost the entire hill.
The stone structure that had piqued my curiosity was actually a colossal colonial fortress, the largest in the Americas. Fortaleza de San Carlos de la Cabaña was much more than just a wall- it was a key piece to Havana's complex fortification system, guarding the narrow entrance to the Bay of Havana.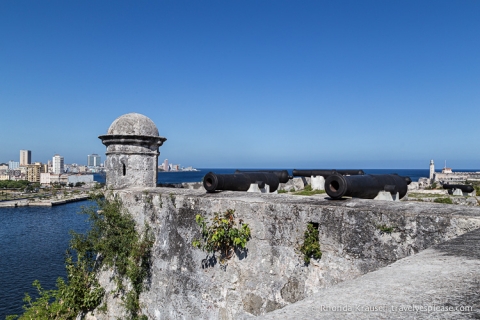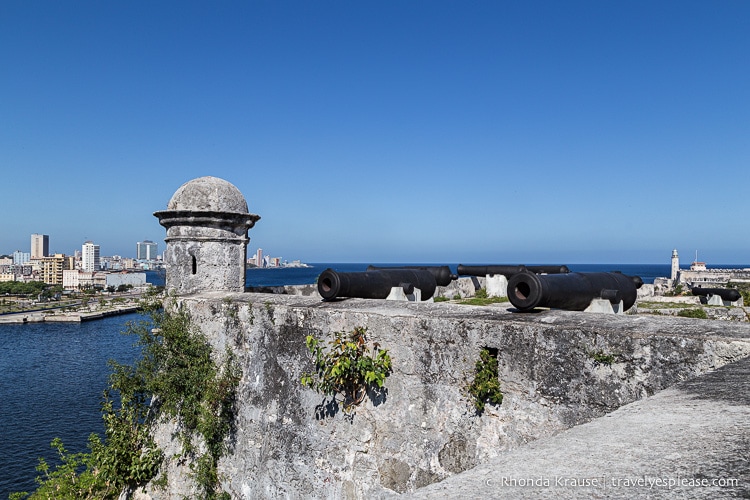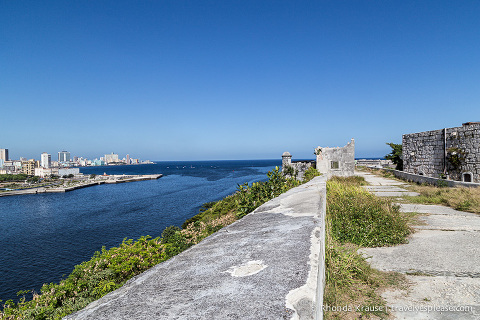 About Fortaleza de San Carlos de la Cabaña
Fortaleza de San Carlos de la Cabaña, or simply La Cabaña, sprawls for over 700 metres along the canal leading into the Bay of Havana. Built in the shape of a crown, this fortress covers 10 hectares and is reinforced by a deep dry moat on the east, and high wall panels facing the channel.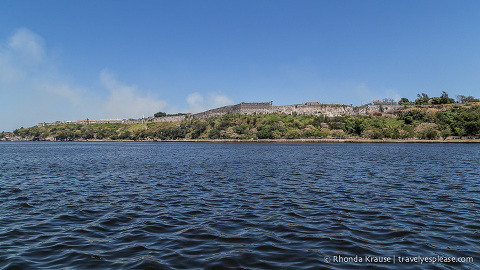 La Cabaña was so imposing and impenetrable, that no invader ever attacked it. The fortress may not have seen any battles, but it was used as a military prison by dictators Batista and Machado. Soon after the revolution, Che Guevara set up his headquarters here.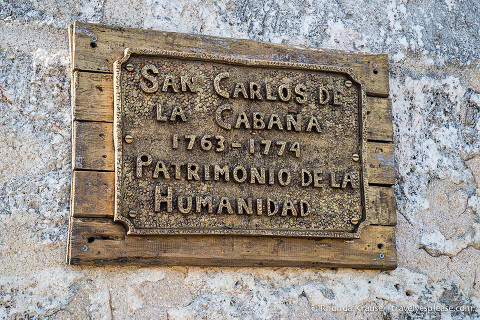 History of Fortaleza de San Carlos de la Cabaña

In 1762, the British conquered Havana after taking control of the strategically important ridge along the entrance to the bay. It would take 11 months for the Spaniards to regain the city, but once they did, they set right to work fortifying that all-important hill across the channel.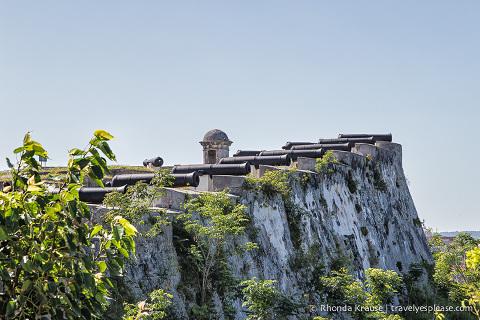 Construction on La Cabaña began in 1763 under orders from Spanish King Carlos III. About 4,000 men, including Mexican and Indian prisoners from the Yucatan peninsula, laboured on the project.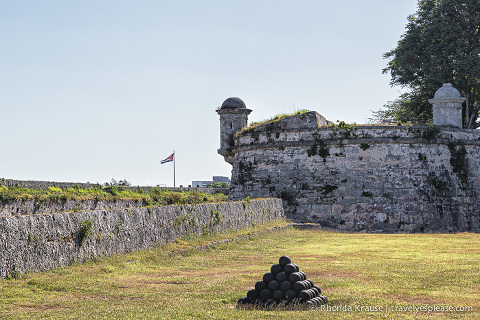 By the time La Cabaña was completed in 1774, it had cost Spain 14 million pesos. When King Carlos was informed of the expense, legend holds that he asked for a spyglass and claimed, "Such an expensive construction should be visible from Madrid."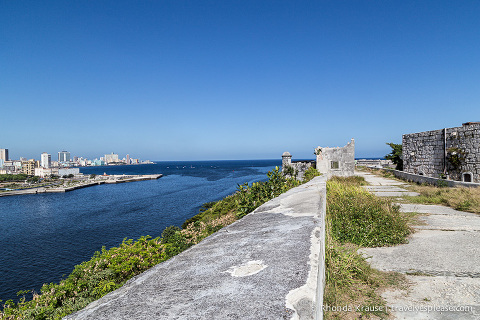 Did You Know?
Havana was the most fortified city in any Spanish colony. The city was highly prized by enemies, and a target for pirates, because of its favourable strategic position in the Caribbean.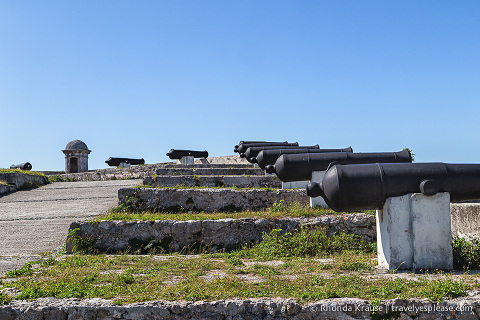 La Cabaña Today- Visiting Fortaleza de San Carlos de la Cabaña
La Cabaña is included in the system of fortresses that, along with Old Havana, were declared by UNESCO as a World Heritage Site.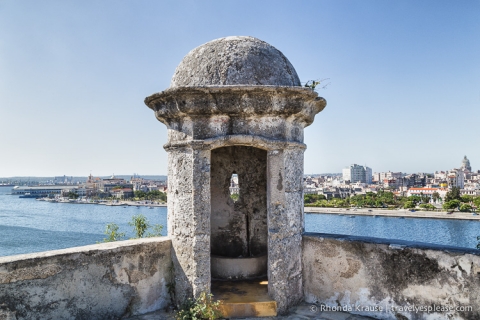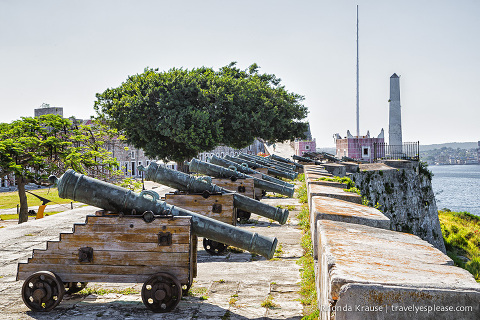 Fortaleza San Carlos de la Cabaña has been restored and is open to visitors. It hosts a military museum (the Museo de Fortificaciones y Armas) and one the most important ancient weapon collections of the country. My favourite was the catapult!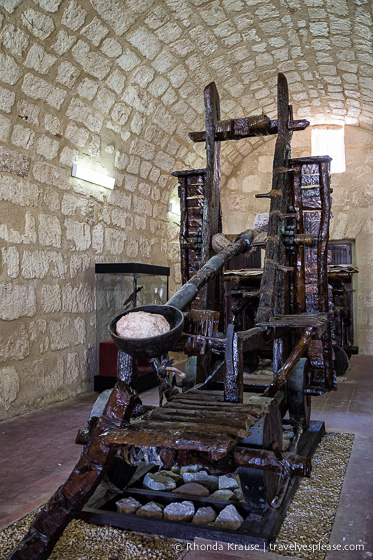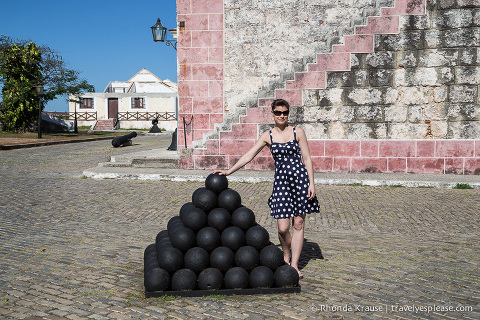 Visitors can also see a permanent exhibition of Che Guevara's personal objects at the Museo de Comandancia del Che.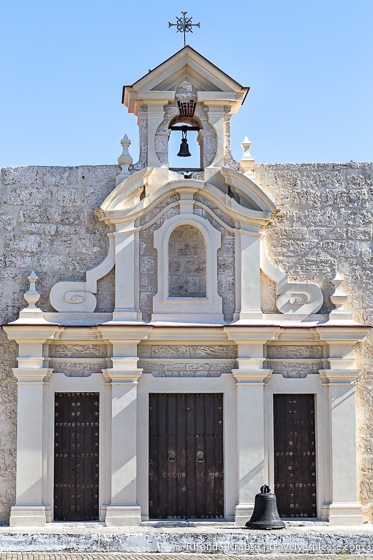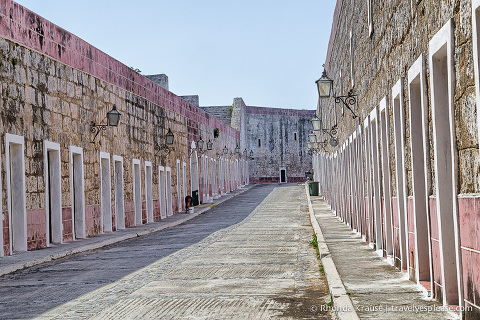 The Cañonazo
The highlight of our visit was the Cañonazo ceremony. Every night, starting at 8:30 a group of soldiers dressed in 18th-century uniforms begin a theatrical ceremony re-enacting the historical firing of the cannon. This told citizens the city gates were closed and access to the bay had been blocked by a chain.
After the ceremonial marching and drumming, the canon shot is fired at 9:00 pm sharp. Be warned, it is very loud! I tried to catch a picture of the canon firing, but the shot was so intense that my eyes instinctively closed as the boom reverberated through my chest. I could not hear much at all for about 10 minutes afterwards!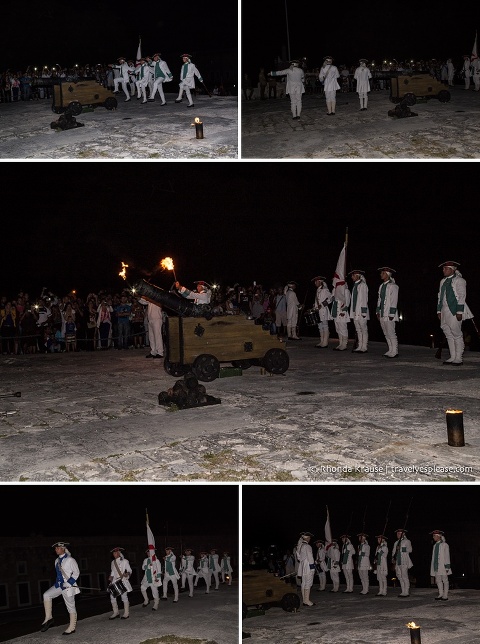 Tips for Visiting Fortaleza San Carlos de la Cabaña
La Cabaña is open daily from 10:00 am – 10:00 pm.
The fortress is easily reached by cab. It's a bit of a dead end with not much else around, so you may want to have your cab wait for you.
The Cañonazo ceremony can be done independently or as part of an organized excursion. Shuttle bus transportation to the ceremony was offered by our hotel.
More Cuba Destinations and Travel Guides