Purchases made through links earn us a small commission, at no extra cost to you.
On our way home from our Alaska cruise, we decided to take the scenic route back to Edmonton. Well, it was more of a scenic detour since it wasn't even close to the normal route we usually take home from Vancouver!
Anyone who knows me is aware that I am a stickler for efficiency, and that means always taking the most direct route from Point A to B. However, our little detour through the North Cascades in Washington made me forget about all about efficiency, and instead sit back and enjoy the ride.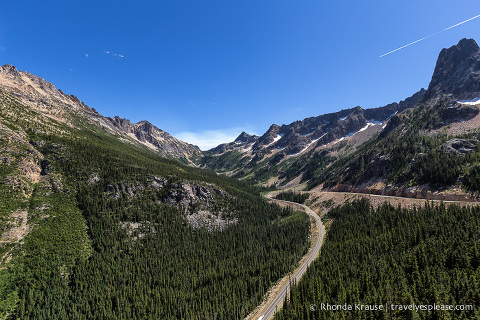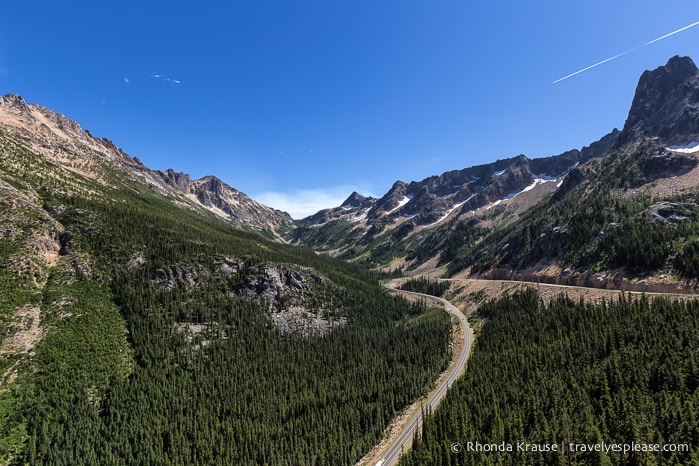 The scenery along Washington's North Cascades Highway was gorgeous- well worth adding a few extra travel days! State Route 20 took us through the northern part of the Cascade mountain range, past many beautiful vistas, distant glaciers, peaceful forests and vibrant lakes.
We didn't make too many stops along the way, but did spend some time at Diablo Lake and the Washington Pass overlook, which offers a great view of Liberty Bell Mountain.
We ended our drive in the small western-themed town of Winthrop, which is just east of North Cascades National Park. It was a cute place to spend the night and relax after a memorable road trip!
Photos from the North Cascades Highway
Since we wanted to have enough time to enjoy Winthrop, we only made a few stops during our drive on the North Cascades Highway. Here are some photos from the two scenic outlooks we visited- Diablo Lake and my personal favourite, Washington Pass.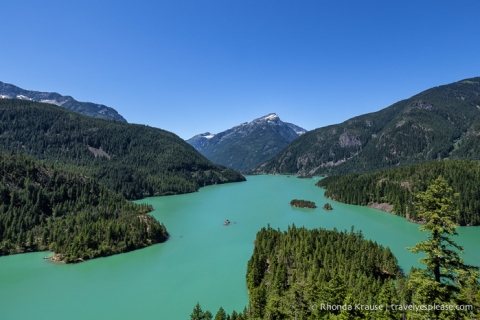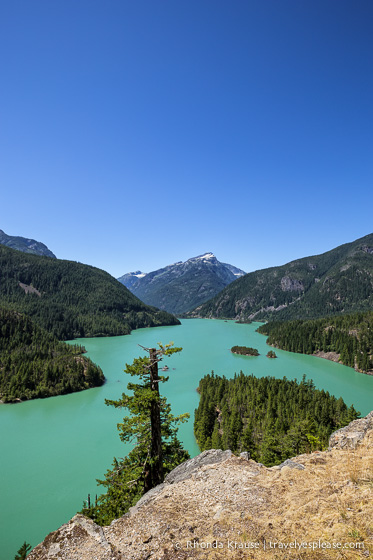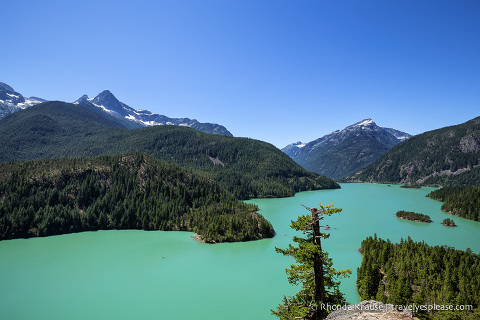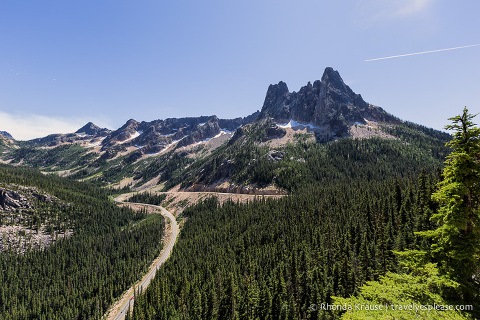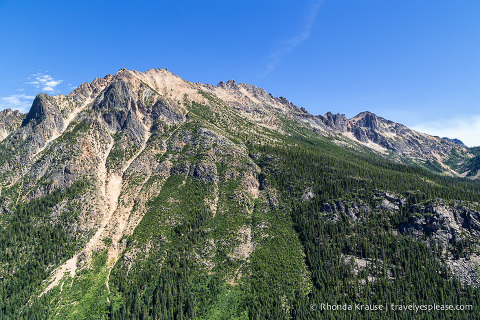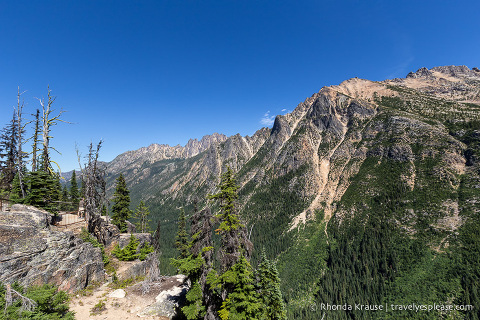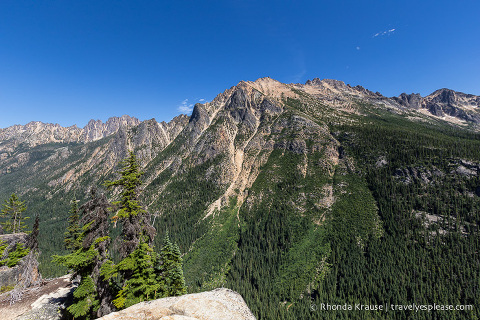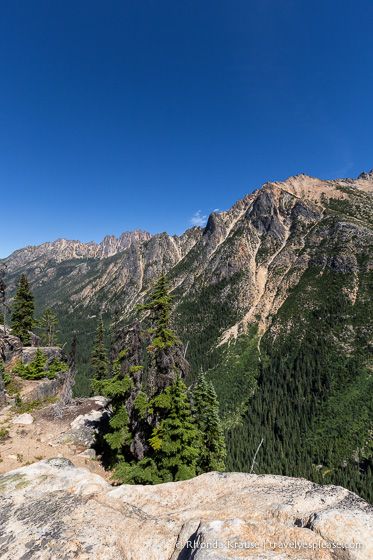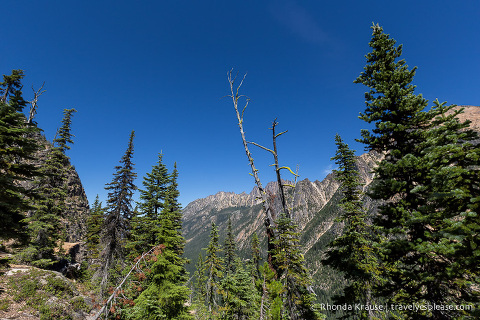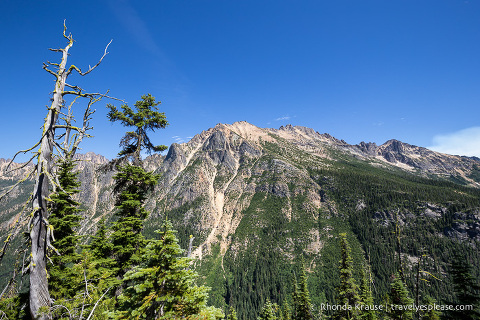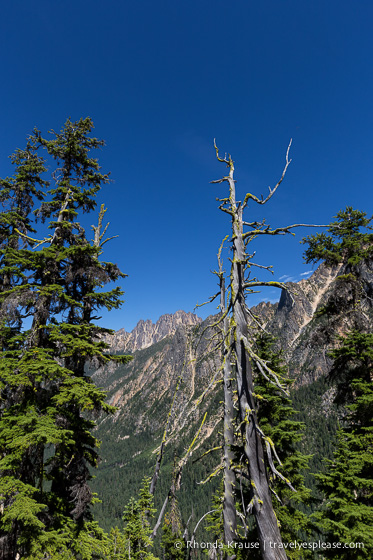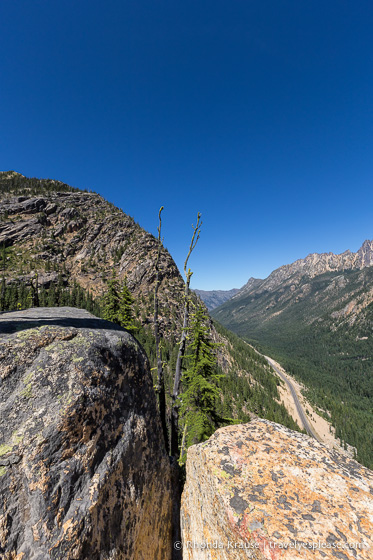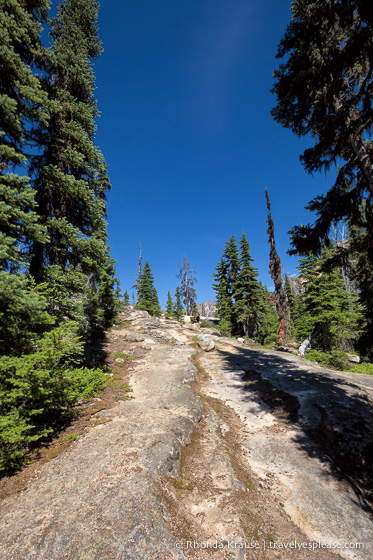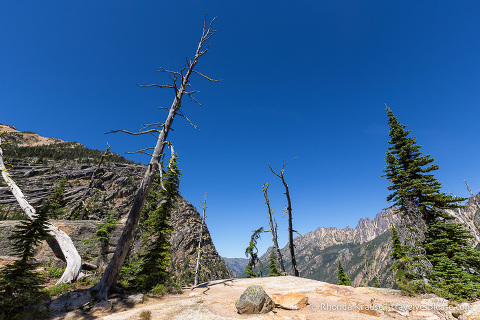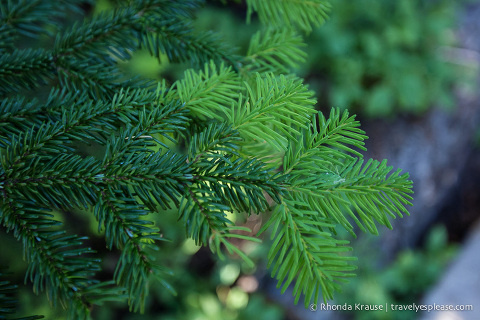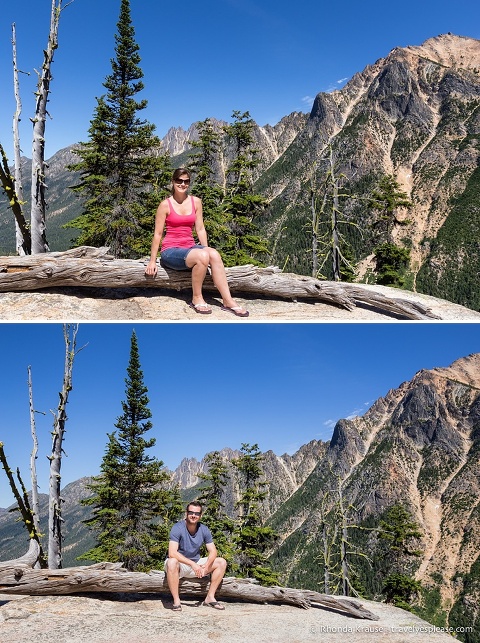 Tips for Driving the North Cascades Highway
Our drive time from Vancouver to Winthrop was about 5 hours, including a few rest stops and time spent at Diablo Lake and the Washington Pass overlook. The total driving distance was 333 kms.
State Route 20 (North Cascades Highway) is part of the Cascade Loop, a 400-mile driving tour through the Cascades.
At the Washington Pass overlook there is a short paved trail, with interpretive signs, that passes through sub-alpine forest to a wonderful view of Liberty Bell Mountain. There are also restrooms and picnic tables making this a good place to stop for a rest.
Portions of North Cascade Highway are closed during the winter (late November- late April/early May) because of avalanche danger and hazardous snow conditions. The highway closes on the west side at milepost 134 and on the east side at milepost 171 (basically east of Diablo and west of Mazama).
Check the Washington State Department of Transportation's website for current road closures and driving conditions.
Information was correct at the time of publishing, but can change without notice. Please confirm directly with service providers.
More United States Destinations and Travel Guides