Purchases made through links earn us a small commission, at no extra cost to you.
On the northwest side of Lake Saiko, one of the Fuji Five Lakes, is a charming village called Saiko Iyashi no sato Nenba.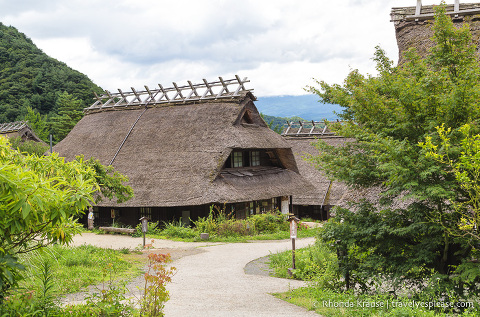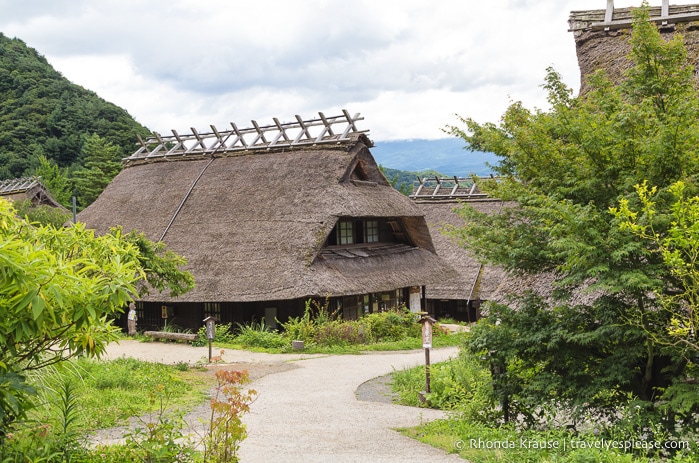 This traditional Japanese village was once a small farming community until it was destroyed by a typhoon in 1966. It has since been recreated and turned into an open air museum where you can admire thatched roof houses, learn about Japanese crafts and culture, and taste local foods.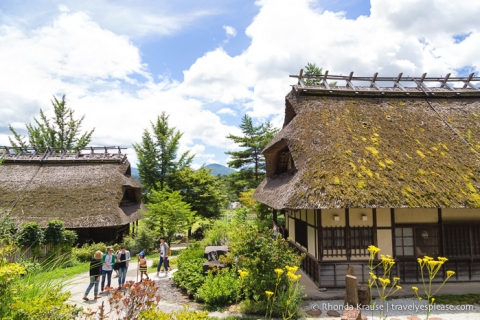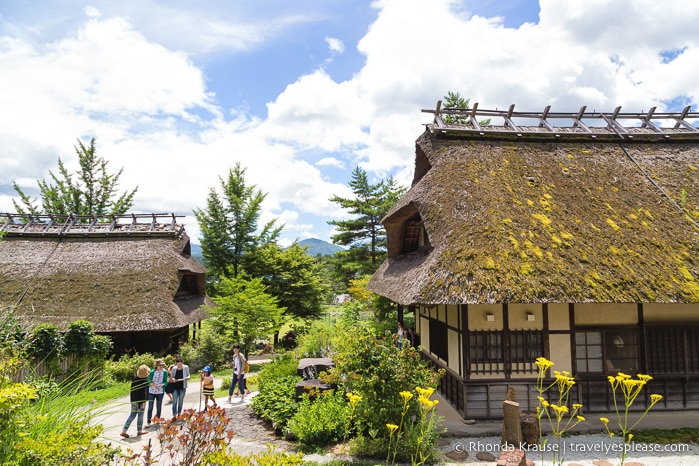 My Visit to Saiko Iyashi no sato Nenba
There was no mention of Saiko Iyashi no sato Nenba in my Japan guidebooks, but I'm glad I discovered it since it's one of the more interesting places in the Fuji Five Lakes area.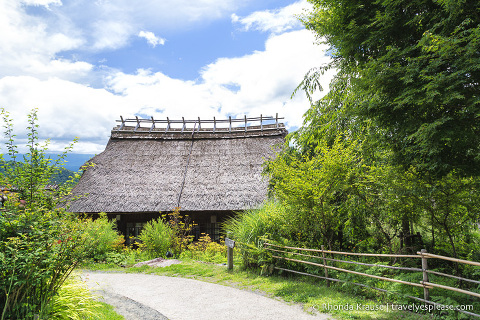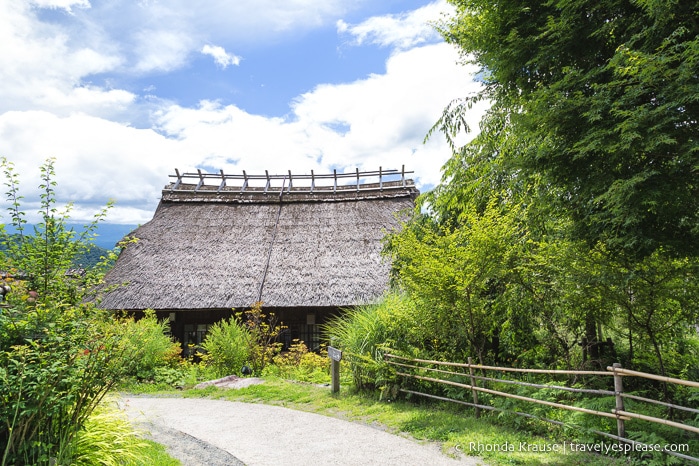 I initially wanted to visit because of the thatched roof houses, but the village had so much more to offer than cute, old-time scenery.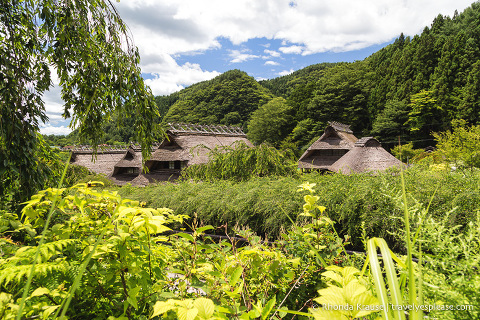 There is something different to see and do inside each of the 20 houses. Some are more museum-like with informational displays, while others host hands-on experiences such as a pottery workshop.
While I didn't make any of my own crafts, I enjoyed looking at the different creations on display. I saw crepe-cloth ornaments, handmade paper, pottery and handwoven fabrics. They were far better than anything I could make!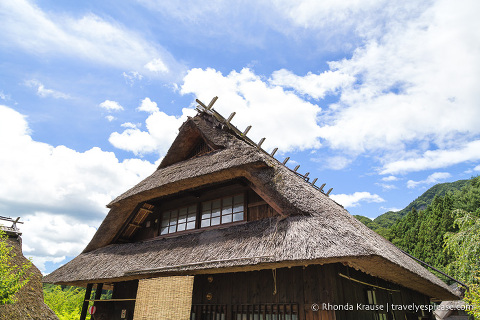 For something different than crafts, stop in at the Erosion and Sediment Control Museum. I know it sounds kind of boring, but it was actually interesting to see how the typhoon affected the original Nenba settlement.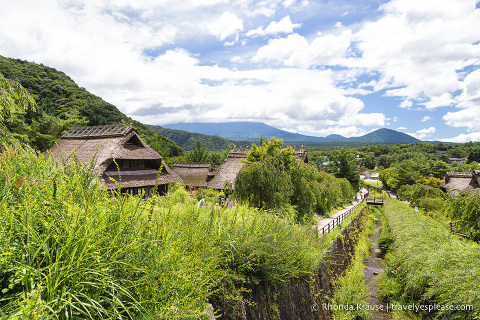 Even though there was so much to explore inside, I spent most of my time walking around the grounds. I could not get over how cute the houses were!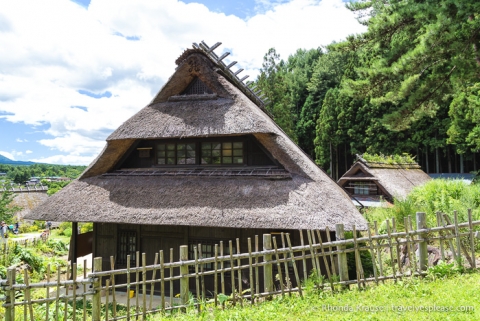 What made these houses so unique were the roofs. They were designed to look like a samurai warrior helmet, a style of construction is known as Kabuto-zukuri.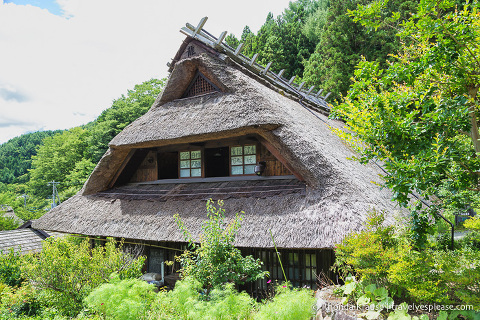 Another building that stood out was the watermill house, used for grinding buckwheat, wheat and rice. There also was a reconstructed charcoal kiln, since charcoal production used to be a main industry of the Nenba area.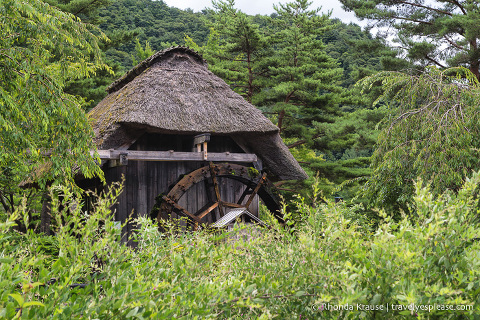 The thing I was most looking forward to at Saiko Iyashi no sato Nenba was gazing over the rooftops at Mt. Fuji in the distance. Unfortunately, it was a cloudy day and all I could see was the bottom half of the mountain. Sigh….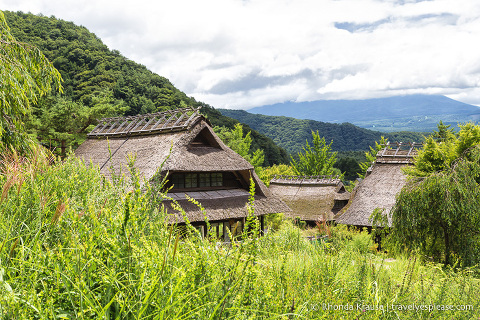 Before leaving the village I ordered a sweet treat from one of the shops. Had I not already had lunch plans, this would have been a good place for a meal. There are a couple different restaurants serving local specialties such as Houtou, stone-ground Soba noodles and hand rolled Udon.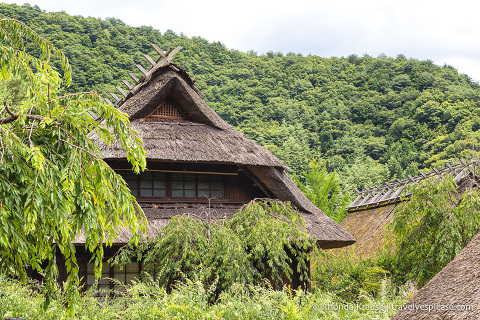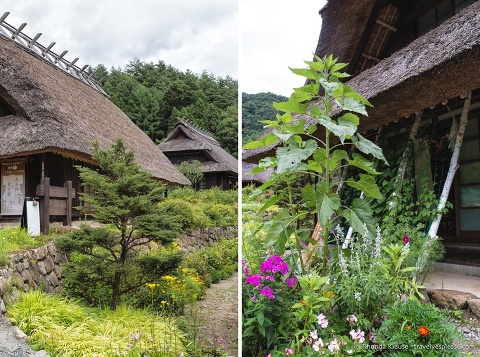 If I visit Saiko Iyashi no sato Nenba again, I'll make sure to save some time to eat noodles and do crafts!
Tips for Visiting Saiko Iyashi no sato Nenba
Opening Hours: The village is open daily year round. From March- November hours are 9:00 am- 5:00 pm. From December- February hours are 9:30 am- 4:30 pm. Last entrance is 30 minutes before closing time. Confirm current hours here.
Admission Fee: Entrance costs ¥500 for adults, ¥250 for children.
Information was updated June 2022, but can change without notice. Please confirm directly with the venue.
Accommodations in Kawaguchiko
Kawaguchiko is the most convenient place to stay in the Fuji Five Lakes region. For your convenience, here is a list of hotels in Fujikawaguchiko. Please consider booking your Kawaguchiko accommodations through the included link. It costs nothing extra and helps support this website. Thank you!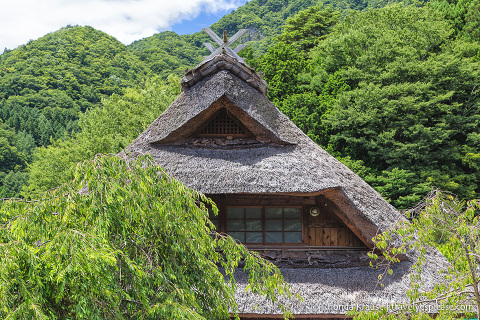 More Japan Destinations and Travel Guides