Purchases made through links earn us a small commission, at no extra cost to you.
A visit to Ketchikan would not be complete without a walk down the historic boardwalk of Creek Street.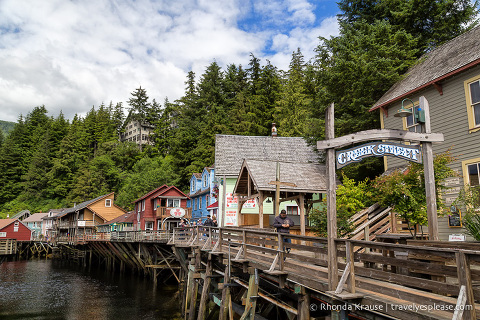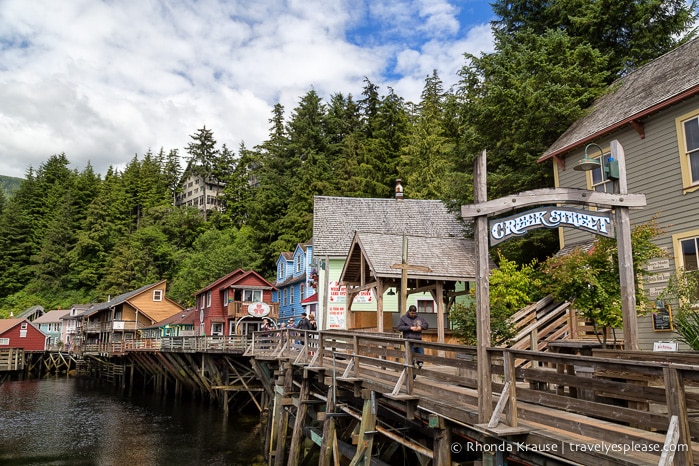 Creek Street is a collection of restaurants, shops, museums and private homes built on wooden pilings above the shores of Ketchikan Creek. While its colourful buildings definitely caught my eye, even more intriguing was the history of Creek Street.
Back in the 1920's, Ketchikan's number one industry was prostitution and Creek Street was the red light district. There were over 20 brothels on this small street alone! Even if you weren't looking for female company, Creek Street was still the place to be to enjoy a drink. During prohibition, smugglers would bring in Canadian whiskey to the backroom saloons. Since the street is built over the water, many buildings had trap doors so bootleggers could row their boat up during high tide to discretely deliver their goods.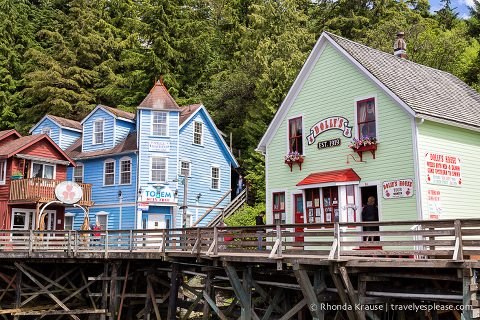 Ketchikan is a popular stop on many Alaska cruises. Besides exploring the town, there are plenty of other activities available including flightseeing over Misty Fjords National Monument and bear viewing at Neets Bay.
More Alaska Destinations and Travel Guides