Purchases made through links earn us a small commission, at no extra cost to you.
I'm almost 100% sure that anyone who has been to New Orleans will rave about what a fantastic city it is. There really is something for everyone- a vibrant music scene, delicious food, beautiful architecture, a party atmosphere, quiet parks, even ghosts. Yes, there really is everything!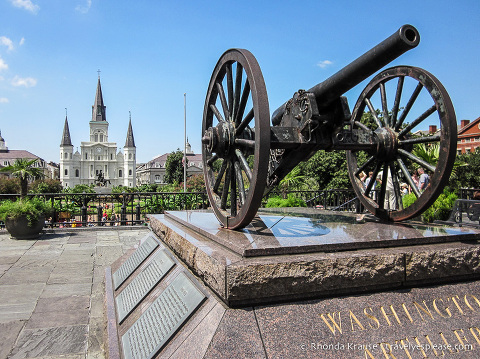 Mike and I easily spent a week on a romantic getaway in New Orleans and never once got bored. Even though there was plenty to do in the city, we wanted to explore the surrounding area on some day trips from New Orleans.
Day Trips From New Orleans
I've always been curious about the south- its history, culture and landscape. In the movies I've seen antebellum mansions, sprawling plantations and quiet, mossy bayous. I wanted to see this all in real life, not just on a movie screen.
Luckily, New Orleans is just a short drive from many notable plantations and is surrounded by numerous lush bayous. Just up the Mississippi river is a famed, historic battlefield.
We were fortunate to have enough time in New Orleans to be able to do a few short trips out of town. Here's a look at our three enjoyable day trips from New Orleans!
Chalmette Battlefield
Just 8 kilometers south of New Orleans are the grounds of Chalmette Plantation, site of the 1815 Battle of New Orleans. It was the final major battle of the War of 1812, considered to be the greatest American land victory of the war.
It was here the invading British army was defeated by Major General Andrew Jackson's American Forces, the victory boosting morale after one of the most disastrous wars in American History.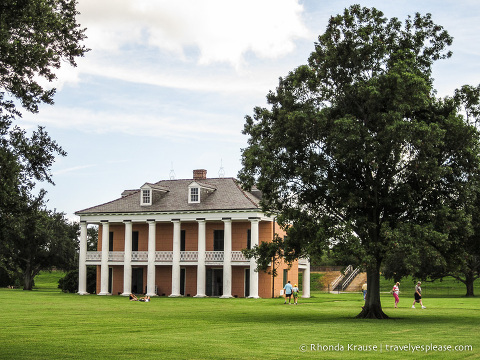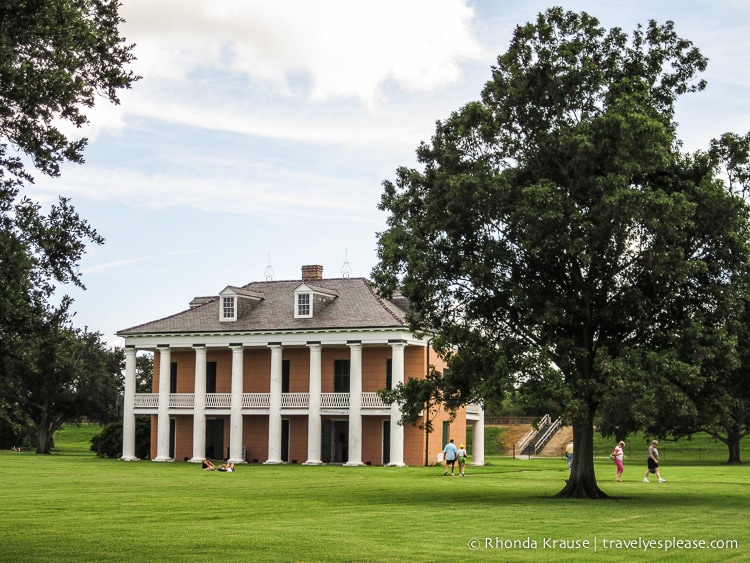 Chalmette Battlefield is easily reachable from New Orleans. We decided to sign up for the Battlefield Cruise on the Creole Queen Paddlewheeler, so we could enjoy a relaxing ride up the mighty Mississippi. I love how the cruise started off by playing Johnny Horton's song "The Battle of New Orleans." It really set the mood!
During the cruise the captain gave a detailed narration about the history of New Orleans and the landmarks we passed along the river. It wasn't a particularly scenic trip, but still a nice way to spend a sunny afternoon.
When we arrived at Chalmette, we started our visit at The Malus-Beauregard House, an antebellum plantation home. Here we were given some background about the Battle of New Orleans before we were allowed to wander freely around the site.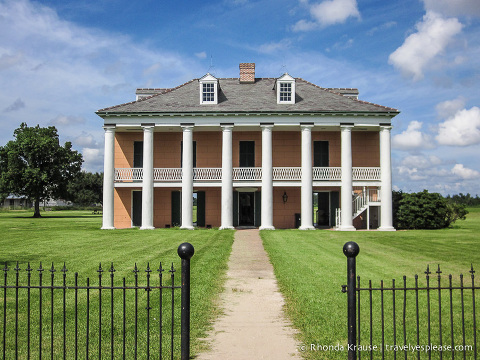 We first headed out to the battlefield, which to this day remains a large open field. There are markers along the field which show the approximate locations of American and British forces during the battle. Next we checked out the old cannons that line the field. They are very different from what you would see today!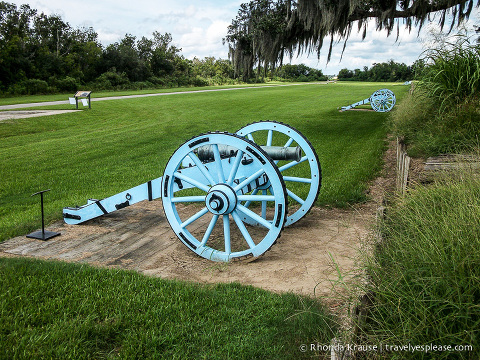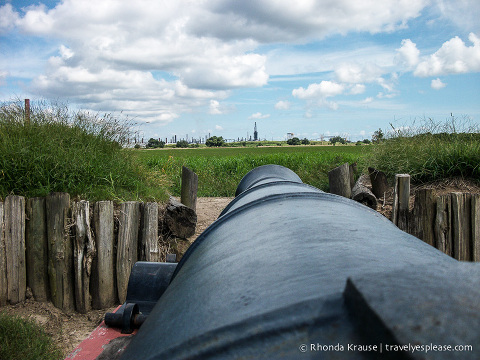 Before heading back to the boat we visited the Chalmette monument, which is built in the style of an Egyptian obelisk.
Details:
The excursion took 2.5 hours, including the cruise on the Creole Queen Paddlewheeler and time at Chalmette Battlefield.
Cruises run daily but may be altered or cancelled due to weather.
Swamp Tour
Looking for a little adventure, we decided to go on a swamp tour in Jean Lafitte National Historic Park and Preserve.
The tour was so much fun and just what I had imagined! A covered swamp boat took us into privately owned bayous where we floated across bright green water, past lush vegetation and cypress trees draped in Spanish moss. We were always on the lookout for wildlife and saw many large birds and alligators.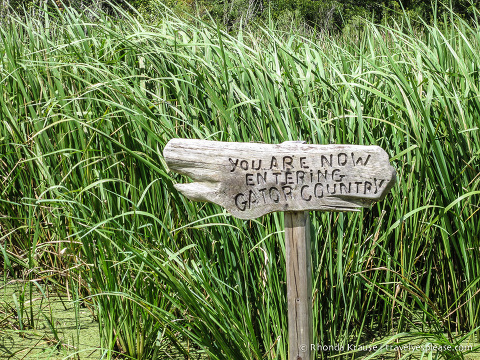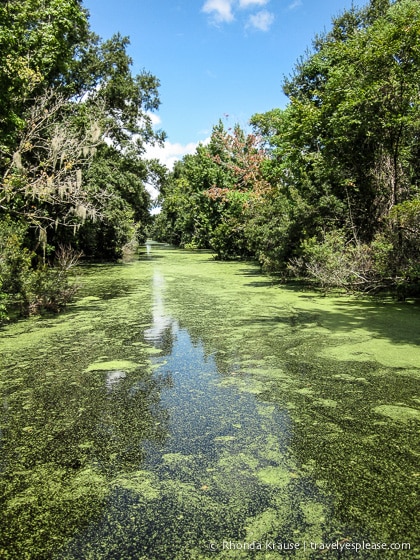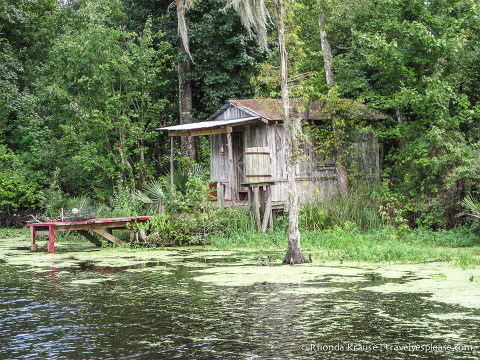 The craziest thing was when our captain, who is native to the area, called over an alligator to the boat. He actually called the gator by name, like it was a pet dog, and continued to make some weird noises until the gator swam up to us. Then the gator climbed halfway onto the boat! I was nervous and excited all at the same time, but couldn't get a good photo because somebody leaned in front of me.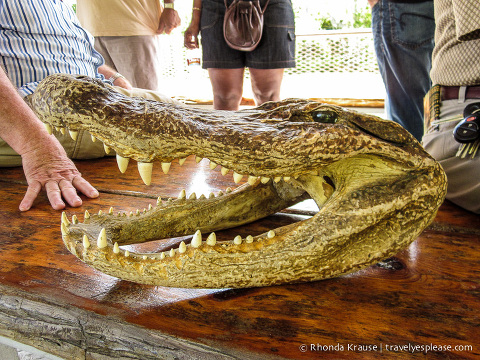 Our guide was excellent and shared with us legends and lore about Louisiana's wetlands and the creatures that make their homes here. It was a great way to spend an afternoon and I didn't feel like I had truly experienced Louisiana until this tour. This was definitely my favourite day trip from New Orleans.
Details:
The swamp we visited is located only 25 minutes from New Orleans in Jean Lafitte National Historic Park and Preserve.
Jean Lafitte Swamp Tours are available daily and depart 3-4 times per day. Tours are 1 hour 30 minutes long.
You can buy tickets that include transportation from New Orleans, or drive yourself to the park and pay only for the tour.
Oak Alley Plantation
Another place that is easily visited on a day trip from New Orleans is Oak Alley Plantation. There are many plantations in the area you can visit but we chose Oak Alley. I had seen many photos of Oak Alley and it looked absolutely beautiful!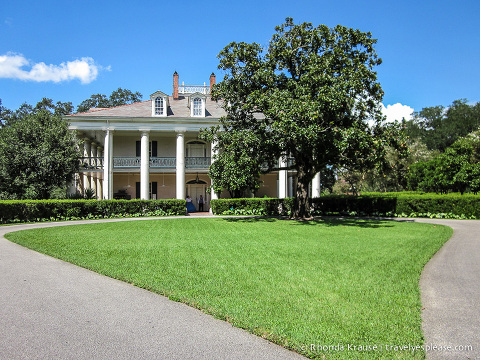 Oak Alley was a sugar cane plantation until economic troubles caused by the civil war, along with the end of slavery, made it no longer economically feasible. It was originally named Bon Séjour (Pleasant Sojourn), but soon was nicknamed "Oak Alley" after the 28 massive, live oaks lining the path to the plantation house.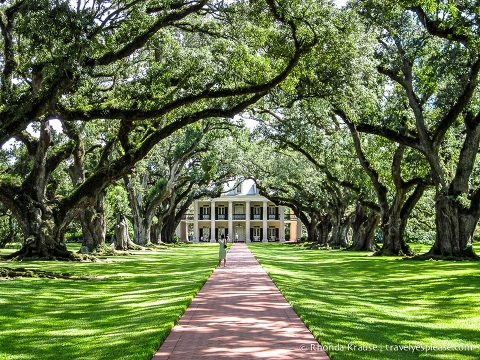 Our tour took us inside the Greek Revival plantation home, where you really feel the romance of another era. It's a beautiful home, but what I enjoyed the most was hearing the stories of the people who lived and worked there.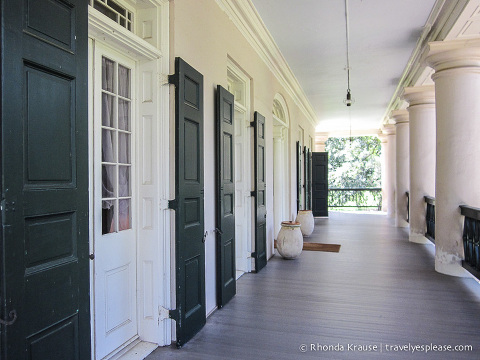 Although visiting Oak Alley on a tour was convenient for us since we didn't have a car, we were not given nearly enough time here. The grounds are beautiful and I would have liked to explore them more. Plus, we didn't have time to visit the reconstructions of the original slave quarters.
Details:
Oak Alley is located at 3645 Highway 18 (Great River Road), in Vacherie, Louisiana.
The plantation is open daily from 8:30 am- 5:00 pm. Tours run from 9:00 am- 4:30 pm. Confirm current times here.
The tour we went on was about five hours, including transportation from New Orleans.
Final Thoughts About Our New Orleans Day Trips
On our side trips from New Orleans, we discovered that the surrounding areas are just as much fun as the city itself! The swamp tour was exciting and scenic, and Oak Alley and Chalmette Battlefield were both beautiful locations to learn about the local history.
If I ever did a return trip to New Orleans, I would love to visit more of the area's historic plantations. I'd even go on another swamp tour since the first one was so enjoyable!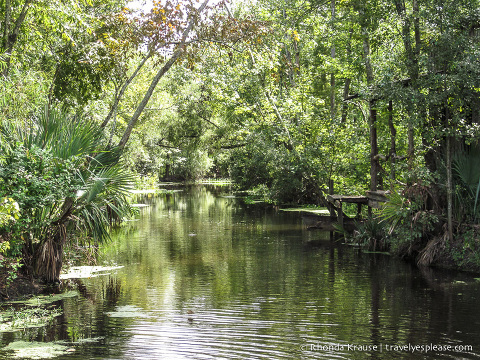 Tours and Day Trips from New Orleans
Here is a trusted site where you can book tours and tickets for activities in New Orleans, as well as day trips out of the city. Here are a few related to what I've mentioned in this post.
Accommodations in New Orleans
For your convenience, here is a list of hotels in New Orleans. Please consider booking your New Orleans accommodations through the included link. It costs nothing extra and helps support this website. Thank you!
More United States Destinations and Travel Guides