Purchases made through links earn us a small commission, at no extra cost to you.
I'm trying to think of a way to describe Savannah without gushing superlatives, but it just can't be done. Savannah is one of the most interesting, easy-going and attractive cities we've had the pleasure to visit.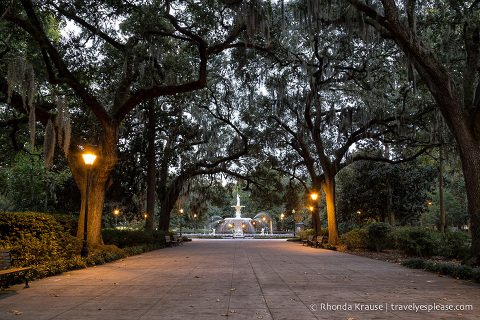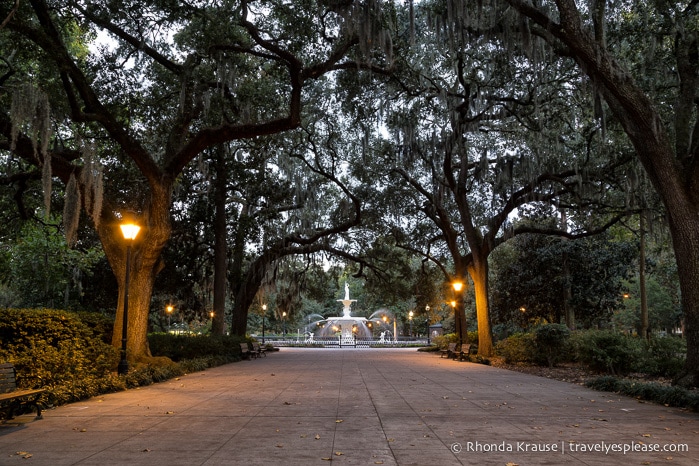 With 3 days in Savannah we had enough time to not only see the sights, but more importantly soak up the city's charm, delve into its history and embrace the many stories it has to offer.
Oh the stories… With a history stretching back to 1733 there are plenty of tales to be told. Tales about colonialism, slavery, the Revolutionary War, ghosts and even murder.
Savannah really does have so much to talk about. Yet, rather than sing its own praises, Savannah somehow manages to be unassuming even though it's consistently ranked by travel magazines as a top destination and has a 2.5 billion dollar tourism industry.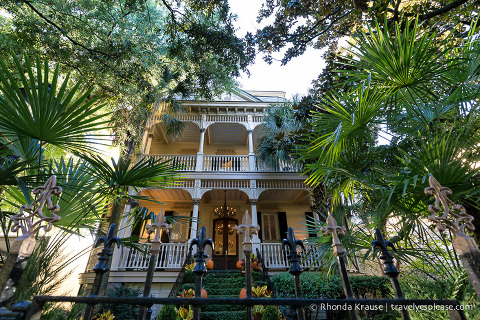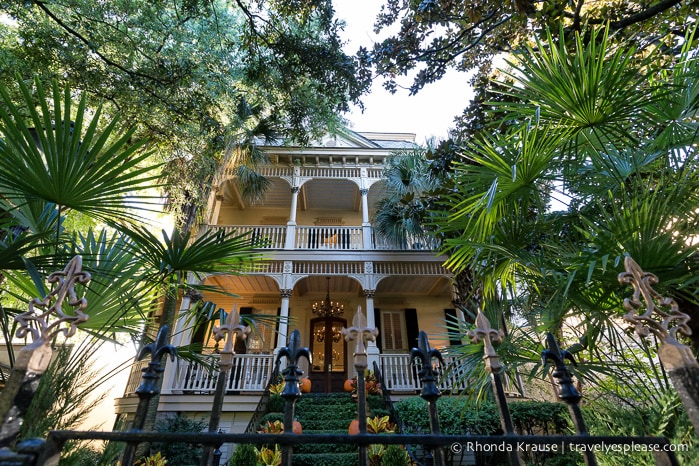 For such a popular place to visit, it was a pleasure that Savannah didn't feel "touristy" (at least in October). Sure, there are things that are typically directed at tourists, like trolley tours and the like, but it wasn't in your face and didn't detract from Savannah's innate likeability.
The city has so much to offer that we had no trouble finding enjoyable ways to spend 3 days in Savannah. Just make sure you bring good walking shoes- Savannah was made for strolling!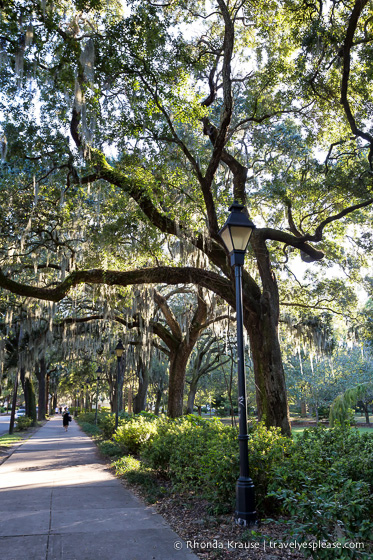 How to Spend 3 Days in Savannah
Our time in Savannah was pretty relaxed and simple. Honestly, our favourite thing to do was just wander the streets, admire the architecture and hang out in the parks and squares. Come to think of it, we spent our entire visit outside- the weather was gorgeous!
As casual as our visit felt, there were still certain things we wanted to see and do in Savannah. So, here's a look at how we ending up spending our 3 days in Savannah!
Note: Links will open in a new window, for your convenience.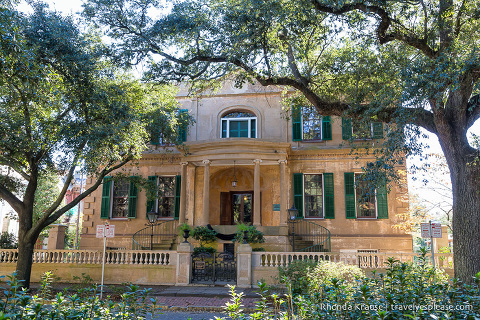 Day 1- Riverboat Cruise, River Street, City Market, Night Walk
The first place we went after checking in to our hotel was River Street. We like being out on the water, so decided to go on a riverboat cruise on the Georgia Queen.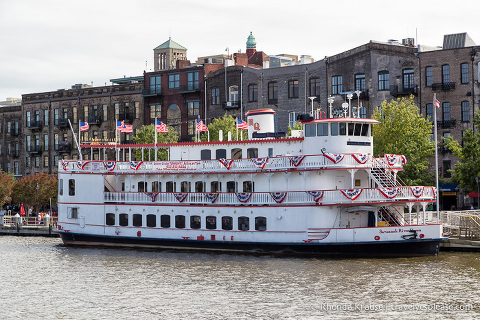 As we cruised along Savannah's riverfront, the Captain told us some history about Savannah and its port. While there wasn't much scenery beyond the brick buildings of River Street and the city's skyline, we thought the cruise was a relaxing way to get an introduction to the city.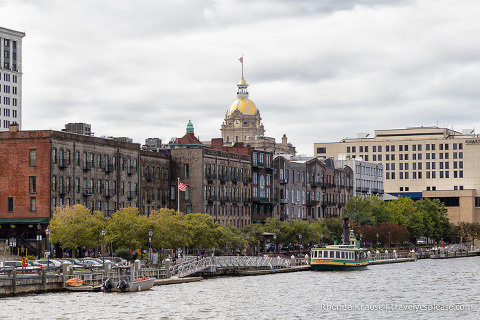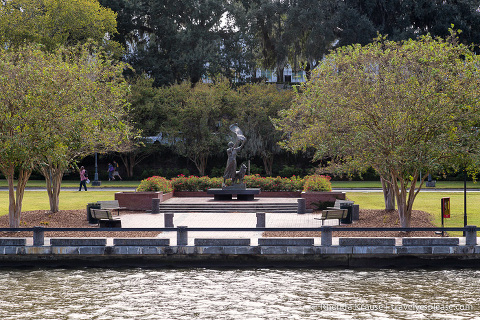 After the riverboat cruise, we briefly walked along River Street then headed up to the old Cotton Exchange and City Hall. This was the only part of Savannah we didn't feel much of a connection with, so we didn't spend too much time here.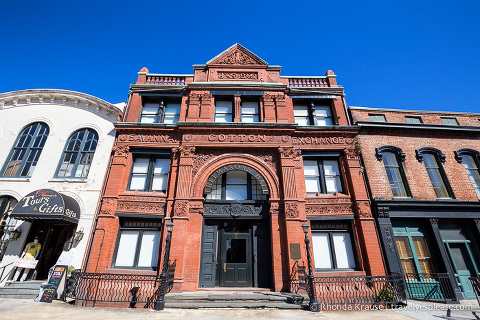 Next we headed to Johnson Square and were immediately impressed by how pretty it was. Oh my gosh, those trees! This was just a taste of what was to come- Savannah's squares and their oak trees would be a highlight of our visit!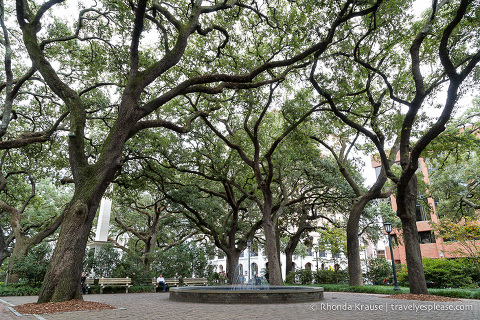 From Johnson Square we walked to the City Market. We browsed a few stores and restaurant menus then continued making our way back towards our hotel.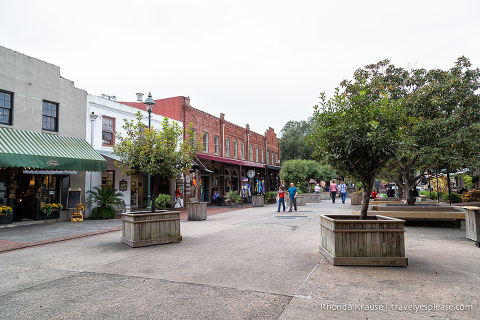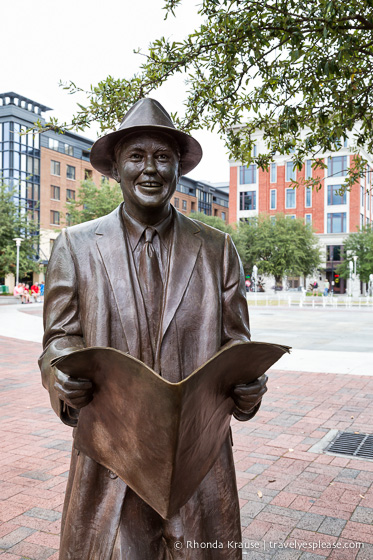 Our next stop was the Battlefield Memorial Park. While the park is not mentioned in a lot of the tourist guides, it's a great place to learn about Savannah's role in the Revolutionary War.
The park commemorates the Siege of Savannah, the second bloodiest battle of the war. Under the American flag there are 800 granite stones, arranged in ranks of ten, representing those who died or were wounded during battle in this field.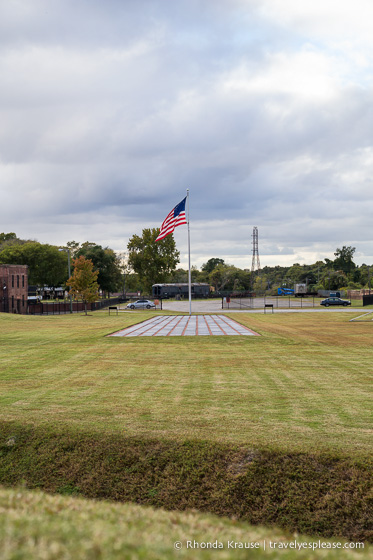 The park also has a reconstruction of a redoubt (earth fortification) that you can visit.
After dinner we headed out for a nice evening walk around Forsyth Park. When we arrived, we were greeted by a long walkway with oak trees lining each side, gorgeously framing Forsyth Fountain. Yes, it's as romantic as it looks!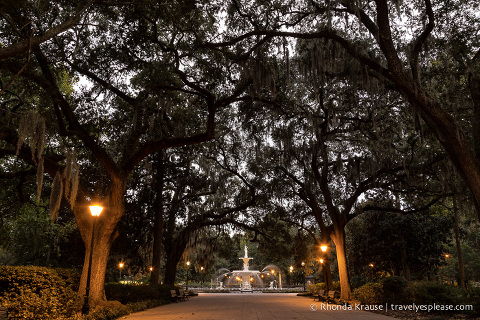 The Forsyth Park Fountain was inspired by the fountain at Place de la Concorde in Paris. Even more interesting, is that there is a replica of the Forsyth Fountain in Cusco, Peru.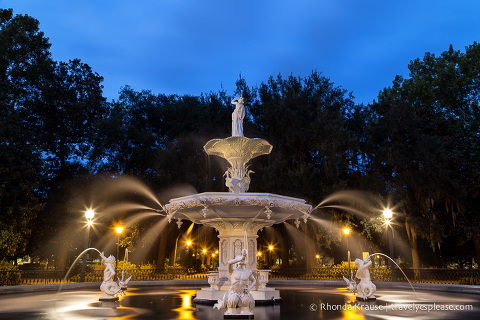 Our walk through Forsyth Park was quite lovely. It's very beautiful at night, as were the surrounding homes. The way some of them were lit up felt elegant and mysterious all at the same time, especially when surrounded by large oak trees draped in hanging moss.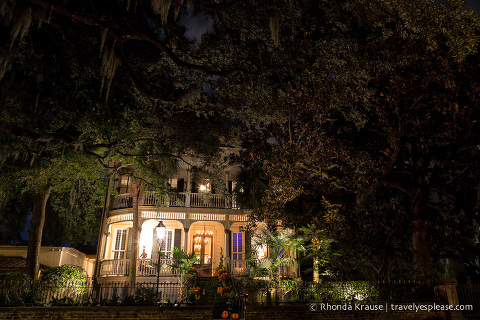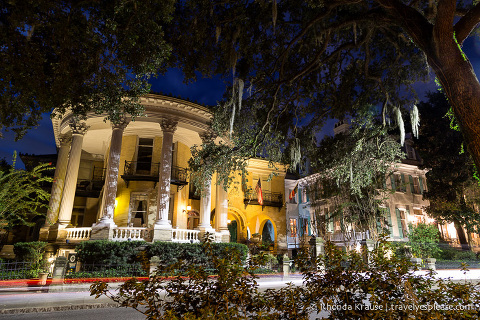 Loving the quiet night mood, we felt energized and motivated to explore more of Savannah after dark. So we kept on walking, eventually coming to the Cathedral of St. John the Baptist and ending up back at City Hall.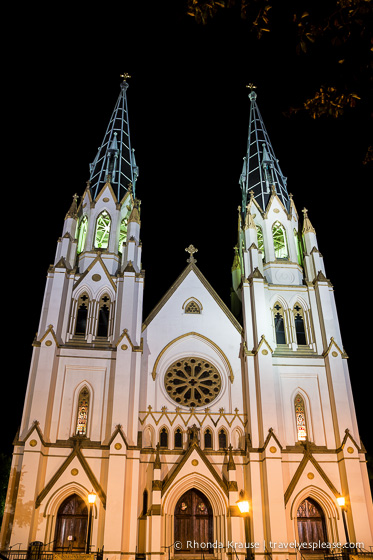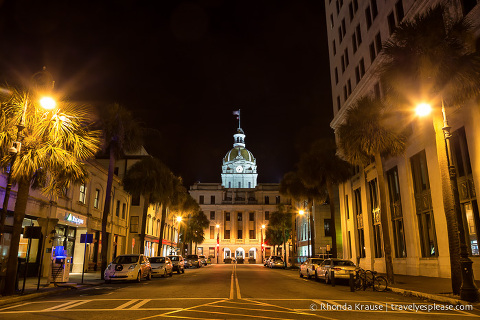 Day Two- Bonaventure Cemetery, Wormsloe Plantation, Ghost Tour
Our second day in Savannah took us out of the main historic district and into some of the surrounding areas.
The first place we visited was Bonaventure Cemetery, an absolute must see on any visit to Savannah.
While always beloved by Savannahians, Bonaventure Cemetery became famous when it was featured in the novel Midnight in the Garden of Good and Evil, by John Berendt.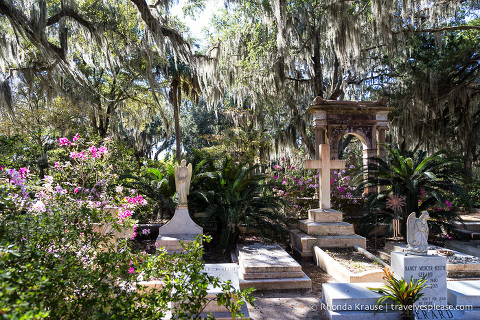 Not only is Bonaventure the final resting place for many high profile people, it's a hauntingly beautiful place to go for a walk. However, you'll be selling yourself short if you go without a local guide. They can tell you fascinating stories that you otherwise wouldn't know about.
After lunch we headed over to the nearby Isle of Hope and spent some time at the Wormsloe Historic Site. This former plantation is home to an amazing avenue of 400+ oak trees and is a wonderful place to learn a bit about the history of Georgia, all while enjoying a walk in nature.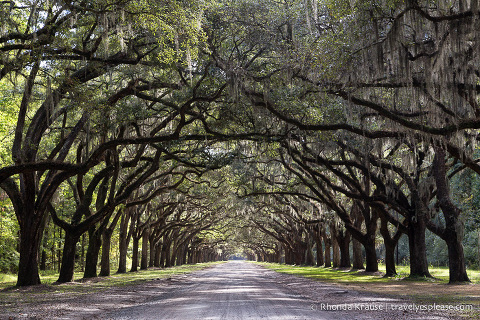 If you love the oak trees at Wormsloe, then we recommend seeking out the Majestic Oak, an incredible tree not far from the Isle of Hope. Seriously, it's probably the most beautiful tree I've ever seen!
After dragging ourselves away from the Majestic Oak, we drove back to Savannah's historic downtown to spend some more time at Forsyth Park, this time in the daylight. There's a whole different feel to the area during the day (a lot of joggers), but we were just as impressed as we were the night before. Plus, now we could get a better look at the historic architecture surrounding the park.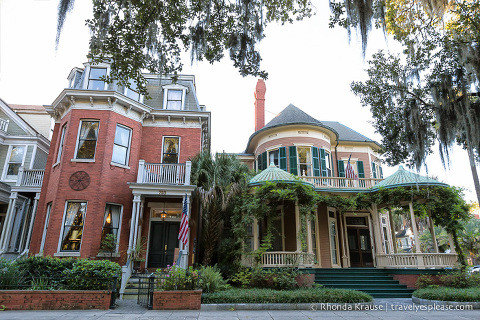 To end our second day in Savannah, we decided to take part in a ghost tour. We love going on tours like this, if they're well done, historically accurate and not cheesy, and that's exactly what we got.
Savannah is often called "America's Most Haunted City", a title bestowed on it by the American Institute of Parapsychology. Once you go on a ghost tour and hear the captivating stories, you'll understand why.
The tour we did was so much more that just your typical ghost tour. It was led by paranormal investigator, Patrick Burns and gave us hands on experience with some of the ghost hunting equipment used on those paranormal TV shows.
I kid you not, we were actual ghost hunters for the night! Patrick took us to some of Savannah's most notorious haunted locations and let us use his PX device to "communicate" with the spirits. He even taught us about EVP (Electronic Voice Phenomena) and recorded spirit voices at a few of the locations we went to.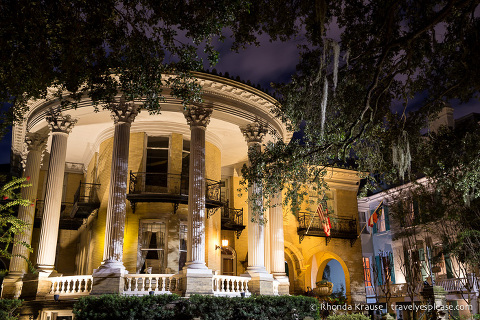 I'm sure the cynics out there are rolling their eyes right about now, but I'm telling you- some strange stuff happened on this tour. Maybe it's a case of seeing/hearing what you want to, or maybe it's not. Either way, if you approach a ghost tour with an open mind, it will surely be a fun experience.
Day 3- Savannah's Squares, Historic Homes, Tybee Island
Our last morning in Savannah was spent doing much of what we'd been doing the previous 2 days- visiting Savannah's historic squares. These squares are little pockets of beauty, neatly lined up throughout the city.
Savannah's history is prominently on display in its squares. Each one is named after a significant person or event in history and usually has some sort of monument on display. The best part though was the oak trees. I can never get enough of those alluring live oaks!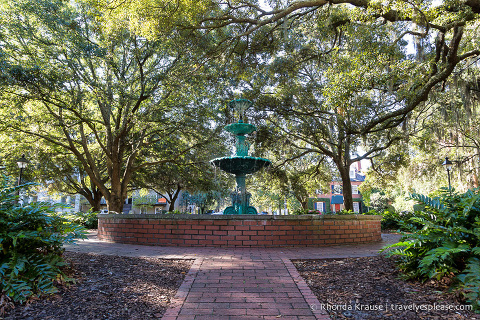 During our morning walk we passed by many of Savannah's historic homes, including the famous Mercer-Williams House. The house was built for General Hugh W. Mercer, great grandfather of singer/songwriter Johnny Mercer. In 1969, it was bought by Jim Williams who restored the house, as he would 50 others in Savannah.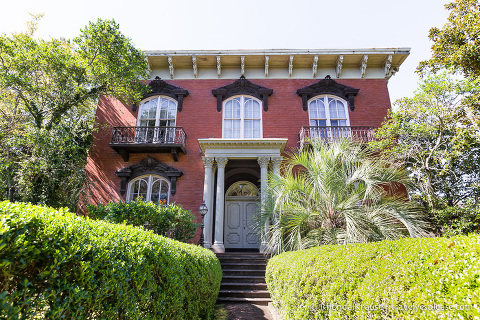 The Mercer House later became famous because of Midnight in the Garden of Good and Evil, the book and movie about the 1981 shooting death of William's assistant, Danny Hansford, in the home.
We decided not to go inside the Mercer House because it was quite pricey and apparently the guides are not allowed to answer any questions regarding the shooting. And let's be honest- that's really why people want to visit the house in the first place. Luckily, we heard all the torrid tales during our ghost tour.
Come afternoon, we made the short 20 minute drive out to Tybee Island for a change of pace. We didn't do much here except relax on the beach. Last but definitely not least, we enjoyed Georgia's oldest lighthouse under a star-filled sky!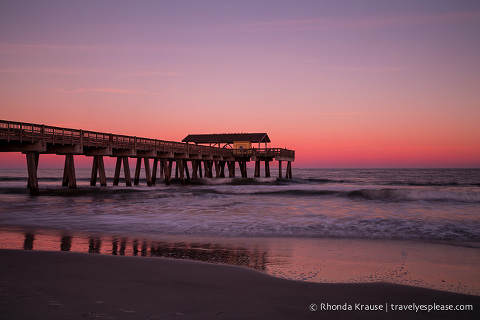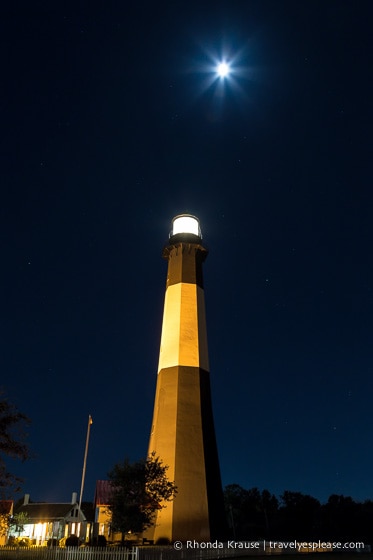 Final Thoughts on Our Visit to Savannah
Oh wow, we had such a wonderful time during our 3 days in Savannah! Writing this post brought back some fond memories and made me miss the city even more.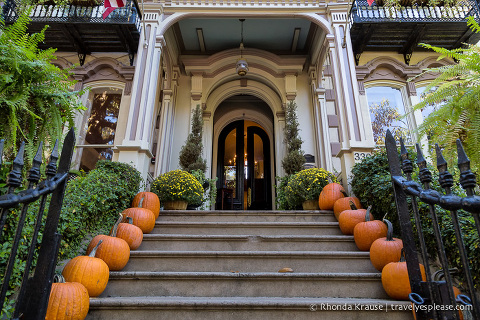 Savannah really does have it all- an interesting history, exquisite architecture, natural beauty and intriguing mysteries.
We left Savannah reminded of how much we love the southern United States and felt inspired to explore more of Georgia. We haven't been back to the state yet, but hope a return visit is in our future!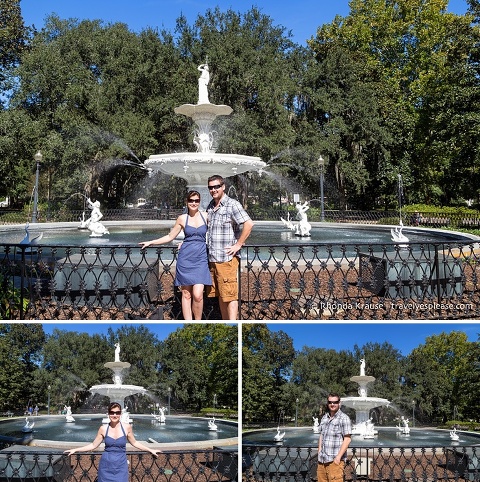 More Pictures of Savannah
There are so many great spots for photography in Savannah, that I took a ridiculous amount of photos. Here are a few more to entice you to visit!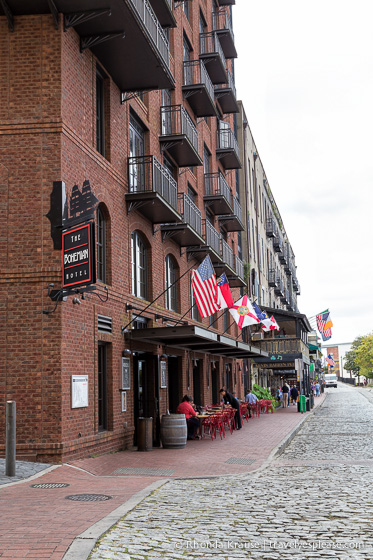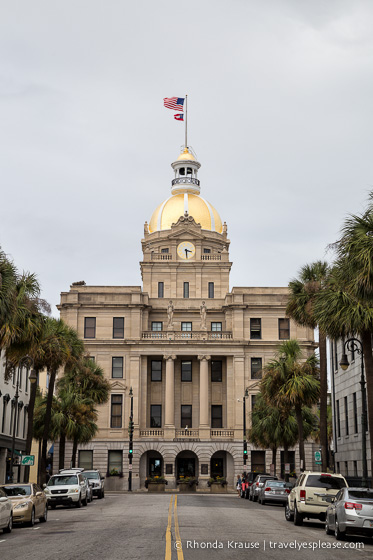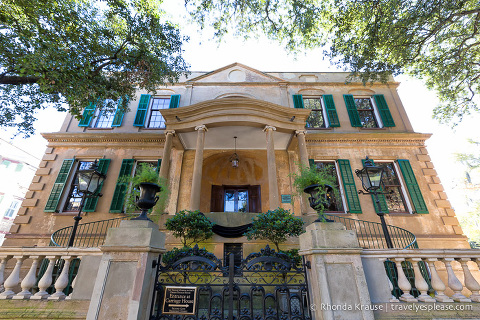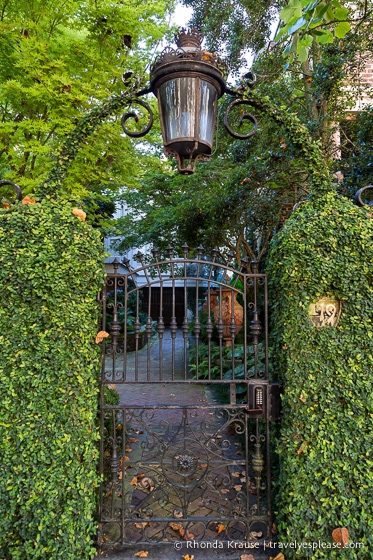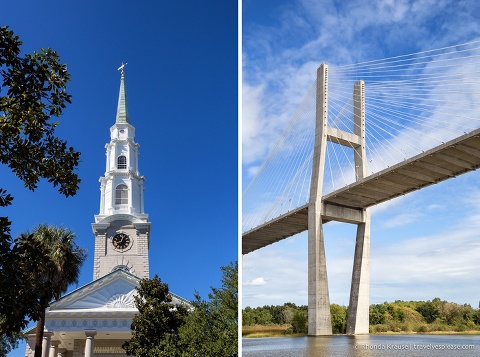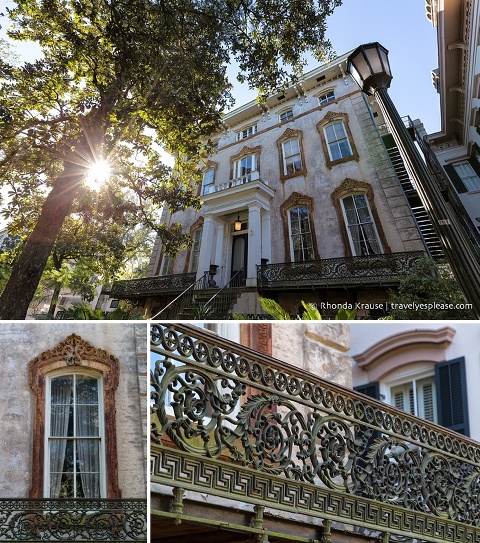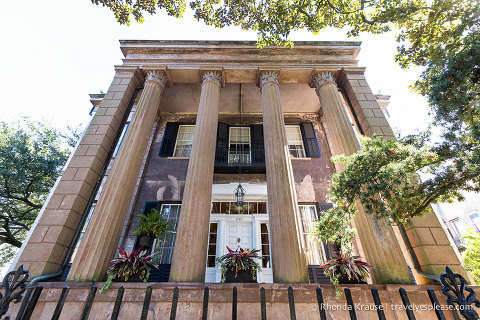 Tips for Spending 3 Days in Savannah
The Savannah Visitors Center is a great place to start your visit. If you're coming into town from I-16, you'll pass right by it on Martin Luther King Jr. Boulevard. There are maps and plenty of pamphlets about tours, museums and restaurants. The staff is also really helpful in answering any questions.
The best way to get around Savannah is to walk. We had a rental car but free parking is either tough to find or there are time limits on street parking. The further away you get from the river, the easier it is to find street parking.
If your feet get tired, Savannah has some free transportation options. The DOT is a fare free service that includes shuttles serving 18 stops in the Historic District and the Savannah Belles Ferry.
It can get hot in Savannah but with all the big trees we were in the shade most of the time.
Information was updated January 2022, but can change without notice. Please confirm directly with service providers.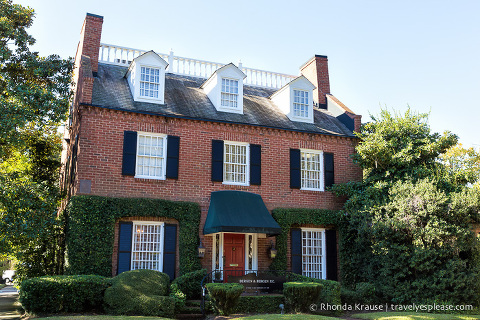 Tours in Savannah
Here is a trusted site that has a good selection of tours in Savannah. You can book themed walking tours, food tours, and trolley tours. These are a few well-rated ones related to what I've mentioned in this post:
Accommodations in Savannah
For your convenience, here is a list of hotels in Savannah. Please consider booking your Savannah accommodations through the included link. It costs nothing extra and helps support this website. Thank you!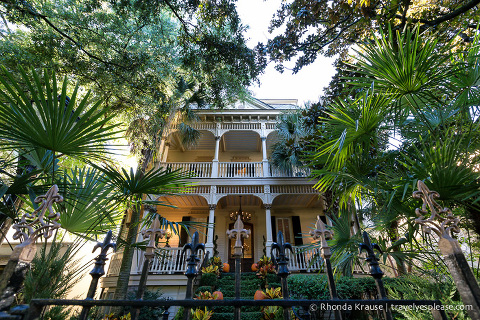 More United States Destinations and Travel Guides